Commercial real estate took a dive last year as companies began to work from home, but changing regulatory environments have opened doors to a new industry in need of property: cannabis. Growing rapidly at both the medical and adult use levels, cannabis businesses have been eager to move into vacant buildings, quickly buying up space as more states adjust their laws regarding cannabis.
Cannabis businesses cannot go at it blindly, however. Legal cannabis firms of all sizes – from the smallest startup to the biggest enterprise – will face regulatory challenges, traceability requirements, process control standards and, ultimately, the right technology to keep them moving forward in this promising industry.
Use data to keep track of plants, patients and regulations 
As a highly regulated industry, cannabis companies could be investigated at any time. Regulatory authorities may, at the very least, request proof that they are compliant with state restrictions. Cannabis enterprises will only be able to quickly and easily provide that proof if they have immediate access to accurate historical data. With that information, they can generate the necessary reports at a moment's notice and maintain a reliable audit trail.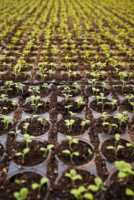 Historical data is also useful for both growers looking to evaluate why certain plants are more successful than others and for sellers looking to improve their customer experience. By tracking everything from mother plants to clones, growers can build a strong genetics profile and gain a powerful competitive edge. Historical data also aids sellers, who can use it to enhance their digital storefronts and keep track of customer information, shopping history and other details that could improve the e-commerce experience.
In addition to customer details, sellers must also keep track of patient information when selling in a medical-only environment. Prescriptions need to be carefully managed to ensure that patients only receive products that they have been approved to purchase and use.
Utilize process control to foster scalable and repeatable processes
Process control is another vital component that every cannabis grower, manufacturer, processor and distributor must possess. They need scalable and repeatable processes to prevent steps from being bypassed, ensuring that every finished product matches the same high-quality standards. If there are no stopgaps in place, steps could be missed if employees are rushing to meet a deadline or simply think that a particular test or check isn't needed. Those kinds of mistakes can be hugely detrimental to any cannabis company and may waste product, diminish profits and turn off customers.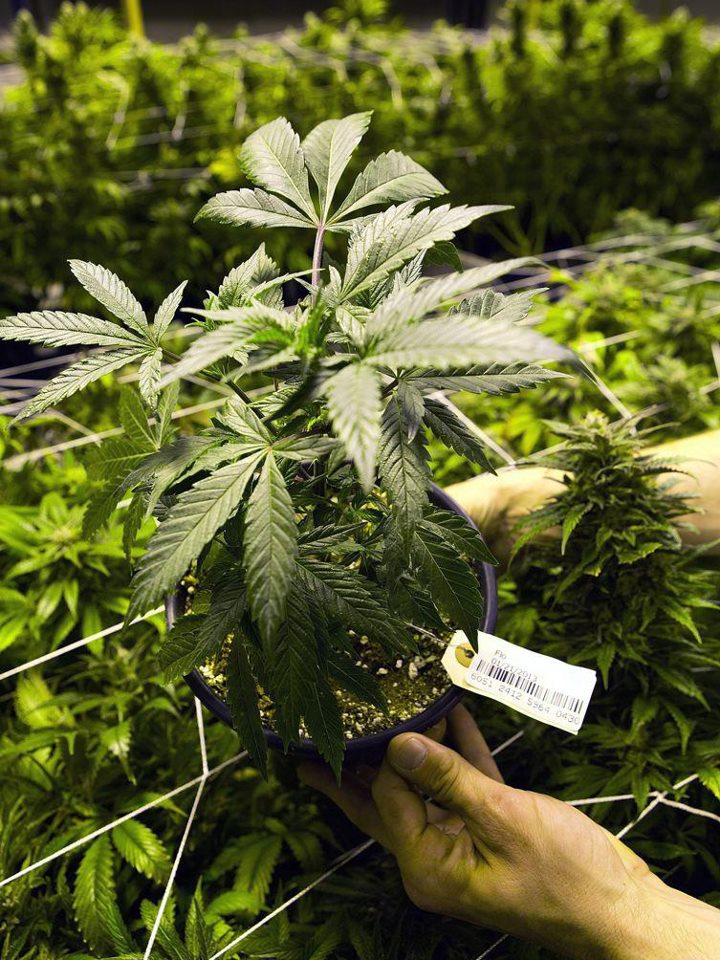 Similarly, visibility and control over inventory is a top priority for any business, but it reigns supreme in the cannabis space. Managers should always, at all times, know where the product is as it moves throughout the warehouse, or risk costs and waste. By directly tying scanners and barcodes to the right technology, organizations can ensure that all product is accounted for and easily located using real-time data.
Build a foundation for scalability 
Cannabis businesses don't have the time to manually keep track of these aspects, and it wouldn't even be possible as they grow and expand their operations. As they evolve, so too will the list of software requirements that are needed to operate smoothly, reliably and efficiently.
Cannabis processors have traditionally invested in seed-to-sale technology, relying on barcodes to track products throughout their lifecycle. While it is critical for cannabis enterprises to keep a strong level of control over lot tracking, this type of software is very limited. Cannabis firms would therefore be better served by an ERP solution with a single data source that provides centralized, real-time access to vital business information.
ERP technology can also help cannabis businesses better manage their production schedule, material requirements planning, accounting, purchasing, inventory management and document generation. The key, however, is to choose the right technology, avoiding ERP solutions that rely on customizations and bolt-ons, which will impede an organization's ability to scale. Cannabis businesses should instead use technology that makes all of its features, enhancements and extensibility available to all customers, ensuring that every user has access to the same benefits.