Cannabis infused products manufacturing is quickly becoming a massive new market. With companies producing everything from gummies to lotions, there is a lot of room for growth as consumer data is showing a larger shift away from smokable products to ingestible or infused products.
This is the first article in a series where we interview leaders in the national infused products market. In this first piece, we talk with Keith Cich, co-founder of Sunderstorm, Inc. and the brand Kanha Gummies. Keith and his business partner, Cameron Clarke, started Kanha Gummies in 2015 after long careers outside of the cannabis industry. In 2015, they went all in and started the brand, which grew to be a major player and driving force in the California market.
Next week, we'll sit down with Mike Hennesy, director of innovation at Wana Brands. Stay tuned for more!
Aaron Green: Keith, nice to meet you. Thank you for taking the time today. Tell me about how you got Sunderstorm off the ground and how you got involved in the company?
Keith Cich: Absolutely. So, my business partner, Cameron Clarke, is a lifelong friend. We met as undergraduates at Stanford University. I went on to work on Wall Street and did commercial real estate. Cameron has been a serial entrepreneur, from a much more technical side working in software. He was actually one of the first people to bring the Açai Berry to market and put it on the shelves of Whole Foods. So, he's kind of the science and operations guy and I'm the finance and business guy.  It's been very synergistic.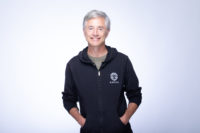 By 2015 we had both traveled extensively and were big advocates of plant medicine and cannabis as another form of plant medicine. We also have a 15-year track record of going to Burning Man together. Really, explorations in consciousness and plant medicine were what tied us together. When cannabis came up as a business opportunity, we just kind of looked at each other and said, you know, we have a lot of business experience to bring to the table. We have a love of the plant and an appreciation for how it will impact society. So, we kind of went all in in 2015 under proposition D, and set up operations in Los Angeles at that time.
Aaron: How did you decide to get into infused products from the list of choices?
Keith: Yeah, we initially set up extraction, but we felt that cultivation and extraction would ultimately be commodities.  However, if you could develop popular brands you could carve out valuable shelf space and have longevity.
We acquired a small gummy company in February 2016. In the beginning of it all – I call it "Cannabis 1.0." At that time, a lot of the packaging was really oriented around men in their 20s focused on "high consumption." The packaging was a lot of black and skull and crossbones, and it didn't really represent who Cameron and I were as people. You know, we were a little bit older and well-traveled. And we just felt like when adult use would come in that brands would take a different pathway. So, we hired a branding person to come in and help with packaging.

We really focused on a product that would appeal to females because it was clear they were going to be 50% of the market – and packaging that would really appeal to older people, which we thought would come on board once the stigma of cannabis was reduced. And so, we really set up Kanha gummies, at that time in early 2016, to be this adult use product that would appeal to a wide spectrum, both medical users as well as adult users in the time that would come in the not too distant future.
Aaron: Yeah, that's interesting. You talked about how you thought about differentiating in the early days getting off the ground. How do you think about differentiating today?
Keith: The two things that really set Sunderstorm apart from the crowd is automation and innovation. We were the first gummy company to invest hundreds of thousands in European confectionery equipment, which allowed us to scale our business, but more importantly, produce an identical product every time. The reason we hear people come back to Kanha gummies is that they have the same replicable experience every time, which is really the key to CPG companies. So, it's really stringent automation that allowed us to develop precise dosing. In fact, in 2019, we won the award from CannaSafe, which is the largest lab in California, for the most accurately formulated edible. We dialed in manufacturing and that's what set us apart in the early years.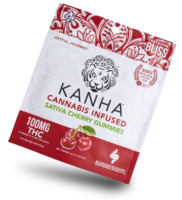 My partner is really geared towards science and implementing new delivery systems for cannabinoid products. We were the first company to come out with a nano edible about a year ago in 2019 and we are still the leader in offering consumers nano-molecular delivery systems. What does that mean? One of the common problems with edibles is that it takes 45 minutes to an hour for it to kick in. We all know friends who take a cookie and double up on the cookie and end up having too big of an experience. Rapid onset curbs that risk. Our nano gummy kicks in about 15 to 20 minutes, and it's got just this really nice journey to it. We've separated the audience between the people that have our classic gummies, which takes longer to kick in, maybe a little bit stronger and the nano technology, which has a really fast onset, and really kind of a discrete journey. We stay ahead of the competition today, because of the nanotechnology that we've implemented in gummies.
As I always say, it's not about how much vitamin C you take – it's more about how much vitamin C gets in your blood stream. And it's the same with cannabis, right? It's how much THC and CBD or other molecules get in your system. So it's about really having the highest bioavailability and the best performing products. And that's what our customers have come to believe about Sunderstorm.
Aaron: You've talked about a couple new products from Kanha. At a high level, can you talk about your process for ideating and creating a new product?
Keith: Sure. I could use an example of a product that we've just kind of relaunched. It's called the Tranquility gummy and it's targeted for sleep. What we've discovered is there's a whole host of medical reasons why people take cannabis – as well as the adults who take cannabis for entertainment – but sleep is a major issue for Americans of all ages. It's surprising. It impacts 20 year olds and it impacts 60 year olds.
Part of the process of coming up with a product is trying to figure out what's the need in the marketplace. So in this case, we really looked and said, hey, let's target sleep and see if we can experiment and come up with a product. Our first round of Tranquility had a mix of CBD and THC in it because both of those are valuable for sleep. CBD is a chill-pill that kind of makes you calm so you can go to sleep. THC is often something that helps people stay asleep.
"We go through many iterations of a product before it actually hits the marketplace."In that product, we also added 5-HTP, which is a serotonin booster, which once again, people take when they have anxiety or stress. So it's kind of a stress reliever, and it helps you be calm, which again, I think a lot of the problems for people who have an issue with going to sleep, it's having so much on their mind that they can't stop the monkey mind to actually enter into sleep to begin with.
We also added just a small amount, one milligram, of melatonin. We know that Melatonin is a sleep aid, but you don't want to take so much melatonin that your body stops producing melatonin because you're taking the supplements. So at the end of the day, you want to just encourage and coax your body into healing and not overkill it with a pharmaceutical. Right?
So that was our first generation and we worked with that but my partner looks through a lot of research that's occurring on different cannabinoid particles, and it became clear that CBN, which is kind of a new cannabinoid that's hitting the press, actually had really strong properties for sedation and keeping people asleep. So, we added the largest dose of CBN in any gummy, and then re-launched that product a month or two ago. And we're getting incredible feedback from shops that they're selling out. It's awesome, because people are actually taking the gummy and having the effect of falling asleep and staying asleep.
It's the combination of the different factors. No one factor is so overwhelming like a pharmaceutical drug. But it's the combination of the different factors together that make for a great product. And we fortunately have dozens of people in our company who are happy to do R&D for our new products. We also have some people outside the company that are consultants and experts as well. We go through many iterations of a product before it actually hits the marketplace. And that's the second thing: it's a lot of rigorous R&D testing of products before we launch it for the end consumer.
Aaron: Yeah, so if we can touch on that, can you tell me about your experience with your most recent product launch? Whether it's the NANO5 or the Tranquility gummies? How did you think about preparing the market for the launch? Preparing your team for the launch? And then how did it go?
Keith: I'll talk about our sublingual line called NANO5. Again, it's a nano product where every molecule of CBD or THC is wrapped in a molecule of fatty lipids, so that when you spray it on your tongue, it tricks your body into absorbing it directly into the bloodstream and doesn't actually go through the digestive tract and the liver. The bioavailability of these sublinguals is high and 70 to 80% of the cannabinoids actually get into your bloodstream.
We've done blood sampling tests versus your standard tincture. Your standard tincture is just MCT oil and cannabis, it's pretty crude, kind of caveman-ish, quite frankly, when compared to the delivery of pharmaceuticals are today. NANO5 is a much more advanced delivery system."We're here to really try to educate people the best that we can."
Now we have the product… right? This is a sophisticated product that's challenging for bud tenders to explain when consumers come in with their medical needs. We had to create a lot of written brochures about how the product works, what the dosages are and that sort of stuff. Then our sales people go in and actually train the shops. They'll pull bud tenders out and do training sessions and talk about NANO5, what makes it different from other tinctures, what medical conditions is it good for, etc. It's kind of old fashioned, in-store training.
Then we finally have implemented a new piece, which is digital bud tender and consumer training. We are leveraging a platform for bud tender training, we talk with the shop, talk about the product and if the shop manager agrees we send a link out to all the bud tenders who take a quiz. The bud tenders get educated on an online platform, take a quiz, and then when they pass the quiz, they get a licensed sample of the product to try themselves so they have firsthand experience.
What we find in many shops is that the consumer is still not that educated about cannabis, particularly for medical uses, and particularly what I call the "new consumer" that hadn't used cannabis in their lives, because it had such a high stigma to it and now with the reduction of the stigma it means a 40 or 50 year old woman might go into a store to find something to help with pain, or help with anxiety. Now, the bud tender can use the training that they've learned on NANO5, and understand that this could be a good product for them, and then talk about it intelligently and give some materials to the consumer before they walk away.
It can be intimidating for consumers to go into a shop, you know, it's a new experience. It's like going to the doctor's office, you don't always hear what they say, because you're kind of nervous. So giving them the written materials, and even a test to follow up on online really allows for a form of education that is in tune with the user needing to learn at their own speed and really to just take away what's important for them.
Aaron: Did I hear you correctly? The user – the end consumer – can also do a quiz?
Keith: Yes. Sunderstorm is about science and education. There's a lot of assumptions in the marketplace that may not be correct. So, we're here to really try to educate people the best that we can. And we really believe the rest of the world acts in a digital manner for education. In some ways, cannabis is a little bit behind the times because it's difficult to advertise on Facebook and traditional venues. So we have one hand tied behind our back when we're dealing with the digital world. But we at Sunderstorm are big believers that digital will be the way that cannabis consumers learn about brands, learn about products and learn about cannabinoids, and we want to be at the forefront of that education process.
Aaron: OK, we talked about some challenges. One of the challenges I hear a lot is about sourcing ingredients for infused products. How do you go about sourcing ingredients in your infused product lines?
Keith: Our primary ingredient that we source is distillate. And starting back in prop 215 days, we have a zero parts per billion policy on pesticides. What we discovered is before lab testing and licensure came in place is that 80 to 90% of the oil out there actually had pesticide levels that were way beyond safe. It really took licensing and the implementation of lab testing to change that regime. We now buy distillate from third party extractors and we have a handful of really big, really solid players onboard who provide that oil to us. The key is that if there's any detectable trace of pesticides, we send it back and they replace it with a not-detect batch. So for us, that's really the key to the whole supply chain: starting with oil that's clean and really good quality."Delivering the product in a compliant manner has been one of our logistical challenges, but one that I think we've done quite well at day in and day out."
Fortunately, we're one of the bigger brands in the industry so we have a little clout to make sure that the people that give us our oil are giving us their top shelf, and not their bottom shelf. We then have also made it a point to use only natural flavoring and natural coloring in our gummies. Believe it or not some of the red coloring actually is derived from beets and beet juice. We use spirulina as a source for our blue green colors. All of the gummies that we produce, not only have no pesticides, but they have no artificial flavors and no artificial coloring, which is of course standard in mainstream gummies that you buy at CVS or the local drugstore. So we really feel like we want to put out a healthy product and Cameron and I always look at each other, like, 'we wouldn't sell a product that we wouldn't put into our own bodies." And we're very health conscious, you know, buying organic produce and not wanting pesticides to be inside us.
Aaron: Can you give me an example of a challenge you run into frequently, and this could be a business challenge, a marketing challenge, financials… something that you run into frequently?
Keith: Yeah, so we not only manufacture our products in California, but we also do self-distribution to over 500 retailers, meaning in store dispensaries and delivery services throughout California. With these 500 customers, we have two distribution points, one in LA and one in the Bay Area where I'm located. It's an amazing challenge logistically. Not only are we running a manufacturing operation that requires precision – and it's highly regulated – but we run a distribution company that's highly regulated. For us the challenge is how do we efficiently deliver product to the Oregon border when we're manufacturing in LA? We've had to spend a lot of time developing protocols for logistics and distribution to be able to basically meet demand throughout the state. And we've been growing like crazy. We add 10 new shops probably every week.
Delivering the product in a compliant manner has been one of our logistical challenges, but one that I think we've done quite well at day in and day out.
Aaron: What kind of trends are you looking at in the industry? And what keeps you excited?
Keith: I think COVID-19 has touched every aspect of our lives and it is impacting how we consume cannabis. Because it's a respiratory disease, I think people have been wanting to shy away from smoking flower or vaping to keep their lungs healthy as a precaution in case they get it. So edibles have been kind of a natural choice for that. As well as the simple act of sharing something; sharing a joint raises a lot of safety risks, especially during the pandemic. It's a lot easier to share a single gummy out of a bag safely.
Secondly, what I've noticed is that parents have their kids at home and yet they still want to consume cannabis as they did before. Edibles have been big because of discretion. So mom or dad can pop a gummy and have a spritzer before dinner and enjoy the night and my theory is happy parents make happy kids. So discretion has been critical.
Then I think there's a whole round of new entrants that I mentioned before. These are people that maybe smoked weed in college or high school and haven't touched it for 20 years and now that the stigma has been reduced, they're coming back to the marketplace and wanting to explore. They may try a vape product, but very few of them want to smoke, as the country is generally pretty anti-smoking.
I think edibles and gummies have been a way for new cannabis consumers, particularly those who are older, to come and enjoy the positive effects, the medical effects and the social lubricant that cannabis offers, while being safe and discreet at the same time. I think COVID has definitely changed the way that that people think about consuming cannabis.
Aaron: Okay, awesome! Lastly, what would you like to learn more about? What are you interested in?
Keith: I have a degree in philosophy and religion. I'm a big fan of the evolution of consciousness. I think that is the container of the story through which we view human civilization and I honestly think we're at a turning point for how humans in Western society view plant medicine.
I think cannabis is just the first to come along and be legalized. They've been doing phase II and III clinical trials on psilocybin and end of life anxiety. People, particularly war veterans, are using ecstasy or MDMA for depression.
What we're discovering is that what we think we know about the mind is only the tip of the iceberg on how the mind works. I'm interested in exploring how these plant medicines impact individually with our psyche. Secondly, what happens to society when we reach a tipping point and a majority or at least some significant portion are taking these plants and medicines on a regular basis? It opens us up to a whole new perspective on ourselves, on society and on the universe that we live in. So I read a lot in those fields. And that's what really excites me.
Aaron: Great. So that's the end of the interview. Thank you for that.