Federal regulations have made compliant credit processing in the cannabis industry difficult to achieve. As a result, most cannabis retailers operate a cash-only model, limiting their ability to upsell customers and placing a burden on customers who might rather use credit. While some dispensaries offer debit, credit or cashless ATM transactions, regulators and traditional payment processors have been cracking down on these offerings as they are often non-compliant with regulations and policies.
Two companies, KindTap Technologies and Aeropay, are addressing the cannabis industry's payment processing challenges with innovative digital solutions geared towards retailers and consumers.
We interviewed both Cathy Corby Iannuzzelli, president at KindTap Technologies and Daniel Muller, CEO at Aeropay. Cathy co-founded KindTap in 2019 after a career in the banking and payments industries where she launched multiple financial and credit products. Daniel founded AeroPay in 2017 after a career in digital product innovation, most recently at GPShopper (acquired by Financial), where he oversaw the design and development of over 300 web and mobile applications for large scale Fortune 500 companies.
Green: What is the biggest challenge your customers are facing?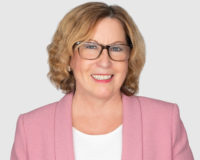 Iannuzzelli: Our customers include both cannabis retailers and their end consumers. As long as cannabis is illegal at the federal level, normal payment solutions such as debit and credit cards cannot be accepted for cannabis purchases. This has resulted in heavy cash-based sales and unstable, transient work-around ATM payment solutions that can be ripped out with little notice, disrupting the entire business. The lack of a mature payment network to support retail payments for cannabis purchases is a huge challenge for all stakeholders. Cannabis retailers bear the high cost and safety issues of operating a heavily cash-based retail business. Consumers encounter several friction points that require them to change their behavior when purchasing cannabis relative to how they purchase everything else.
Muller: Our cannabis business customers have faced a constantly changing and, frankly, exhausting financial services environment. From the need to move and manage large amounts of cash, to card workarounds, added to the disappointment from legislation around the SAFE Banking Act, these inconsistencies have acted as a roadblock to their potential growth and profitability. Aeropay is in the position to be a stable, long-term, reliable payments partner ready to help them scale their businesses. We believe these opportunities are limitless.
Green: What geographies have got your attention and why?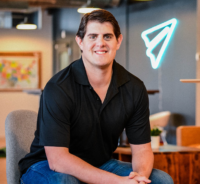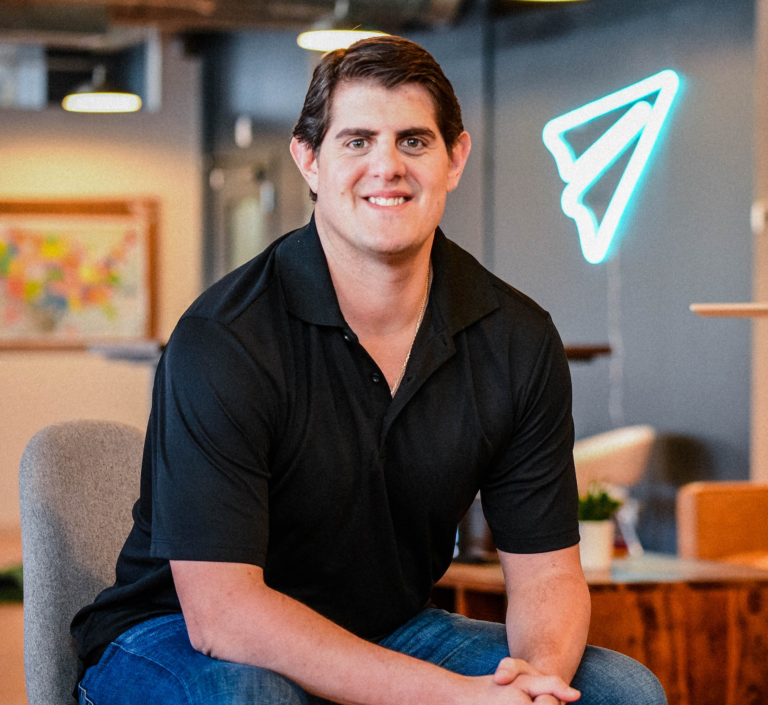 Iannuzzelli: KindTap's focus is on the U.S. market where federal policy has created the need for alternatives to traditional payment networks. KindTap is available in every U.S. state where cannabis is legally sold. In terms of our distribution channels, KindTap's digital payment solution was brought to market during the COVID-19 pandemic when curbside pick-up and delivery became critically important. These channels are where the exchange of cash at pick-up posed the greatest security risk to employees and customers. Our early integrations were with e-commerce platforms focused on delivery and pick-up orders, and our integration partners have strong customer bases in California and the northeast. So, while KindTap can provide its "Pay Later" lines of credit and "Pay Now" bank account solutions anywhere, we have heavier penetration in those regions.
Muller: California, for its established tech culture and how it plays into the cannabis industry – your product simply has to live up to their tech standards to be heard. Also, Chicago, our headquarters, with its newly emerged commitment to financing the cannabis industry and bringing with it a more traditional business approach. In Chicago, you have to have elevated standards of professional practices in any industry you enter. And of course, we love to watch emerging markets like New York and Florida as they head towards adult-use and what shape cannabis and payments will take.
Green: What are the broader industry trends you are following?
Iannuzzelli: We continue to see a strong transition from cash and ATM transactions over to digital payments. Since KindTap has a fully-integrated payment "button" on e-commerce checkout screens, the adoption rate of end consumers to that one-click experience is quite strong. We are also seeing trends of more "express lines" in the retail environment – for those KindTap users who paid online/ahead – and faster/safer delivery experiences to people's homes since there is no longer the need to collect any payment upon delivery. We are firm believers in the delivery/digital payments combination and a strong increase of that trend as more states allow for delivery.
Muller: The cannabis industry is starting to normalize payments and mirror traditional online and brick-and-mortar. With bank-to-bank (ACH) payments, cannabis businesses can now offer modern customer shopping experiences including pre-payment for delivery orders without the need for a cash exchange at the door, offering the option to buy online pickup in-store and contactless in-store QR scan-to-pay customer experiences. With these familiar and customer-driven options now available, we are seeing widespread adoption, as well as meaningful increases in spend and returning customers.
Green: Thank you both. That concludes the interview!
About KindTap: KindTap Technologies, LLC operates a financial technology platform that offers credit and loyalty-enabled payment solutions for highly-regulated industries typically driven by cash and ATM-based transactions. KindTap offers payment processing and related consumer applications for e-commerce and brick-and-mortar retailers. Founded in 2019, the company is backed by KreditForce LLC plus several strategic investors, with debt capital provided by U.S.-based institutions. Learn more at kindtaptech.com.
About AeroPay: AeroPay is a financial technology company reimagining the way money is moved in exchange for goods and services. Frustrated with the current, antiquated payments landscape, we believe there is a better way to pay and a better way to get paid. AeroPay set out to build a payments platform that works for all- businesses, consumers, and their communities. Learn more at aeropay.com.