For those looking for relief from bad news in general, whether it is about the pandemic, the economic meltdown or the impact of both on the cannabis industry, there is a glimmer of hope from the Kiwis this month.
On April 1, New Zealand's Medical Cannabis Agency opened its application process for cultivation and manufacturing. Beyond sounding the starting gun for the race to local production and imports, the new rules also create a licensing framework that is aligned with international GMP (pharmaceutical grade) quality standards now becoming the norm globally for medicinally bound product.
It is good news for the industry, but it is good for a lot of other people too.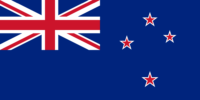 Doctors will be able to prescribe the drug more normally and for more conditions. And patents will have more access.
That said, this will also be a strictly "pharmacized" market for now with an emphasis on dose-controlled products like pills, oils and creams. Edibles are forbidden. And while dried flower will be allowed, smoking is strictly banned.
The license fees for cannabis start-ups are ridiculously low for those used to North American and even European pricing (all in for $7,409). But, even here, it is not a business for those without deep pockets and the right connections. The GMP certification required before such approvals are issued does not come cheap.
What Is Behind the Change?
This is not an overnight edict, obviously. And the wheels have been turning here since late 2018 when palliative patients were given limited access (basically a defence against criminal prosecution for possession). The medical cannabis scheme became law in December last year, allowing doctors to prescribe in limited situations.It remains to be seen if recreational will follow just six months later here.
In opening the licensing process, New Zealand's health agency is keeping its word about rolling out the program on time. But unlike other jurisdictions, this first step in April is also part of a rolling agenda that will probably see more cannabis reform coming to Kiwis before the end of the year. This would be a lightning quick transition indeed for a country that as of November 2018, became the last country in the world to make hemp seed fully legal for human consumption.
Cannabis was completely outlawed in 1965. That said, it is estimated that about half a million New Zealanders still use the drug either medically or recreationally every year.
But reform is in the air. Lawmakers and policy makers have been looking at other recreational models for at least the last 12 months, including sending observers to Portugal last year to observe how this famously "open" European country has dealt with the issue.
Greater Reform A Possibility In September
This is not going to be all she wrote in New Zealand this year for cannabis reform. Legalizing the personal use of cannabis is being floated as a referendum on the same day as the 2020 General Election (September 19). The referendum may not pass, although support for the measure seems to be steadily rising. Currently about 59% of New Zealanders support medical use reform. A new poll seems to also show (as of March 31), that 54% of Kiwis might  support personal recreational use.
No matter what happens, however, New Zealanders are just the next nation-state to admit that prohibition has roundly failed. 83% of New Zealanders believe that illicit cannabis is widely available anyway.
Regardless of the success of recreational reform, at least this fall, the medical market is likely to expand and the topic of greater reform is clearly in the air.
As always, no matter the geography, medical use comes first. It remains to be seen if recreational will follow just six months later here. Unless of course the general election itself is delayed because of the trailing end of the pandemic.