News of cannabis glut and falling wholesale prices has been dominating the airwaves of late, despite some recent reports showing that prices are remaining steady. As legalization continues to spread across the nation, the industry is poised to become commoditized, especially in those areas where it has been legal for a longer period of time. Whether specializing in retail cannabis products or industrial hemp, companies in the cannabis industry should be taking note of the sweeping economic implications of a maturing marketplace.
As is true in any industry, rapid growth and significant investments are sometimes followed by a slowdown (think dot-com, but less extreme). There are measures that companies can take in order to avoid negative outcomes, and a step in the right direction includes focusing on the bottom line and planning for future growth. Company leaders need to educate themselves on the competitive landscape and take the long view toward solutions for their operations.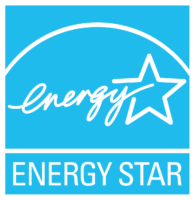 Sounds easy enough, but how do we actually do this? One key step is to pay attention to overall expenses and create efficiencies wherever possible in order to remain competitive. This means that during the facility and systems design phase, all outcomes need to be taken into account. One of the most important – and cost conscious – things to consider is energy usage. Energy Star, the EPA-backed program for energy efficiency, says that facilities can "reduce their energy use by up to 30 percent through low or no-cost measures." Generally, this means that efficiencies are built-in to the design with energy cost savings and sustainability in mind.
One of the largest energy outputs for a cannabis operation includes the facility's HVAC and electrical systems. We have found that when clients step back to consider a range of alternatives, they have a more comprehensive base for this important decision. Considering outside factors, such as growth projections and specific goals, cannabis companies can make a more educated decision on the system that will provide the best economic outcome for their business. Often, those that plan ahead and look past the initial system cost, find longer term savings and lower energy usage over time.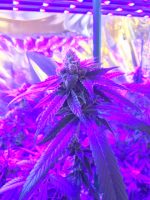 As an example, we had a client looking to build an indoor cannabis cultivation operation. They had originally chosen to build their facility with high pressure sodium lighting to save money up front. Because this method of lighting typically has a lower first cost, it appeals to many companies that are starting out and wary of their budget. However, this particular client was poised for growth and looking to make sustainable choices that would impact their bottom line and meet their goals for environmentally sound business practices. We were able to create a model for them to illustrate the long-term benefits of installing LED lighting. This type of lighting allows growers to keep room temperatures higher, without compromising plant health with issues like tip burn. In addition, LED lights are more efficient and reduce the cooling load. This means mechanical systems were able to be downsized reducing first costs, and these systems also consumed less energy, reducing operational costs. Despite a higher first cost of the LED lights, the company ended up saving enough money in the reduced mechanical equipment size, as well as in the reduction of energy use from the lights and the mechanical equipment. The first costs between an HPS system and an LED system were much more comparable than originally expected, and they were able to keep their operational costs to an absolute minimum. This type of scenario has proven true over and over when models are built to show longer-term cost benefits for electrical and HVAC systems, using analysis from an experienced team of designers and engineers.
While the greater economic outlook for the cannabis industry is in flux, a thoughtful approach can help operations avoid negative outcomes. As more and more companies continue to enter the space, investments roll in and supply rises, we will all watch to see if demand will match this growth. Taking note of incremental methods for impacting the bottom line, such as smart HVAC and electrical system selection, can mean the difference between success and failure (and profit margins!) in this turbulent landscape.