In 2022, product liability lawsuits in the cannabis/cannabidiol (CBD) industry continued to focus on levels of THC and the psychoactive ingredient in cannabis, while federal agencies continued issuing warning letters for CBD products (including CBD-infused food and dietary supplements) that made misleading medical claims. Against this backdrop of ongoing litigation and regulatory enforcement, 2022 showed that at the Federal level, there is more recognition that marijuana is becoming increasingly normalized. For example, President Biden pardoned federal offenses of simple marijuana possession and requested a reassessment of marijuana's classification as a Schedule I drug under federal law. Additionally, Congress passed its first standalone piece of cannabis reform with the Medical Marijuana and Cannabidiol Research Expansion Act (MMCREA) which, among other things, will ease restrictions on cannabis research and allow for more clinical trials. And even though the Food and Drug Administration (FDA) declined to act on CBD products, the agency announced that it will work with Congress to create a new regulatory framework for CBD products (2023 FDA Announcement).
These events of the past year provide a glimpse into what the future may hold for cannabis and CBD companies when it comes to product liability risks. This article looks at the types of product liability actions that the cannabis and CBD industry faced in 2022 and may encounter in the future, and provides some basic guidance on how to best mitigate, and if necessary, defend these potentially costly litigations.
Focus on Cannabis and CBD Risks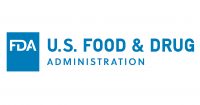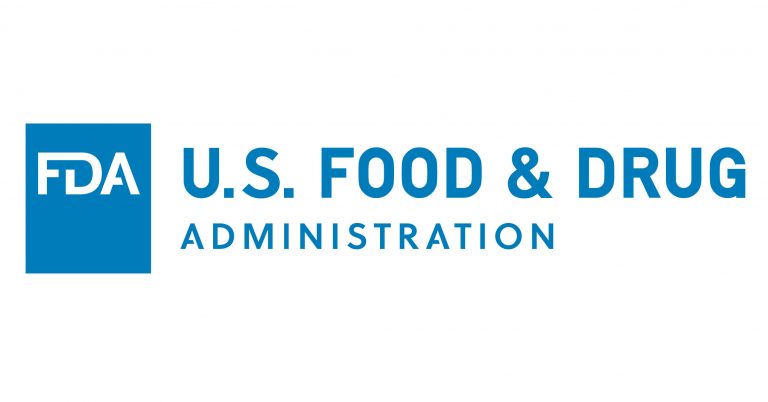 A central part of any product liability lawsuit—regardless of whether brought under a design defect and/or adequate warning theory—is that a product caused or was a substantial contributing factor to a Plaintiff's injury or illness. Thus, any potential safety concerns over cannabis/CBD could end up as the subject of litigation in the future. In the 2023 FDA Announcement, the FDA recognized that "the use of CBD raises various safety concerns, especially with long-term use," including potential harm to the liver and negative interactions with certain medications. The agency also noted that questions still exist on how much CBD can be consumed, and for how long, before causing harm. Furthermore, on December 2, 2022, President Biden signed the MMCREA into law, which is intended to advance research on the potential risks and medical benefits of cannabis and cannabis products.1 This additional funding will not only help researchers learn more about possible safety risks that may lead to future product liability claims, but will also allow for better exploration of the benefits of these products to possibly expand product indications and help reach new customers.
Given the FDA's statements and the increased funding for new research, CBD and cannabis companies should ensure that they are properly monitoring both regulatory communications and new research regarding risks that may be associated with their products. As new information is released, companies should evaluate how their product labels and marketing messages should be altered. Announcements like this one by the FDA can be seen as providing industry participants with knowledge about certain risks, and how companies react could be analyzed, post hoc, in any litigation down the road.
2022 Product Liability Actions  
Over the last year, misbranding/mislabeling issues presented some of the most prevalent litigation risks for industry participants.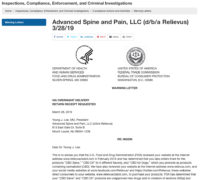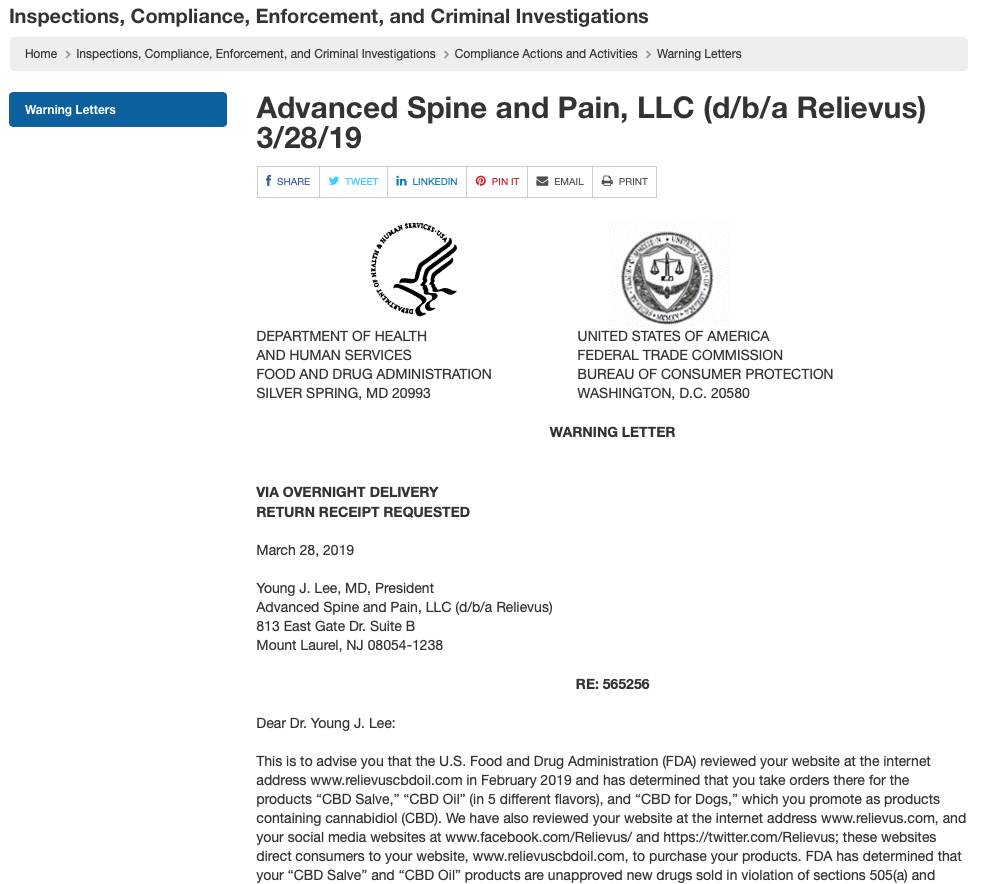 For example, at the Federal level in 2022, the FDA issued thirty-three warning letters to CBD companies, a nearly 400% increase from 2021. These letters generally focused on CBD products that made medical claims. Some of these warning letters addressed misbranding, where the product labels provided inadequate directions for consumer use. In one letter, the FDA noted that because the CBD products were "offered for conditions that are not amendable to self-diagnosis and treatment by individuals who are not medical practitioners," ranging from cancer to diabetes, labeling compliance was only possible if the product was an FDA-approved prescription drug with FDA-approved labeling. Other companies received warning letters in March of 2022 for making misleading representations that their CBD products were safe and/or effective to prevent or treat COVID-19. Many of these representations were made via companies' websites and social media platforms. The warning letters—often triggers for product liability actions, as well as consumer protection/fraud actions—serve as a reminder that companies cannot make medical claims on non-FDA approved drug products and must otherwise present accurate information to consumers not only on product packaging, but any form of marketing or advertising, including company websites and social media platforms.
Turning to state-level regulatory actions, Oregon's Liquor and Cannabis Commission fined a cannabis company $130,000 and suspended the company's license for 23 days over an alleged label mix-up between its CBD and THC products. According to the state's investigative report, a company employee allegedly confused two product buckets with similar identification numbers, one that contained THC and the other CBD, and accidentally switched the labels of the two products. In addition to the fine and license-suspension, the state agency also issued a mandatory recall on the CBD drops based on the alleged undisclosed levels of THC.
This same incident also spurred a string of civil lawsuits, resulting in several settlements by the company in 2022.2 Numerous customers reported experiencing "paranoia," "mind fog," and feeling "extremely high," with at least five people going to the emergency room with serious health issues due to use of the CBD drops. One lawsuit, which was publicly settled for $50,000 in January of 2022, alleged that the company failed to warn the plaintiff that the CBD drops contained THC or that the product may have been contaminated with foreign substances like THC, and that the company failed to exercise quality control standards that would have detected the THC.3 Nine other lawsuits made similar failure to warn allegations based on the same batch of CBD drops and were settled by January of 2022, although those settlements were not disclosed.4 In October of 2022, the company agreed to pay a settlement of $100,000 in a class action suit, which alleged that the company failed to disclose that the CBD product contained substantial amounts of THC.5 The class action focused on unlawful trade practices claims, including that the company falsely represented that the product had the characteristics, uses, and benefits of a CBD product that did not contain THC.6 Also in October 2022, the company settled a wrongful death lawsuit—alleging that the company failed to warn the plaintiff that the drops contained THC and had negligent quality control standards—stemming from the same CBD drops,7 where the plaintiff suffered stroke-like-symptoms, allegedly due to the tainted CBD product, and ultimately died.8
Other recent lawsuits have also focused on mislabeled cannabis products, alleging that companies failed to inform customers that products contained THC. For example, in Kentucky, a man who drove into a bus after using a CBD vape sued both the CBD manufacturer and retailer on December 14, 2022, claiming that he was not warned that the vape contained a substance that would make him intoxicated.9 According to the complaint, the store employees told the man that the vape was "all natural" but made no mention that the product contained THC.10 The man alleged that the vape actually contained Delta-8 THC and brought negligence, failure to warn, and state consumer protection law claims.11
As noted above, in addition to traditional product liability actions, companies are likely to face increased consumer fraud and false advertising actions in the absence of personal injuries. Two class actions brought in December of 2020 against a hemp tea maker alleged that the company's website and the product's packaging fraudulently stated that a tea contained zero THC.12 Plaintiffs claimed that they tested positive for THC after drinking the tea and that product testing similarly revealed that the tea contained some THC.13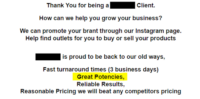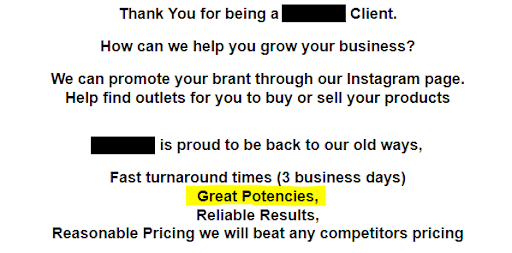 Last year also saw a rise in cases focused on potency inflation, alleging that cannabis companies knowingly overstated the amount of THC in their products to charge higher prices.14 Again, while these actions focused on consumer fraud allegations rather than product liability claims, these cases underscore the importance of accurate labeling. Due to potency inflation concerns, states have started investigating licensed cannabis testing labs within their respective jurisdictions, resulting in product recalls and fines. Some states have also updated their regulations, requiring cannabis companies to test their products through two separate labs.
Finally, contamination and the existence of impurities and other byproducts has been a recent focus of several product liability lawsuits across the life sciences space, and this trend is something that cannabis and CBD companies should be aware of and take steps to mitigate.
For example, a Canadian cannabis producer reached a $2.31 million settlement over a class action brought in March of 2017 regarding pesticide-contaminated medical marijuana. The marijuana was recalled due to the presence of myclobutanil and bifenazate pesticides, neither of which were authorized for use on cannabis plants in Canada. The lead plaintiff experienced nausea and vomiting, allegedly from consuming the medical cannabis, and brought numerous claims on behalf of the class, including negligent design, development, testing, manufacturing, distribution, marketing, and sales.15 In the United States, California's Department of Cannabis Control issued a mandatory recall on January 26, 2022 for a batch of cannabis flower that was contaminated with mold. On March 25, 2022, the New Mexico Cannabis Control Division recalled cannabis products sold by a local medical cannabis company because the product contained impermissibly high levels of mold. New Mexico's Cannabis Control Division also required the company to immediately cease and desist operations at its production and manufacturing site.
A Look at the Future and What Companies Can do to Mitigate Product Liability Risks  
The FDA's 2023 announcement means that the industry will have to wait for Congressional action for the development of a regulatory scheme that can help standardize requirements and provide industry players additional defenses when facing product liability actions. Many of the proposed risk management tools in the FDA Announcement could help companies mitigate future litigation risks if implemented. These risk management tools may include "clear labels, prevention of contaminants, CBD content limits, and measures, such as minimum purchase age, to mitigate the risk of ingestion by children." Although the FDA has had regulatory oversight over CBD and other hemp-derived products for nearly four years, the agency has not developed a regulatory framework for these products aside from issuing warning letters, leaving manufacturers and distributors without much guidance. The FDA has also left the states to fill the void, resulting in a patchwork of differing—and sometimes conflicting—state laws. Additional guidance and regulation on labeling at the federal level for cannabis and cannabis-derived products will make compliance a more straightforward proposition and may provide avenues for industry participants to explore preemption defenses in the face of future mislabeling claims.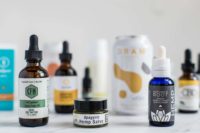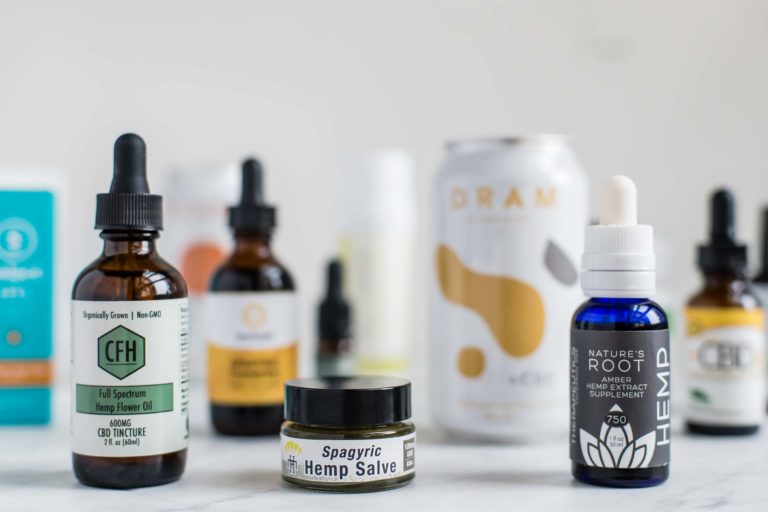 In addition to following the changing regulatory landscape and understanding how regulatory changes can impact litigation defenses, cannabis and CBD companies can continue to take various steps to help mitigate future litigation risks.
Quality Control: Adequate testing procedures and effective quality control procedures can help avoid contamination issues and situations where products are mixed up during the manufacturing process. For example, the company whose license was suspended in Oregon due to the alleged mix up between CBD and THC subsequently implemented new ingredient tracking protocols, adopted a policy to retain samples from each batch of product, and now sends additional samples to an independent lab to ensure product compliance before anything is sold.
Proper documentation of testing and quality control procedures, as well as maintaining records of compliance checks, can also help companies put together a defense to state regulatory actions or lawsuits relating to contamination or manufacturing defects. Indeed, in February of 2022, an Arizona marijuana testing lab was fined $500,000 for various incomplete records and documentation as well as improperly calibrated machines for contamination testing, with an inspector also noting that one of the employees was trained to use a technique that produced inflated potency results.
Ongoing Safety & Regulatory Review: Keeping up to date with regulations and science will play a key role in making sure labels are accurate and defendable. Working directly with regulators and seeking guidance from regulators on labeling can help potential defendants present a clear and compelling labeling defense. Moreover, the 2023 FDA Announcement made clear that the agency will not pursue rulemaking on CBD's potential use in foods and dietary substances. Thus, industry players should monitor agency announcements and engage with the FDA's Cannabis Product Committee (CPC) and Congress to better understand the potential structure of this new regulatory pathway.
Stay on Top of the Science: A boost in cannabis research is on the horizon, as the Medical Marijuana and Cannabidiol Research Expansion Act (MMCREA) will advance research on the potential risks and benefits of cannabis products and promote the development of FDA-approved drugs derived from marijuana and CBD. On the litigation front, causation is an essential element in most causes of action, and plaintiffs will have to prove that the cannabis caused their injury. Thus, industry players should be aware of the current science, including potential side effects.
Litigation Monitoring: Finally, companies will also be well served by following court decisions involving CBD and cannabis products. For example, courts in 2022 were split over the legality of Delta-8 THC, a substance typically manufactured from hemp-derived CBD. The Ninth Circuit held in AK Futures v. Boyd Street Distro that Delta-8 THC found in e-cigarettes and vape products is legal under the 2018 Farm Act, at least in the intellectual property context.16 But in Kansas, a federal judge ruled that the 2018 Farm Act does not make selling hemp-derived products such as Delta-8 THC legal.17 In Texas, litigation initiated in 2021 is ongoing over the legality of Delta-8 THC.18 There, a hemp company sued the Texas Department of State Health Services for its classification of Delta-8 THC as a Schedule I drug, making the sale of this substance a felony offense. A temporary injunction was granted on November 8, 2021—temporarily lifting the ban on sales of Delta-8 THC products—but the plaintiff's request for a permanent injunction remains pending.19 As these lawsuits show, the legality of different products may vary by jurisdiction, whether by regulation or a judicial decision.
---
References
Medical Marijuana and Cannabidiol Research Expansion Act, Pub. L. 117–215, 136 Stat. 2257 (2022).
Agbonkhese v. Curaleaf Inc., No. 3:21-cv-01675, (D. Or. Jan. 5, 2022).
Agbonkhese v. Curaleaf Inc., No. 3:21-cv-01675, ECF 1, 6 (D. Or.).
See Crawforth v. Curaleaf, Inc., No. 3:21-cv-1432 (D. Or. Sept. 29, 2021); Lopez v. Curaleaf, Inc., No. 3:21-cv-1465 (D. Or. Oct. 6, 2021);
Williamson v. Curaleaf, Inc., No. 3:22-cv-782, ECF 1, 8 (D. Or.).
Williamson v. Curaleaf, Inc., No. 3:22-cv-782 (D. Or. May 30, 2022).
Estate of Earl Jacobe v. Curaleaf, Inc., No. 3:22-cv-00001, 19 (D. Or. Oct. 18, 2022).
Estate of Earl Jacobe v. Curaleaf, Inc., No. 3:22-cv-00001 1 (D. Or. Jan. 1, 2022).
Howard v. GCHNC3 LLC et al., No. 5:22-cv-00326 (E.D. Ky. Dec. 14, 2022).
Complaint at ¶ 11, Howard v. GCHNC3 LLC et al., No. 5:22-cv-00326 (E.D. Ky. Dec. 14, 2022).
Complaint at ¶¶ 15-33, Howard v. GCHNC3 LLC et al., No. 5:22-cv-00326 (E.D. Ky. Dec. 14, 2022).
Williams v. Total Life Changes, LLC, No. 0:20-cv-02463 (D. Minn. Dec. 3, 2020); Santiago v. Total Life Changes LLC, No. 2:20-cv-18581 (D.N.J. Dec. 9, 2020).
Complaint at ¶¶ 54-59, Williams v. Total Life Changes, LLC, No. 0:20-cv-02463 (D. Minn. Dec. 3, 2020); Complaint at ¶¶ 21-25, Santiago v. Total Life Changes LLC, No. 2:20-cv-18581 (D.N.J. Dec. 9, 2020).
See Centeno v. Dreamfields Brands Inc., No. 22STCV33980 (Cal. Superior Ct. L.A. Cnty. Oct. 20, 2022); Shanti Gallard v. Ironworks Collective Inc., No. 22STCV38021 (Cal. Superior Ct. L.A. Cnty. Dec. 6, 2022).
Downton v. Organigram Holdings Inc., Hfx No. 460984 (Sup. Ct. Nova Scotia Mar. 3, 2017).
AK Futures LLC v. Boyd St. Distro, LLC, 35 F.4th 682 (9th Cir. 2022).
Dines v. Kelly, No. 2:22-cv-02248, 2022 WL 16762903 (D. Kan. Nov. 8, 2022).
Hometown Hero v. Tex. Dep't of State Health Services, No. D-1-GN-21-006174 (Travis Cnty., Tex. Oct. 20, 2021).
Hometown Hero v. Tex. Dep't of State Health Services, No. D-1-GN-21-006174 (Travis Cnty., Tex. Nov. 8, 2021).