Flower continues to be the dominant product category in US cannabis sales. In this "Flower-Side Chats" series of articles, Green interviews integrated cannabis companies and flower brands that are bringing unique business models to the industry. Particular attention is focused on how these businesses navigate a rapidly changing landscape of regulatory, supply chain and consumer demand.
Maggie's Farm is an integrated cannabis company based in Southern Colorado. Maggie's Farm has seven adult-use and medical dispensaries and cultivates the vast majority of their flower on outdoor farms. All Maggie's Farm products are sun-grown from seed in soil that is 100% custom-mixed onsite as well as spring-watered, slow-cured and hand-trimmed. Maggie's Farm does not use any synthetic pesticides or growth hormones in its cultivation. In addition, for the past eight years, Maggie's Farm has recently obtained Clean Green Certified®, a designation certifying organic standards and testing that mirrors the USDA organic certification. Maggie's Farm was the first cultivator in Colorado to earn the Clean Green certification.
We spoke with Bill Conkling, Founder and CEO of Maggie's Farm to learn more about the benefits of outdoor growing, localism and their Clean Green certification. Bill started Maggie's Farm in 2010 after growing up on cattle ranches and farms in Colorado.
Aaron Green: Bill, thanks for taking the time today. Tell me a bit about how you got involved in the cannabis industry.
Bill Conkling: I am a native of southern Colorado. I was a medical caregiver back in the early days of legalization, and I saw an opportunity to vertically align after my first legal crop in 2010. I opened up the store in 2011. I've been a lifelong proponent of medical, recreational and adult use of marijuana.
I come from a background of farmers and I had worked on cattle ranches and farms throughout childhood. As soon as I graduated from college, I went back to work on a large cattle ranch in the four corners area [of southern Colorado]. That's where I started to incorporate my indoor cultivation experience and skills with outdoor.
Aaron: What trends are you following in the cannabis industry?
Bill: I was one of the first medical operators to support legalization, so I have certainly followed legalization trends. I've looked at some other states in our region in terms of growth and legalization.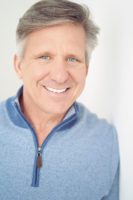 We're trying to stay a regional supplier and producer so that we are locally grown. We believe the southwest of Colorado is optimal for outdoor cannabis cultivation.
At Maggie's Farm, we have followed an organic trend from the beginning and I think that's becoming more of a trend now. We recently received Clean Green certification to that effect. Our goal is to try to provide the healthiest product at a good value to the market.
I believe that all of the products that are made in the cannabis world come from the flower. Downstream products are only as good as their ingredients. It all starts with the flower. So, we focus on producing a clean, top-shelf quality flower that is produced outdoors.
Aaron: How do you define local?
Bill: Local is staying in the climate that is optimal with the least amount of carbon footprint to the earth. That also means trying to operate so that we're not moving a lot of product across long distances.
We're trying to set up farms that are in optimal climates. There is a two or three-state region that I believe is the optimal climate for outdoor marijuana cultivation in our country.
Aaron: What states are those specifically?
Bill: I think Colorado and New Mexico, primarily.
Aaron: What geographies is Maggie's farm currently in?
Bill: We're in southern Colorado. We don't go into the plains of Colorado.
Aaron: So Colorado state only right now?
Bill: Yes. The wet mountain range is one of the mountain ranges that we are in. I've also cultivated in the La Plata mountain range.
Aaron: What specifically is it about that region that makes it conducive to cannabis growing?
Bill: I think if you get the right elevation and the right microclimates within those elevations, and you have the number of sunny days that Colorado offers in those areas – the intensity of the sunlight, and the cool nights – all those things are factors that coincide in these areas that we like to cultivate in.
Aaron: We've been talking about outdoor growth. Does Maggie's do any indoor?
Bill: No. We're essentially an outdoor farm. We do a little bit of breeding and we've got starter houses, greenhouses and hoop houses for that purpose. We've got one greenhouse that we use for some wholesale, but we are primarily outdoors.
Aaron: How do you go about selecting the genetics or evolving the genetics to meet your local environment, given that you're growing outdoors?
Bill: A lot of it is honestly through testing and experimentation, historically. You just cultivate and harvest and see how the genetics performed, you know? You test, you take test inputs, you take customer reviews, and blind test results from the team and from the customers and you consider all those facts.
Aaron: Do you produce and use your own seeds or are you purchasing those?
Bill: We have done both. I think I've probably created somewhere north of 800 different strains at this point. So, we've got a huge seed bank. We do also buy from vendors and experiment with some of those genetics as well.
Aaron: Do you market your seeds in Colorado?"I don't think that you can get anywhere near the terpene value indoors that you can outdoors."
Bill: We do not.
Aaron: How did you settle on outdoor-only as the strategy for Maggie's?
Bill: I believe outdoor is a premium flower. I think it has less impact on the earth. I think that there is a lot less pest mitigation than there is indoors, which makes it a healthier, cleaner product. You don't have to mitigate the concentration of pests that you get in temperate climates of stagnant corners of greenhouses and buildings that you cultivate indoors. Therefore, you never get into the situations as often or as intensely, where you might have to really work hard at mitigating your pests. You can use the natural predator insects you can introduce and oftentimes they survive and they create their own climates and it's a more natural, healthier product.
I don't think that you can get anywhere near the terpene value indoors that you can outdoors. You just don't have the value of the sun, which nothing compares to. You can hold up as many high wattage bulbs as you want and you don't even pale to the sun and the effect that the sun has on the flower.
Aaron: What are some of the challenges of growing outdoors that you see frequently?
Bill: You have to be nimble. You can't rely completely on a schedule. You've got to be able to shift around in your planting days and your harvest dates.
You've obviously got to be on your toes all the time for weather changes. Higher humidity years can tend to bring more insects or pests. Some years you've got higher winds than other years. This year, we had a snowstorm on September 9, which left nine inches of heavy wet snow on one of our farms. So, you've got to be nimble, very proactive and ready for those kinds of weather events that happen in very short notice.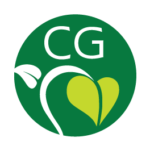 Aaron: We mentioned Clean Green Certified® briefly. Can you explain more about the Clean Green certification and why that's an important thing for you at Maggie's?
Bill: The choice to become Clean Green Certified® was really an effort to validate the organic process that we have. We vetted out what we believe was and still is the premier, organic criteria certification endorsement in the market for cannabis. To this day, they really do an ethical, vetting-out process whereby if you fail the parts of any of the soils that are sent to federal-licensed labs, you do not get your endorsement. The owner of Clean Green also had a mother company that was an endorser of other agricultural products such as coffee, wheat and dairy.
Aaron: How would you compare Clean Green Certified® to USDA Organic?
Bill: Identical. When the federal government legalizes, we are poised to automatically convert to a USDA Organic certification and endorsement. The processes the founder and owner of Clean Green uses to test cannabis is the same process used to test other agricultural industries. For plants, he takes random samples of soils throughout a cultivation field and sends them to a federal-licensed lab where they test for impurities.
Aaron: Did you decide to get your Clean Green certification due to pulling from the market, or is this more something you decided to do internally as Maggie's Farm?
Bill: I decided to do this internally. I wanted to be recognized for all of our organic efforts and I wanted to let people know that we have a safe product that doesn't have synthetics in it. Even to this day, a lot of people in Colorado unlike the coastal states like maybe California are still pretty unaware of a Clean Green certification or even the fact that there is an organic process for cannabis or marijuana. So, it's really just to let our customers know that there is value in a safe, healthy choice for them.
Aaron: What kind of products do you create at Maggie's farm?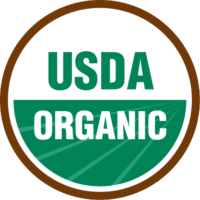 Bill: We grow flower. We are also a big producer of a very high-quality pre-roll. We are developing promoted products as well.
Aaron: Do you do fresh frozen?
Bill: We do some, yes.
Aaron: Are you selling direct to the dispensary or to manufacturers?
Bill: We finally had produced some excess. So, we started wholesaling flower this year and lots of high-quality shake for concentrates to concentrate makers. Our customer is typically a little more of a mature customer. I don't want to say necessarily older, but I think we probably do hit a little bit of a higher, more experienced, health-conscious, connoisseur customer.
Aaron: Can you give me an idea of some of the regulatory challenges in Colorado that you've faced in the past or are facing today?
Bill: The perpetual change of regulation has been a challenge. Being a competent operator in cannabis means getting used to the change and having the resources to be nimble with compliance. We haven't had common problems such as metals, mold or mildew issues. However, we have had some hardware issues, which required us to change cameras along with other technical intricacies.
Aaron: How many acres do you have?
Bill: We have about 30 acres of secured premise cultivation.
Aaron: Is that all managed in-house or sublet?
Bill: It's all managed and operated exclusively by Maggie's Farm.
Aaron: What's next for Maggie's Farm? What are you excited about?
Bill:  We want to continue to put a higher scale of a very healthy, quality, value flower out there and to be able to offer that to more states initially states that are within our region and eventually states across the US. Also, we will continue to do our best to meet the growing demand for healthier choices in general.
Aaron: Lastly, what are you personally interested in learning more about?
Bill: How we can continue to be as earth-conscious as we can be? How we can continue to look for ways to give back to our communities? How we can continue to operate as a view of made in the USA and to try to just support local regional and national products and vendors? Just how to be more aware and always look for opportunities for self-improvement.
Aaron: That concludes the interview, thank you Bill!