New Frontier, a financial data analysis firm, recently released a report that caused a media frenzy over the cannabis industry's alarmingly high energy bill. The Washington Post published an article with the headline "The Surprisingly Huge Energy Footprint of the Booming Marijuana Industry." Denver news publication, Westword, posted an article with the headline "Legal Marijuana Used Over $6 Billion in Energy Last Year, Report Says." There are dozens of articles published suggesting the legal cannabis industry's energy consumption has a $6 billion price tag, which is misleading.
What's the problem? The $6 billion figure that New Frontier cites comes from a 2012 research study that estimates the energy footprint for legal and illicit markets. That means the $6 billion estimate includes the legal cannabis industry and the black market's energy footprint. To put it in perspective, the size of the entire legal cannabis industry in the United States was less than that in 2014 at $4.6 billion, according to the ArcView Group.
According to Giadha Aguirre DeCarcer, founder and chief executive officer of New Frontier, only including the legal market would significantly reduce the size of this estimate. "Dr. Mills' study looked to assess the total energy use associated with marijuana in the US, not just that of the nascent legal marijuana industry; including this holistic view is an important growth determinant for the legal market as the U.S. transitions from a predominantly illicit production environment," says Decarcer.
Dr. Evan Mills, energy analyst at the Department of Energy and member of the UN Intergovernmental Panel on Climate Change, conducted the 2012 research study and is a senior advisor on the New Frontier report.
Brett Roper, founder and chief operating officer at Medicine Man Technologies, believes those numbers still need to be adjusted. "Dr. Mills' study is based on pre-2011 data and sources that date back as far as 2003," says Roper. "The study provides figures that are, quite frankly, outdated based upon changes in the industry related to cultivation and production efficiency." The study focuses on cultivation increments of sixteen square feet consuming 13,000 KW per year that, according to Roper, is not reflective of current indoor cultivation technology and energy consumption metrics.
According to Roper, today's efficiencies, scalable cultivation operations and new technology could explain the overestimate from five years ago. "We are a Tier III operator that produced approximately 5,100 (+/-) pounds of dried cured flower in 2015 and have a total power bill of approximately $420,000 for the year," he says. Note that the company had roughly $18 million in revenue in 2015. "Using this metric we have a total energy billing of approximately $83 per pound grown." According to Roper, they cultivate completely indoors with HPS lights that are not particularly energy-efficient, so this estimate is relatively conservative.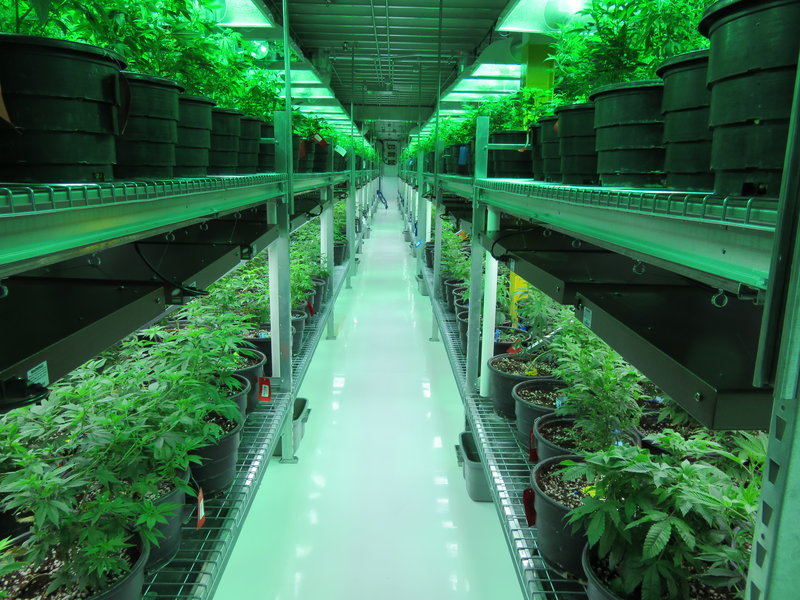 Dr. Mills' research cites much higher numbers for the cost of energy per pound of finished product than Roper's findings. "From the perspective of a producer, the national-average annual energy costs are approximately $5500 per module or $2500 per kilogram [roughly 2.2 pounds] of finished product," says Dr. Mills. That would suggest the average cost of energy for indoor growing to be above $1,000 per pound, roughly half the current average wholesale price. These numbers would mean that cannabis growers, on average, lose roughly 50% of their total revenue to their energy bill. Medicine Man Technologies' energy usage is less than 3% of their total revenue.
The New Frontier report does provide caveats on the use of Dr. Mills' research. "While this analysis was conducted before many of the recent advancements in cultivation technologies, it highlights the significant energy-related environmental impact of marijuana production, and makes the issue of energy efficiency not just one of competitive advantage but also one of environmental sustainability."
New Frontier's CEO, DeCarcer, stresses that their report is intended to serve as a starting point to a much broader exploration of energy use in cannabis. "We are already in the process of establishing a partnership through which New Frontier will ingest real time energy-use data from cultivators across different legal markets for analysis in our next report," says DeCarcer. "Our goal is to build on the work done by Dr. Mills and others in order to ensure that we are providing the most accurate representation of where the industry currently is, and where it is headed."
Regardless of the discrepancies, this kind of discourse is great for prompting innovation and getting people to think about the environment. It is very important to examine the energy footprint of cannabis cultivation as it raises questions regarding energy efficiency, which would help the industry's long-term environmental sustainability.