The CannaGrow Conference & Expo, held in San Diego on May 7th and 8th, educated attendees on the science of cannabis cultivation. The conference brought subject matter experts from around the country to discuss cannabis breeding and genetics, soil science and cultivation facility design.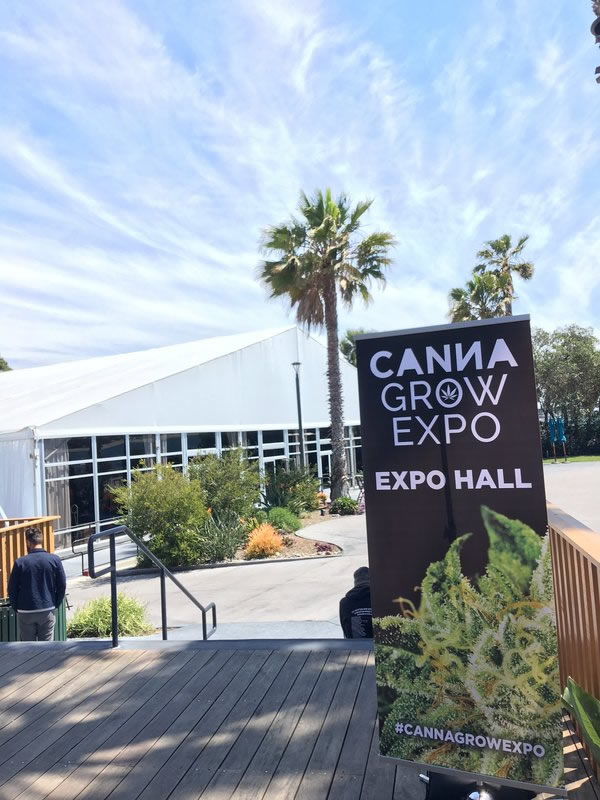 Discussions at the conference delved deep into the science behind growing while providing some expert advice. Drew Plebani, chief executive officer of Commercial Cultivator, Inc., gave a comprehensive review of soil ecology and how understanding soil fertility is crucial to successfully growing consistent cannabis. "Soil fertility is measured by laboratories in terms of soil minerals, plant-available nutrients, percent of organic materials, pH levels and most importantly the balance of the soil's chemical makeup," says Plebani. "There is no silver bullet in soil ecology; increasing your soil fertility comes down to understanding the composition of soil with analytical testing." Plebani went on to add that soil systems for cannabis need to be slightly fungal-dominant in developing an endomycorrhizal system, which is optimal for cannabis plant growth.
Tom Lauerman, colloquially known as Farmer Tom and founder of Farmer Tom Organics, kicked off the conference with an introduction to cultivation techniques. Lauerman also delved into his experience working with federal agencies in conducting the first ever health hazard evaluation (HHE) for cannabis with the National Institute for Occupational Safety and Health (NIOSH). Through the HHE program, NIOSH responds to requests for evaluations of workplace health hazards, which are then enforced by the Occupational Safety & Health Administration (OSHA). Lauerman worked with those federal agencies, allowing them to tour his cultivation facilities to perform an HHE for cannabis processing worker safety. "I was honored to introduce those federal agencies to cannabis and I think this is a great step toward normalizing cannabis by getting the federal government involved on the ground level," says Lauerman. Through the presentation, Lauerman emphasized the importance of working with NIOSH and OSHA to show federal agencies how the cannabis production industry emerged from the black market, branding itself with a sense of legitimacy.
Adam Jacques, award-winning cultivator and owner of Grower's Guild Gardens, discussed his success in breeding CBD-dominant strains and producing customized whole-plant extractions for specific patients' needs. "I find higher percentages of CBD in plants harvested slightly earlier than you would for a high-THC strain," says Jacques. "Using closed-loop carbon dioxide extraction equipment, we can use multiple strains to homogenize an oil dialed in for each patient's specific needs." As a huge proponent of the Entourage Effect, Jacques stressed the importance of full plant extraction using fractionation with carbon dioxide. He also stressed the importance of analytical testing at every step during processing.
Zacariah Hildenbrand, Ph.D., chief scientific officer at C4 Laboratories, provided the 30,000-foot view of the science behind compounds in cannabis, their interactions and his research. With the help of their DEA license, he started the C4 Cannabinomics Collaborative, where they are working with Dr. Kevin Schug at the University of Texas-Arlington to screen various cannabis strains to discover new molecules and characterize their structure. "Secondarily, we are using gene expression profiles and analysis to understand the human physiological response and the mechanism through which they elicit that response," says Hildenbrand. "As this research evolves, we should look to epigenetics and understanding how genes are expressed." His collaborative effort uses Shimadzu's Vacuum Ultraviolet Spectroscopy (VUV), and they use the only VUV instrument in an academic laboratory in the United States. "Pharmaceuticals are supposed to be a targeted therapy and that is where we need to go with cannabis," says Hildenbrand. Him and his team at C4 Laboratories want to work on the discovery of new terpenes and analyze their potential benefits, which could be significant research for cannabis medicine.
Other important topics at the conference included facility design and optimization regarding efficient technologies such as LED lighting and integrated pest management.