From seed-to-sale, overseeing processing and extraction as well as navigating a dense web of complicated regulations, cannabis businesses have unique inventory management needs.
Unfortunately, there is no magical, one-size-fits-all inventory solution that is perfect for all cannabis companies. That is why cannabis businesses must take time to properly evaluate and identify an inventory system that is effective for their specific needs and requirements.
Inventory management plays a crucial role in maintaining productive and compliant day-to-day operations — and when seeking investment — as it has a direct impact on a business's bottom line. Because of the regulatory and legal complexities in the industry, using an incomplete, rudimentary or outdated inventory system can lead to serious financial discrepancies guaranteed to cause headaches for accounting professionals and business leaders.
The right system also can give businesses actionable data to respond to changing market conditions, business needs and growth opportunities as they arise quickly. This visibility is a necessary aspect of ensuring your cannabis businesses can achieve long-term, sustainable growth.
Here are some guidelines to keep in mind when shopping for an inventory management system:
Use the Cloud
First, be sure your company is using cloud-based accounting software. This will instantly simplify both your accounting and inventory processes. Cloud-based solutions ensure company financial and inventory records are up to date and accurate.
Do Not Rely on Your Accounting Software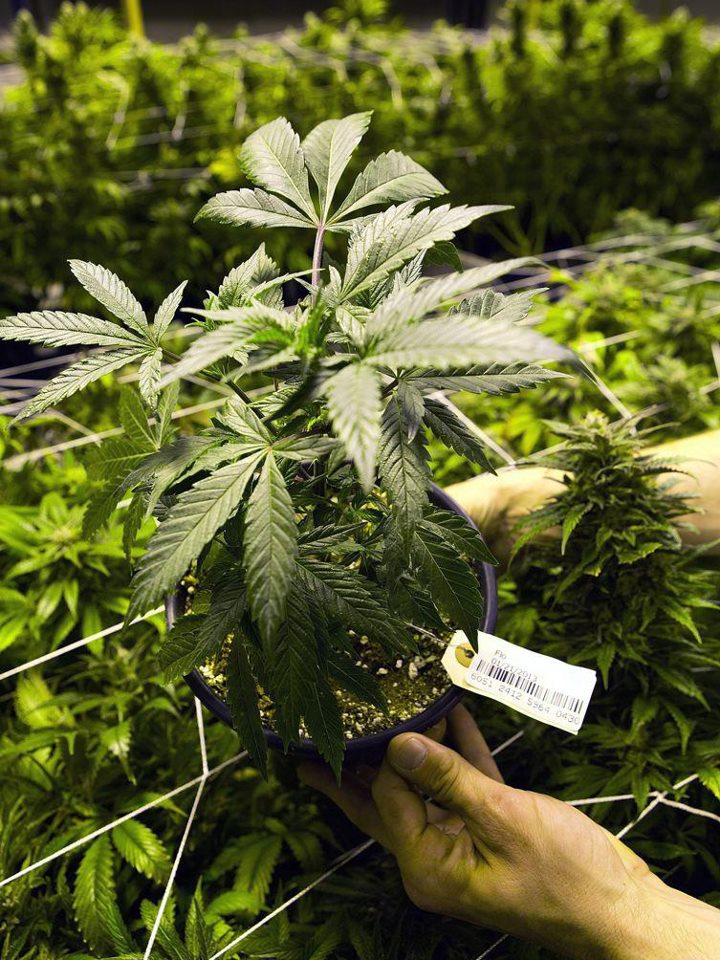 Your accounting software may provide native functionality for inventory tracking — but do not use it. Such native inventory functions are not robust or complex enough to properly maintain the complicated inventories of cannabis businesses. For instance, your business might be cultivating numerous plants across several sites, tracking plant movement and processing, or packaging it internally. You may be selling your products at other dispensaries or supplying other dispensaries' products at your counter. Simply put: Cannabis businesses need more sophisticated solutions to track sales, monitor supplies, oversee shipments and remain informed on where products originate from and how frequently to re-order. Native functionalities too often do not provide such robust features.
Look for Direct Integration 
That said, business owners want to ensure their inventory system directly and seamlessly integrates with their cloud accounting software. You should not have to input or upload information when setting up inventory software manually. In today's world, the two systems should automatically and easily share information with each other. Each system's website will often say whether it can integrate with various accounting platforms, but it never hurts to do some additional research. For example, both Fishbowl and Trade Gecko can be directly integrated with Xero. Some systems even offer a demo environment to let business owners experience what the integration will look like.
Explore Invoicing Capabilities 
Some inventory management systems include invoicing capabilities, which can simplify the invoicing process – or even automate it. Such functionality reduces the risk of error when transferring data between programs. A consolidated system that automatically links inventory and invoicing allows business leaders to update invoices easily, mark orders as paid or unpaid, filled or unfilled, all while keeping a close eye on inventory. Some inventory solutions even offer dynamic reporting that displays real-time sales reports and fulfillment processes – making it easier than ever to work with vendors, identify and eliminate unnecessary costs and control cash flow.
Do Not Just Sign Up with the First System You Find
Choosing an inventory management system requires plenty of thought, and no two solutions look exactly alike. So, do not rush into a commitment just to get it over with and move on. Instead, spend enough time learning about various systems and their options to guide a confident purchasing decision. Going with the wrong system and having to switch later not only wastes time and money, but it can undo many of the efficiencies you worked to implement.
Consult an Accounting or Business System Expert 
Working with accounting and business systems experts will provide insights related to your short- and long-term business goals. Such experts can help business owners understand exactly how their specific inventory ought to be tracked to avoid serious discrepancies or non-compliance. In addition, a strong accounting professional can act as an invaluable resource and partner when it comes to selecting and personalizing an inventory management system and identifying inaccuracies or inefficiencies. A good tax pro also can serve as a point person between the cannabis business and the software developer to address initial customization and setup or any issues that may arise.
Running a cannabis business requires an investment of time and money from the very start. The good news: You do not have to spend an arm and a leg on your inventory management system to find something that works. Some solutions marry affordability with efficiencies — but be sure to explore several options to find the right fit, keeping in mind the guidelines laid out above. Remember: Cost does play an important role, but the system's capabilities are more vital to positioning your cannabusiness for sustainable, long-term growth and compliance.