Cannabis products and medicines are progressing rapidly, eating away at the market share of smokable flower. Currently, the general adult use cannabis market is split in three, in order of popularity: cannabis flower, vaporizers and ingestible products like edibles or capsules. In the medical market, flower is increasingly being replaced by alternative methods of delivery – and the same trend is now starting to be seen in the adult use market.
This is to be expected to some extent. Initially, only flower was available to medical cannabis users. On top of not everyone feeling comfortable with smoking, inhaling a combustible substance into the lungs is not the healthiest consumption method for those already suffering from a serious illness.
In the present day, there are new alternatives to smoking that come without the risk and actually have additional benefits. For example, there are now much more precise ways to measure your cannabinoid intake than weighing out the flower you're about to burn. As technology develops, there is an expectation that – despite flower sales being fairly stable last year – we will see continued incremental growth in the non-flower category, especially on the medical side.
Oral Cannabinoid Delivery
Thankfully for those who want to use non-smokable products, there are a growing number of alternative oral products that are currently available in the market or are under development.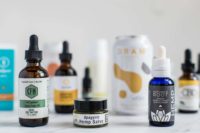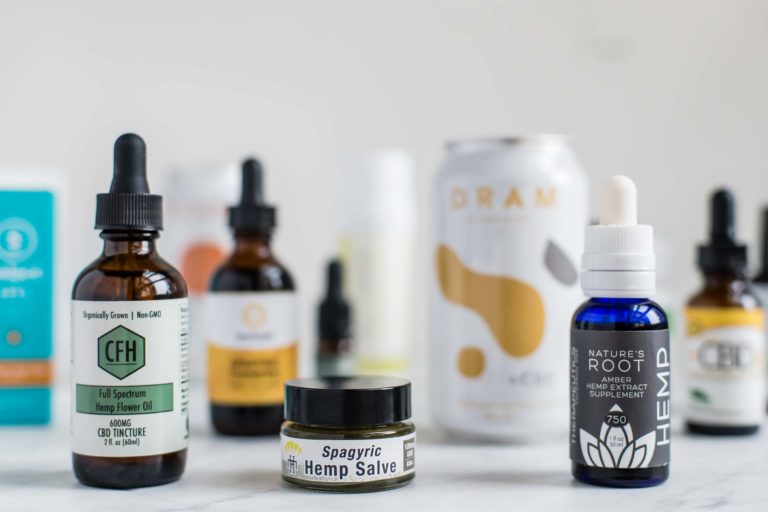 Cannabis edibles might be the first products to come to mind when you think about non-smokable products – but for many medicinal users, these are actually a fairly unpopular option. While having a cannabis-infused brownie or gummy might be quite discreet compared to smoking a joint, the need for patients to take in extra sugar or extra calories every time they need to take their medicine can be off-putting. Additionally, tradionally infused edibles can take between one to three hours to feel as the body needs time to digest.
Cannabinoid capsules or pills have recently emerged as an equally discreet alternative to edibles. These pills come in many forms, including hard capsules containing ground cannabis flower, softgel capsules containing measured doses of cannabis extract, and gelatin-free alternatives. Though these pills, like edibles themselves, do come with a relatively long onset time.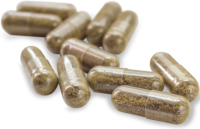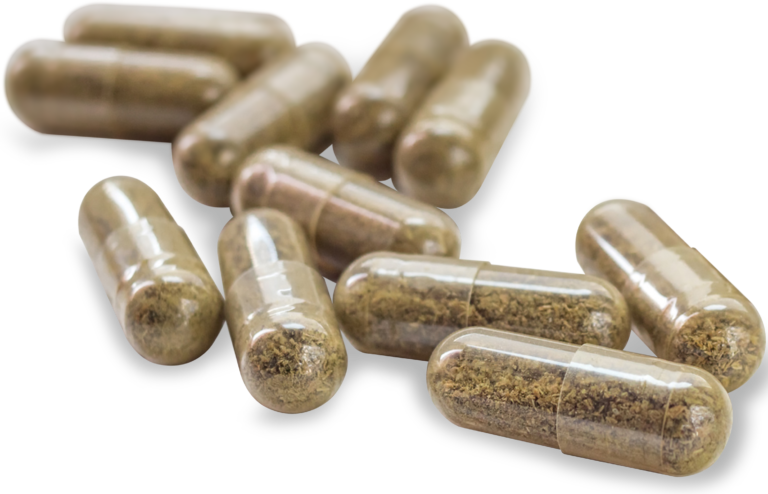 Pills and edibles are also both affected by first-pass metabolism. This means that the active cannabinoids will be processed through the digestive system and the liver before passing onto the brain or the other organs. During this process, some amount of CBD or THC will likely be broken down by the body before it can make its effect felt, leading to inaccuracies between the labelled dose of a product and the active dose that reaches the brain or target area in the body.
To avoid these problems with first-pass metabolism, some have turned to use sublingual cannabis oils and tinctures. By placing a measured dose of oil under the tongue using a dropper, this theoretically allows for the fast absorption of THC or CBD into the bloodstream without the product being processed by the digestive system. However, in practice, these sublingual tinctures need to be held under the tongue for around ten minutes before they are fully absorbed. This is fairly difficult to do without accidentally swallowing some amount of the tincture, and so this still introduces some amount of uncertainty with dosing.
Fast-Acting Absorption
Fast-acting absorption techniques and nano emulsions are also gaining in popularity. Nanotechnologies and techniques have been developed by many firms, and boast claims of increasing absorption through the digestive system in order to effectively double the volume of cannabinoids absorbed into the body. Nano emulsions are also promising, which come with claims of up to four to five times more improved absorption. Such technologies rely on cannabis oils being immiscible with water-based substances, and process these cannabis oils in such a way that they become nanoscale droplets suspended in a larger mixture. Because of their size, these small pockets of cannabis oil are able to be absorbed rapidly through the gastrointestinal tract and into the bloodstream.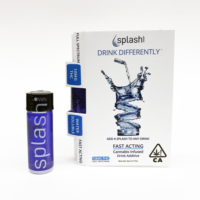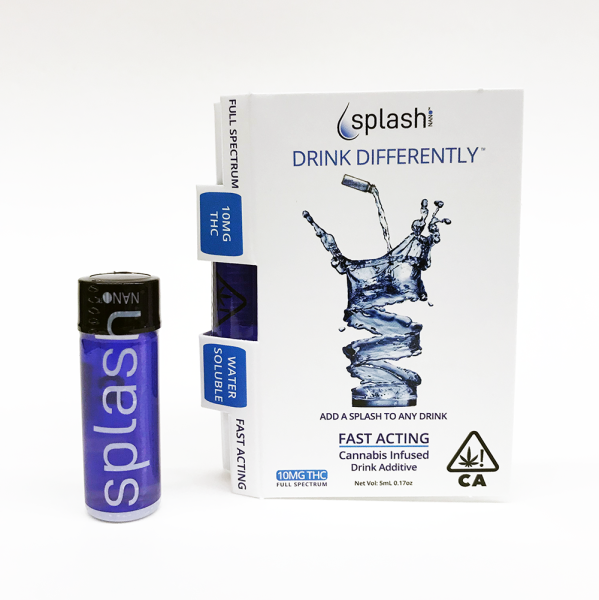 Older liposomal and newer nano-liposomal combinations have also boasted similar claims. Liposomes are commonly used as a novel drug delivery system for pharmaceutical products to facilitate the absorption of drugs into the body, and the adaption of such techniques for the cannabis sector is also intended to dramatically improve the absorption of cannabinoids into the bloodstream. Given the marketing of these products, it can become confusing to know which is the best. The only way to know for sure is to have either a breath or blood analysis to see which style works and is best for the individual consumer.
As manufacturers progress from flower and basic products, the largest brands and more advanced medical companies are all producing ingestible products with fast absorption methods and additives. The difference is pronounced and significant enough that consumers and patients are starting to demand fast absorption products. As the market becomes more educated, you can expect that the market for fast absorption ingestible products will greatly outpace the older, more basic formulations. Of course, some emulsion additives will increase the operating costs for businesses, but over time, this difference will likely be fairly minimal.
Microencapsulation to boost cannabinoid absorption
Microencapsulation is another new method for producing drugs with high bioavailabilities, and the technique has recently made headlines in the cannabis industry.
Using a technique known as ionic gelation, or ionotropic gelation, scientists are able to trap drugs inside nano- or microscale capsules. These tiny capsules are robust enough to be able to protect the active drug ingredient–which in this case would be CBD or another cannabinoid–against the harsh environment of the gastrointestinal tract without necessarily limiting bioavailability.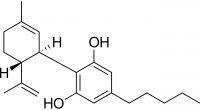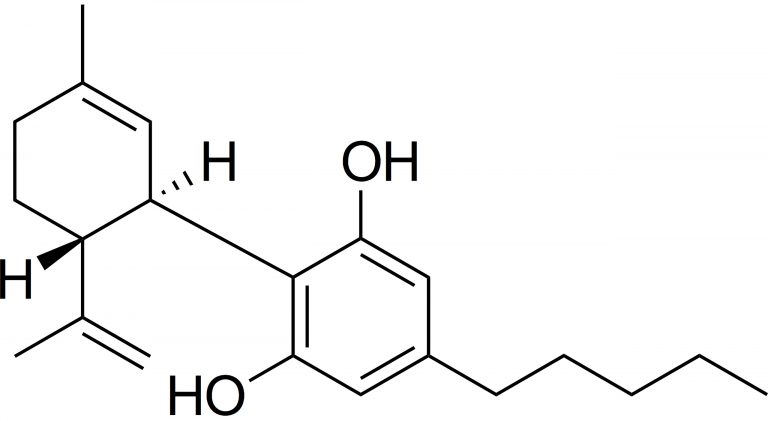 Unlike the other oral dosing methods, cannabinoid microcapsules are not yet a commercially available product. However, there is early research indicating that this drug delivery technology could be a significant step forward in terms of improving cannabinoid bioavailability and absorption.
Published in the journal PLOS One, a new study from a team of Australian scientists reports that CBD microcapsules used in combination with a permeation-modifying bile acid can boost the peak concentration of CBD reaching the brain by 300 percent. These peak concentrations of CBD in the body also happened much earlier with the CBD microcapsules than with regular CBD oil, reflecting a faster absorption by the body.
This improved absorption and bioavailability addresses many of the limitations seen with traditional oral cannabinoid delivery. However, there is still potentially a very long road before these microcapsules are approved for general use in humans, making them an unrealistic option at present.
Metered Dose Inhalers
So far as innovative cannabis dosing technology that is currently available on the market goes, metered dose inhalers lead the way. Making up one-third of the market share, these devices are easy to use, discreet and are far less invasive than burning cannabis flower.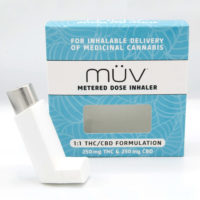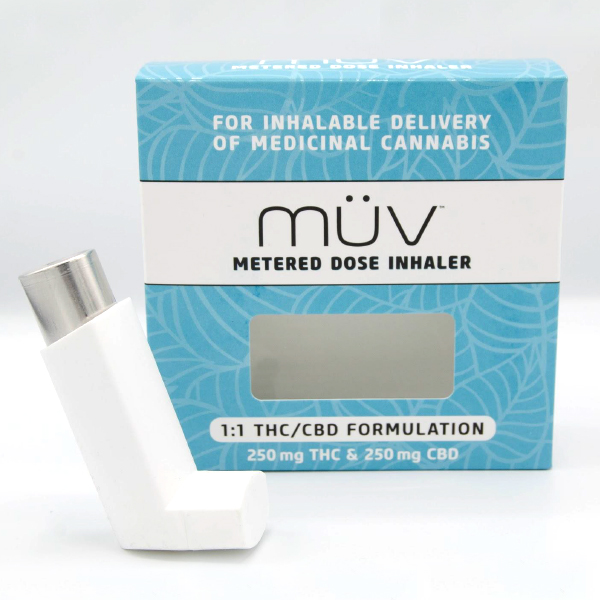 Heating and vaporizing a purified cannabinoid also exposes the user to fewer potentially harmful combustion products than smoking flower. Using vapes, manufacturers are also able to adjust the formulation of vape oils in order to deliver a truly consistent product. This can help the consumer to truly measure their intake of beneficial cannabinoids.
Vaporizers for general adult use are very common now and come in many forms and flavors. Until recently though, there were very few vaporizers that met the specific needs of the medical market, like being able to deliver very controlled doses of cannabinoids. Now, innovation in the sector has led to a number of companies developing special metered dose inhalers for this purpose. These devices use smart technology to only heat and vaporize a pre-set controlled dose of cannabis oil from their compatible cartridges, allowing for intake to be tracked more precisely. This is different from regular vapes, where the amount inhaled can vary depending on how deeply a person inhales, or other environmental factors.
Recently, Syqe Medical received approval from Health Canada for their metered dose cannabis vaporizer. There is already a similar registration for approval in the US and Europe that looks promising for similar devices.
Recreational acceptance of products, like these high-tech vaporizers, drives up spending on innovations that would otherwise just be novel ideas. The cannabis industry has a wealth of creative talent, and with the market beginning to tear away from flower and towards novel and innovative products, like vaporizers and fast acting ingestible products, now is the time for the medical market to invest in this talent and follow the demand and the money.