Dr. Markus Roggen is a chemist, professor, cannabis researcher and founder & CEO of Complex Biotech Discovery Ventures (CBDV). Founder & CEO of Ascension Sciences (ASI), Tomas Skrinskas has been at the leading edge of transformative healthcare technologies, including computer assisted surgery, surgical robotics and genetic nanomedicines, for over 15 years.
Leading researchers from the cannabis industry – Dr. Markus Roggen (Complex Biotech Discovery Ventures) and Tomas Skrinskas (Ascension Sciences) – highlight the challenges facing the industry's current compliance testing standards and the opportunities emerging from the latest developments in nanotechnology and advanced analytical testing. Here are the key insights from the discussion. 
What are the current compliance testing requirements for cannabis products? Are they sufficient in ensuring safety and quality?
In the current landscape, Canada's compliance testing requirements are clearly laid out in the form of guidance documents. Specifically, for pesticide testing, cannabinoid concentration content in products, heavy metals, etc. Compliance testing can be roughly divided into two categories: 1) establishing the concentrations of wanted compounds, and 2) ensuring that unwanted compounds do not exceed safety limits.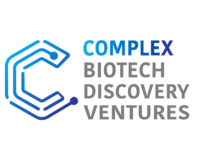 In the first category, cannabinoids and terpenes are quantified. Their presence or absence is not generally forbidden but must stay within limits. For example, for material to be classified as hemp, the THC concentration cannot exceed 0.3 %wt., or a serving of cannabis edible should contain below 5 mg of THC. The second category of compliance testing focuses on pesticides, mold and heavy metals. The regulators have provided a list of substances to test for and set limits on those.
Are those rules sufficient to ensure safety and quality? Safety can only be ensured if all dangerous compounds are known and tested for. Take for example Vitamin E acetate, the substance linked to lung damage in some THC vape consumers and the EVALI outbreak. Prior to the caseload in the Fall of 2019, there were no requirements to test for it. It's not only additives that are of concern. THC distillates often show THC concentrations of 90% plus 5% other cannabinoids. What are the last 5% of this mixture? Currently, those substances have not been identified. Are they safe? There is no concrete way to determine that.

The aforementioned guidelines have the best intentions, but do not adequately address two key obstacles the industry is currently facing: 1) what happens in practice, and 2) what can easily be audited? Making sure people follow the requirements is the challenge, and it comes down to variability of the tests. Testing has to happen on the final form of the product as well as every "batch," but there is little guidance on how that is defined. With so much growth happening in the industry, how are these records even tracked and scrutinized?
And finally, there's the question of quality. How do you define quality? Before establishing quantifiable quality attributes, it can't be tested.
If compliance testing is insufficient, then why aren't more cannabis companies testing beyond Health Canada's requirements?
Compliance testing has always been focused on the end product, THC and CBD levels, and consumer safety. As long as cannabis companies are testing to determine this, doing further testing means added costs to the producer. There is a rush to get cannabis products to the new market because many consumers are eager to buy adult use products such as extracts or edibles, and quality is not the biggest selling point at this very moment.
However, there are unrealized advantages to advanced analytical testing that go beyond Health Canada's requirements and that offer greater benefits to cannabis producers and product developers. Producers often see testing as an added cost to their production that is forced upon them by the regulators and will only test once the product is near completion. For cannabinoid therapeutics and nutraceuticals, advanced analytical testing is critical for determining the chemical makeup and overall quality of the formulation. This is where contract researchers, such as Ascension Sciences, come in to offer tests for nanoparticle characterization, cannabinoid concentration, dissolution profiles and encapsulation efficiency.
A lack of budget and awareness have prevented cannabis companies from advanced analytical testing. However, testing that goes beyond lawful requirements is an opportunity to save money and resources in the long term. This is where companies, like Complex Biotech Discovery Ventures (CBDV), offer in-process testing that provides a deep characterization and analysis of cannabis samples during every stage of product development. If tests are conducted during production, inefficiencies in the process are revealed and mistakes are spotted early on. For example, testing the spent cannabis plant material after extraction can verify if the extraction actually went through to completion. In another case, testing vape oil before it goes into the vape cartridges and packaging allows producers to detect an unacceptable THC concentration before they incur additional production costs.
Which methods are the most successful for cannabis testing?
The most effective method is the one that best determines the specific data needed to meet the desired product goal. For example, NMR Spectroscopy is paramount in assessing the quality of a cannabis sample and identifying its precise chemical composition.
HPLC (liquid/gas chromatography) is the most precise method for quantifying THC, CBD and other known cannabinoids. However, if a cannabis extractor wants to quickly verify that their oil has fully decarboxylated, then an HPLC test will likely take too long and be too expensive. In this case, IR (Infrared Spectroscopy) offers a faster and more cost-effective means of obtaining the needed data. Therefore, it ultimately depends on the needs of the producer and how well the testing instruments are maintained and operated.
What's next in analytical testing technology? What are you working on or excited about?
In terms of compliance, regulations to standardize the testing is the hot topic at the moment. For nanotechnology and nanoparticles, the big question now is what is known as the "matrix" of the sample. In other words, what are the cannabinoids, and what else is in the sample that's changing your results? The R&D team at Ascension Sciences is in the process of developing a standardized method for this to combat the issues mentioned earlier in the interview.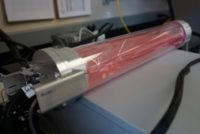 Ascension Sciences is also excited about characterizing nanoparticles over time to determine how cannabinoids are released and how that data can be transferred or made equivalent to consumer experiences. For example, if a formulation with quicker release, faster onset and better bioavailability is found in the lab, product development would be more efficient and effective when compared to other, more anecdotal methods.
At CBDV, the team is working on in-process analytical tools, such as decarboxylation monitoring via IR Spectroscopy and NMR Spectroscopy. CBDV is also looking at quantifying cannabis product quality. The first project currently in motion is to identify and quantify cannabinoids, terpenes, and other compounds present when vaping or smoking a joint using a smoke analyzer. 
A lack of budget and awareness have prevented cannabis companies from testing beyond what's required by Health Canada. Compliance testing is designed to ensure safety, and for good reason, but it is currently insufficient at determining the quality, consistency and process improvements. As the above factors are necessary for the advancement of cannabis products, this is where further methods, such as advanced analytical testing, should be considered.