Editor's Note: In Part 1, Jennifer Whetzel introduced the concepts of branding, marketing and advertising for cannabis companies. Part 2 took a closer look at the benefits of branding. Part 3, published below, illustrates the different archetypes to use in branding.
---
People talk a lot about consistency when it comes to branding; after all, it's a feature of the world's most lucrative consumer brands (just ask Apple, Nike and Starbucks). As a result, companies will spend buckets of money on ensuring that their look and sensibility are uniform when marketing materials are out in the wild.
This consistency makes it easier for customers to recognize your brand. But the most important effect of consistent branding isn't just that customers will recognize you– it's that they'll trust you.
 Trust is the product of familiarity and consistency, and it's far easier to be consistent across platforms when you have a strong sense of who you are as a brand. Strong branding helps you stick out in a crowd, and repeated viewing reinforces who you are to consumers. By extension, a consumer's ability to quickly recognize you means that when they see your brand in public, they're more focused on your message than picking you out of the crowd. And one way for consumers to recognize you is through archetypes.
What a Character!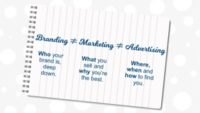 Archetypes are typical examples of a person or concept that appear across different fields of literature, art and behavior; in other words, archetypes are familiar concepts that appear in storytelling. An outlaw is an example of an archetype. If an outlaw appears in a story, you may find yourself immediately drawing conclusions about that character's motivations and sensibility and imagining how the outlaw fits into the story.
This demonstrates how archetypes can serve as a kind of shorthand when you're telling your own brand story. We've created 16 archetypes–brand characters, if you will–for the cannabis industry, such as the Activist, the Doctor and the Stoner, among others. These archetypes all have a specific look and tone that you can use in your communications to keep your messaging consistent and effective so that people are focusing on your message rather than sussing out who you are and what you stand for.
For one thing, this makes your marketing efforts easier on you because you'll be able to tell what makes sense in the context of your archetype. For example, the Doctor Archetype wouldn't be sharing a 4/20 playlist, and an Activist Archetype wouldn't be arguing the merits of different CBD bath bombs. You don't want consumers scratching their heads, and having an archetype helps to determine what kind of behavior is appropriate for your brand.
Moreover, it helps to establish consistent behavior that your consumers see. Consistency helps to build trust because it helps customers build expectations. When you build expectations and you act in a way that immediately feels familiar to them, they'll feel more comfortable with you. Imagine your closest friends; you have a strong sense of who they are. You know that your friend will refuse to order their own fries and then pick at your own. But there's some comfort in this because when a person acts exactly as you expect, it makes you feel as though you know them deeply. And when there aren't any mysteries, you can focus on what lies ahead in your friendship.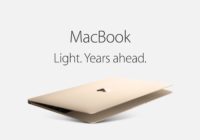 Brands operate the same way. When you see an Apple ad, you don't have to rack your brains for context before you absorb their message. You know that Apple stands for sleek design and innovation, so when you see an Apple ad, Apple doesn't have to keep reintroducing those values. Instead, you can focus on the new product or idea being featured, knowing that the sleek design and innovation are already baked in– and it's because Apple has done decades of legwork making sure that that's the case.
Archetypes make that legwork even more efficient by giving you those values as part of a character. If you think of your brand as a character, it immediately makes your communication more human. For instance, like Apple, the Scientist Archetype also values innovation. But when you write social posts as a Scientist Archetype rather than a brand, it makes it easier to connect with folks because you're writing from a particular person's perspective rather than a bulleted list of company values.
It also grants you more structure in your brand strategy because it allows you to envision a whole person. When you're writing a post, for example, you can ask yourself, "Would the Scientist say this?" You can envision this Archetype's mannerisms and sensibility, and being able to do that makes it far easier to know what will feel real to consumers– and by extension, trustworthy.
That ability to build trust is what will ultimately decide how successful your brand is in this burgeoning industry. You'll be facing more competition than ever and you may eventually find yourself facing companies selling near-identical products. The brands that will win out will be the ones that know how to build trust with consumers with a cohesive brand strategy. With the right strategy, that could be you.