Just over a month ago, a handful of dispensaries in New Jersey began selling cannabis to adults over the age of 21. The state issued licenses for adult use sales to seven alternative treatment centers (ATCs), otherwise known as medical cannabis businesses already established in the state. In total, thirteen dispensaries in the state started selling cannabis to adults over 21.
The seven companies awarded adult use licenses were Ascend, Curaleaf, GTI, Acreage, Verano, Columbia Care and TerrAscend. The state's roll out created a lot of controversy over allowing already established, larger medical cannabis businesses and multi state operators to begin adult use sales before smaller businesses and social equity applicants get licensed.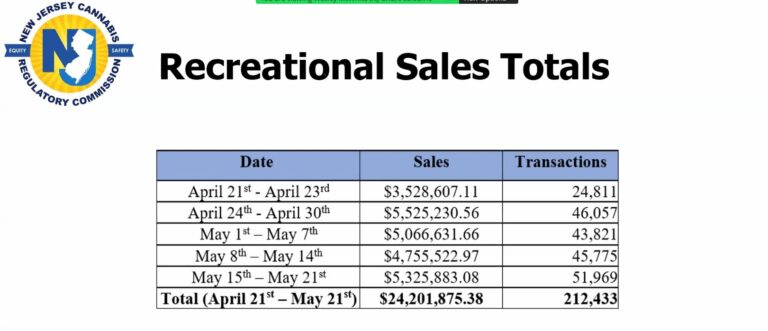 Earlier this week, the New Jersey Cannabis Regulatory Commission (CRC) held a public meeting where regulators discussed progress, sales totals so far, conditional license applications and more. According to the meeting notes, between April 21 and May 21, retailers in New Jersey did $24,201,875 in cannabis sales with 212,433 transactions. During the meeting, regulators considered 46 conditional license applications and four testing lab license applications.
According to NJ.com, six new dispensaries were awarded licenses to begin adult use sales. Of the six new retail locations, Curaleaf opened their Edgewater location to adult use customers and Ayr Wellness received approval to begin adult use sales at all three of their medical locations in Eatontown, Union and Woodbridge. Ascend and TerrAscend also received approval to begin adult use sales act their locations in Montclair and Lodi, respectively.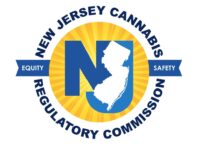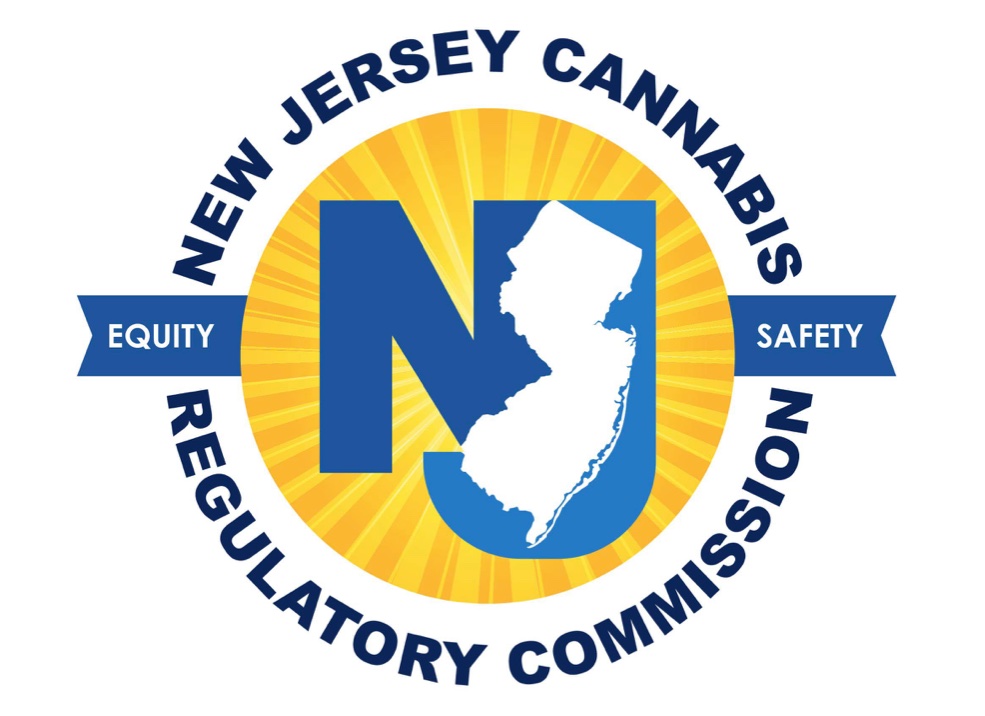 About two weeks ago, the CRC testified before the state's Senate Judiciary Meeting to share progress on the legal cannabis market, just over a year after the CRC was established. Jeff Brown, executive director of the CRC, discussed the agency's goals and some challenges ahead of them. Brown says the CRC will be focusing on additional rules for adult use, modernizing the medical rules, enforcing regulatory compliance and information sharing in the near future. He also mentioned a couple challenges the industry is currently facing that they wish to address, including: expanding access to capital for entrepreneurs , removing impediments to finding real estate, educating municipalities to open up opportunities for applicants and ensuring medicinal cannabis access is unimpeded by recreational sales.
"We have made great strides in all of these efforts, and when we look at how New Jersey compares against other states, we fair pretty well," Brown told lawmakers. "Beginning recreational sales on 4/21/22 was an important milestone. But it doesn't mark the end of the process, it marks an important step in a multi-year effort to establish New Jersey as the premier cannabis market on the East Coast."