Discussions about the evolution of the cannabis industry are often focused on the legalization of adult use and medical cannabis, the growth of the business models associated with the industry and so on. An interesting corollary to those discussions is how technology is impacting the evolution of this growth industry. 
It's no longer just a question of growing some buds and offering up a high, with little thought as to product, packaging, marketing or the end consumer. Technology has changed the way cannabis is being commodified, and that's a good thing. After all, with more and more states making adult use legal, creating products that appeal to a wider market and demographic is in part accomplished thanks to tech.
From the growth stage
Few growers are using outdoor facilities, where the elements cannot be controlled. Until recently, indoor growers ran into issues like simulating natural light to a level that would be of maximum benefit to the plants. The amount of lighting required to be effective was very expensive to maintain in terms of electricity consumption, but that is changing.
Then LEDs came on the scene: high quality, low heat light with a far larger and more natural spectrum, versus blue and red light frequencies that are available in standard bulbs. Using far less electricity and emitting less heat, therefore requiring less need for additional air cooling, as well as longer bulb life spans, LEDs have become an industry standard.
Beyond the plant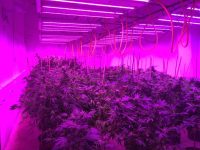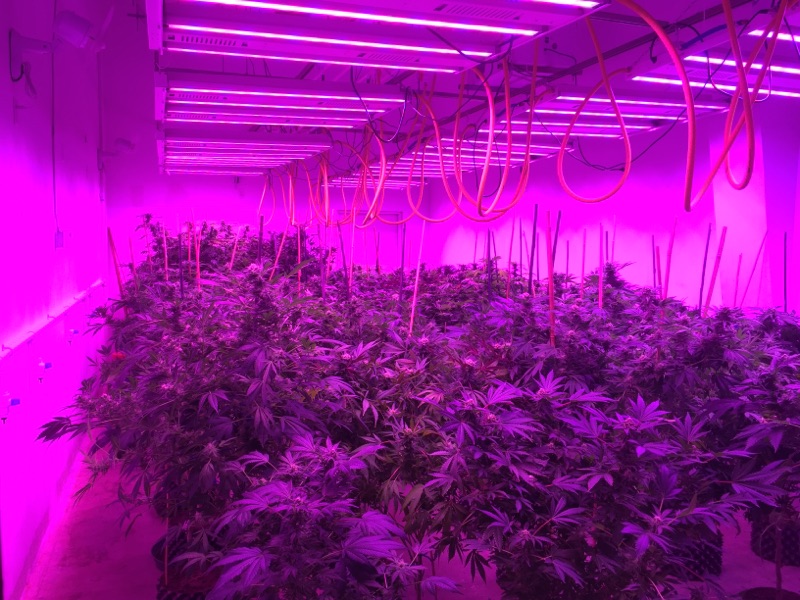 As with any agricultural product, the important work is in growing the plants but thanks to technology, producers and manufacturers can now offer their customers a much wider array of products than buds for smoking. Edibles, vapes, oils, capsules and even creams are all products of technology influencing change in the cannabis industry. For consumers who aren't interested in smoking directly, these offer promising options. 
The issue consumers have often had with edibles has been the lag time from consumption to high, as the THC has to pass through the digestive system, which takes upwards of an hour, and reduces the effectiveness of the dosage as some just doesn't make it to the bloodstream. Technology has led to the creation of a method for making non-smokable forms of cannabis just as effective as a direct to the lungs hit of a joint: nanoencapsulation.
The point of nanoencapsulation is to reduce the size of the cannabinoid to a nano size and protect it—the encapsulation part of the equation—so that it becomes soluble in water, or in the body which is 75% water. The ability to bypass the digestive system and the gastric fluids that impact the effectiveness of an edible, and get it through the stomach walls to the bloodstream, means that nanoencapsulated formulations can have the virtually the same "time to a high" effects as a joint, without the need to inhale smoke.
It's now possible for consumers to quantify exactly how much THC they are consuming, allowing for new and different consumption styles, including micro-dosing. Finding the right "dosage" for each individual—as everyone responds differently to cannabinoids—isn't a simple task but newer technology is setting up a path to personalization that will make it easier.
Personalization
Imagine being able to take a test that would allow you to determine the perfect balance of THC and CBD dosage, as well as the right strain of cannabis, to create the desired effect. Whether that's a reduction of anxiety, improved sleep or the psychoactive high that cannabis is known for, technology is leading the path to ending the guessing games as to dosage and blending of different cannabinoids.
A perfect example of this is CannabisDNA, a saliva-based swab test that evaluates over 70 of an individual's genetic markers to establish what strains and dosages are most compatible with that person's physiology. It's a matter of time before this technology becomes more readily available and consumers will be able to obtain a range of products created with their personalized profile in mind.
In addition to matching cannabis to an individual's DNA, there are efforts to decode the DNA of the various strains of cannabis, to better clarify important elements like THC, CBD and other cannabinoids like CBC. This last and far more rare cannabinoid has been associated with very strong anti-inflammatory reactions. This kind of deconstruction of cannabinoids at the DNA level will make it easier for producers and manufacturers to create products that address specific needs, both medical and recreational.
Purchasing power
Boutique dispensaries are popping up to make the more mainstream consumer comfortable. And thanks in part to the recent pandemic, online purchasing has jumped, with apps and websites being developed for purchasing and shipping just the right product, any time. 


As has occurred in other areas of agriculture, there is a push towards transparency on product provenance and growth methods, so that the end consumer can make choices about what they are putting into their bodies, with as much information as possible. Field to dispensary tracking is on the table as a method to keep consumers educated and informed, which ultimately improves the connection between producers and consumers. 
Add to these ideas the fact that there are serious improvements in packaging being developed, which allow buds to remain fresh and full of flavor by eliminating light, air and moisture, while still remaining child proof. This is all part of the evolution of the cannabis industry, with a view to keeping customers happy and interested in the product.
Technology within the cannabis industry isn't an end in itself: after all, the most important part of the effort is the growth of the plants themselves. But technology can change the evolution of the industry in ways that make it more interesting for everyone, from the grower, to the manufacturer of products, the dispensary owner and the consumer as well.