On Tuesday, October 1, the National Cannabis Industry Association (NCIA) announced the release of their whitepaper, which provides guidance to the federal government on how cannabis could be regulated at the federal level. "The paper highlights the need to have a clearly defined regulatory approach and structure prepared as the nation moves closer to making cannabis legal for adults, and identifies the existing agencies best suited to regulate the wide variety of cannabis products available in state-regulated legal cannabis markets," according to a press release.
To view the full white paper and see how the NCIA Policy Council envisions a federal regulatory framework, click here.
The whitepaper was released on October 1. On October 2, Andrew Kline, director of public policy at NCIA, delivered the keynote presentation at the Cannabis Quality Conference in Illinois. His keynote delved into a number of issues related to the progress that cannabis legalization has made on Capitol Hill.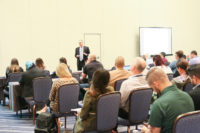 Importantly, Kline also discussed the white paper and its four-lane approach to regulating cannabis at the federal level. "We believe rescheduling is bad public policy," Kline mentioned during his keynote. Their stance is that cannabis should be rescheduled and regulated in a couple of different approaches. "We believe cannabis should be a public health issue and the FDA and the Department of Treasury should regulate cannabis much like they do alcohol." Kline went into great depth later in the talk, discussing the four-lane plan for regulation, a state of affairs for cannabis bills in Congress and how members of the cannabis industry can get involved. "Right now, there is an unsustainable federalism clash, with cannabis as an illegal schedule I narcotic, while 33 states have legalized it, which leaves a lot of confusion in the marketplace and little protections for consumers; and we need to fix it."
Lane 1 refers to pharmaceutical drugs, such as Epidiolex, where cannabis drugs can go through the new drug approval process, giving the FDA ultimate regulatory authority in this area. Lane 2 applies to ingested, inhaled or topically applied products with THC. This generally applies to all products containing THC. This lane gives regulatory authority to the Alcohol, Tobacco, Tax and Trade Bureau (TTB), essentially regulating cannabis like alcohol or cigarettes. Lane 3 is for ingested and inhaled products with less than 0.3% THC. These would be regulated like dietary supplements and food ingredients, giving the FDA regulatory oversight here as well. Lane 4 applies only to topical products with less than 0.3% THC, regulating them much like the FDA does with cosmetic products.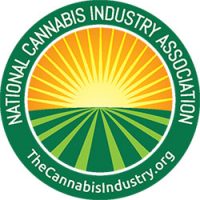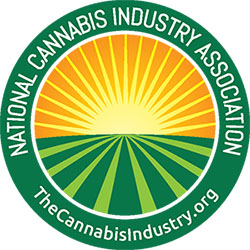 The above summary is not thorough or detailed. We highly encourage our readers to read the full whitepaper to understand how cannabis could be regulated at the federal level and how the NCIA thinks the government should do so.
"As a country, we are starting to move past whether we should end cannabis prohibition, and need to put serious consideration into how we do that and what a post-legalization world looks like in terms of federal regulatory policy," says Aaron Smith, executive director at NCIA, in a press release. "The recommendations outlined in this report build on successful methodologies by assigning regulatory duties to existing agencies, while avoiding restrictions that would not be appropriate for cannabis as well as some of the missteps that have occurred with other products. We look forward to working with Congress to overturn our outdated federal marijuana laws and begin implementing this structure to help ensure public safety and displace the illicit cannabis market."