EDGARTOWN, MA, Aug. 6, 2019 – Innovative Publishing Co., publisher of Cannabis Industry Journal, has announced that Andrew Kline, Director of Public Policy at the National Cannabis Industry Association (NCIA), will serve as the keynote speaker at the 2019 Cannabis Quality Conference & Expo on October 2. The Cannabis Quality Conference & Expo (CQC) takes place October 1-3 in Schaumburg, IL (just outside Chicago). The CQC is an educational and networking event for cannabis safety and quality solutions. Serving the Midwest market with a unique focus on science, technology and compliance, the CQC enables attendees to engage in conversations that are critical for advancing careers and organizations alike.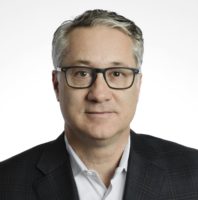 To see the agenda for the CQC and registration pricing, click here.Kline's keynote talk is titled "The Business of Cannabis: Why Public Policy Matters." It will feature two discussions: First, a general update on public policy and government relations with respect to the cannabis industry. Second, Kline will discuss how cannabis should be regulated at the federal level once legalization happens.
Kline joined NCIA's leadership team in April of this year and began his work with the organization swiftly. He led a coalition of CBD and hemp businesses to prepare public comments and testimony for the purpose of educating and influencing FDA rule-making. Prior to working with NCIA, he served as President of the National Association of Cannabis Businesses (NACB), the first self-regulatory organization for the cannabis industry.
Before joining the NACB, Kline was Special Counsel for the Federal Communications Commission's (FCC) Enforcement Bureau where he was responsible for high-profile investigations and public policy negotiations affecting the telecommunications, internet, cable and satellite industries. He also served as Chief of Staff and Senior Advisor for Intellectual Property Enforcement in the Obama Administration.
Andrew Kline will be delivering the keynote talk on October 2. To learn more about the Cannabis Quality Conference & Expo, click here.