In this "Flower-Side Chats" series of articles, Green interviews integrated cannabis companies and flower brands that are bringing unique business models to the industry. Particular attention is focused on how these businesses integrate innovative practices in order to navigate a rapidly changing landscape of regulatory, supply chain and consumer demand.
Multi-state operators (MSOs) are on the rise in the United States, navigating complex regulatory frameworks to drive profitability through economies of scale and scope. As an MSO and an early mover in the space, a significant part of MariMed's current strategy is to complete the acquisition and consolidation of the licensed state cannabis businesses it has developed. It takes seasoned leadership to make that happen, and MariMed's is led by one of the most experienced and successful MSO management teams in the industry. Over the last eight years, Bob Fireman and his colleagues have won 17 licenses in 6 states, and designed and developed over 300,000 square feet of cannabis cultivation, production and dispensing facilities.
MariMed has also developed a portfolio of award-winning cannabis brands and infused products which are licensed, manufactured and distributed in Delaware, Illinois, Maine, Maryland, Nevada, Rhode Island and Puerto Rico. A recently announced $46 million financing for a facility with Hadron Healthcare Fund will help repay all MariMed debt other than mortgage-backed bank loans and one convertible note, as well as help upgrade and expand the company's owned and managed cannabis facilities.
We spoke with Bob Fireman, CEO of MariMed. Bob started the foundations of MariMed in 2008 after getting into large-scale hydroponics for urban sustainable agriculture. Prior to MariMed, Bob served as a startup lawyer focused on tech and emerging industries.
Aaron Green: Bob, tell me about how you got started in the cannabis industry.
Bob Fireman: I practiced law for decades. Part of my practice was to help startups in all sorts of industries, particularly technology and new emerging markets. At one point, I was introduced to a fascinating sustainable food business opportunity – to build hydroponic farms on rooftops in cities across the country.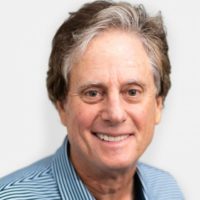 When one of our projects in San Francisco hit some roadblocks, our team there pivoted to what was becoming the Wild West of California cannabis. My friend and current MariMed CFO, Jon Levine, and I began investing and managing a cultivation site there. That's where we built our early foundation of industry knowledge.
Fast forward a few years, and I was afforded the opportunity to be involved in the drafting of the proposed Massachusetts medical cannabis legislation.
Through that work, we met a team that had won one of three cannabis licenses in Rhode Island. We formed a real estate LLC and raised the capital to develop a seed to sale cannabis facility in Providence, which was later leased to the Slater Center, a not-for-profit medical cannabis licensed business. Today, the Slater Center is a nationally acclaimed operation that services over 10,000 medical patients.
From there, we took our know-how and formed a new entity that was the formal beginning of the company we now know as MariMed. Initially, we helped win licenses for clients in Massachusetts, Delaware, Maryland, Illinois and Nevada. We also provided management services, working capital and other necessities. Under our management, we organically built these businesses from the ground up, advancing best practices and somewhat quietly creating a network of best-in-class operations throughout the industry.
That led to the consolidation of those businesses that we're focused on today as a core strategic pillar.
I'm incredibly proud of our team, the core of which has been at this for 10 years. We've watched other MSOs try different models of success, with varying degrees of success. For us, focusing on growth markets, building at a reasonable and scalable clip, attracting incredible talent at all levels of the company, and developing fantastic brands that customers love, are the ingredients that have translated to where we are now – strong performance and an exceptionally bright future. "Slow and steady wins the race" has become a mantra.
Green: What trends are you looking at right now? What's on your radar?
Fireman: My radar has a singular focus, and that's to create shareholder value. That's why completing the consolidation of the cannabis licensed businesses we've developed and manage into our public company is so critical. Back in the day, the initial available licenses were in medical-only state programs where applicants were required to be not-for-profit state companies. Accordingly, we raised the capital in the real estate entity which leased facilities to the licensees. Our revenue was from rents, management services and licensing fees.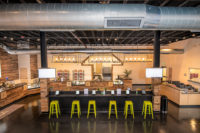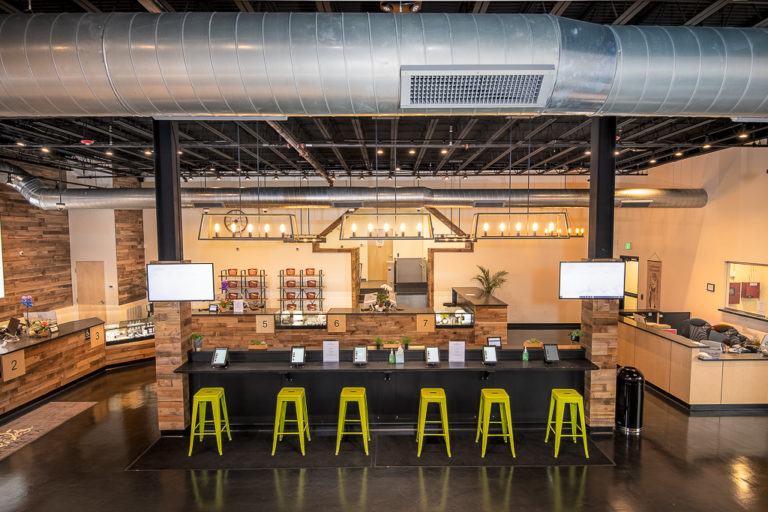 In 2019, we implemented a new strategic plan to consolidate these businesses. While that translates to our being structured similarly to other MSOs in that we are a vertically integrated seed to sale company, we are distinct in our operational excellence, quality product portfolio, and strong balance sheet. Other MSOs have raised large amounts of capital to pay large sums to acquire licensed state cannabis businesses and have found themselves over-leveraged and challenged to assimilate other companies' methodologies and cultures. By consolidating the businesses and talented people we developed and managed from day one and utilizing our best practices and processes system-wide, we realize enormous capital efficiencies.
Our strategy is paying off. Our core cannabis revenue in 2020 increased 207% to $50.9 million, and our 10k reported EBITDA of $16.3 million. And now we're on track to double our revenue in 2021.
The last piece of the puzzle is to let the world know what we've been doing. Slow and steady has worked for us but gone are the days of doing so quietly. We're proud of what we've accomplished and exceedingly bullish on what's to come.
Green: What do you look for in an M&A target?
Fireman: When M&A makes sense for us, we first look for single operators and entrepreneurs in states where we are not active and look to partner with business leaders that had the vision and the courage to get into this industry and build solid cannabis businesses from the ground up. I'm looking for businesses that could benefit from being part of a larger, more experienced and well-capitalized company like MariMed. Obviously, as an MSO with a solid platform, MariMed is approached regularly by other MSOs and banks suggesting candidates for M&A opportunities. Lining up with a company that has complementary cannabis licenses in other states and who shares our vision and ethics could be a win-win situation. They must embrace our commitment to diversity, the environment and proper corporate governance. We have been somewhat reticent to do this until we see some increase in our share price and market capitalization.
Green: Are there any new products, or product trends that you're looking at?
Fireman: Marimed looks to be the most trusted source of high-quality cannabis products that consistently delivers innovative health and wellness solutions to our patients and customers. Our lab scientists are constantly creating and testing new and innovative formulations of cannabinoid compounds including CBD, THCa, CBG, CBN and others that will improve the health and wellness of our customers.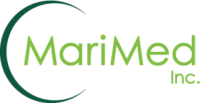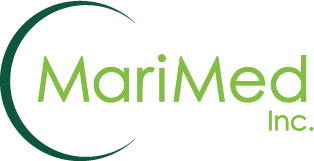 Our brand portfolio is ever-expanding with new and better product offerings. Our award-winning Betty's Eddies Fruit Chews brand is adding new SKUs of varieties and flavors for both medical and adult use programs. Our Nature's Heritage flower and concentrates brand is adding a line of solventless concentrates, live rosin, as well as new formulations for RSO, an oil popular with medical patients. Kalm Fusion is expanding its successful line of powdered drink mixes as we see more movement in the cannabis beverage category.
Microdosing is hugely popular right now, and we're rolling out products in the 2-5mg dosage range. Health and dietary concerns are top of mind as well, and we offer products that are vegan, sugar-free and gluten-free. Ultimately, we want to be sure that we have something on the shelves for every single consumer. The financial hardship created by the pandemic has made consumers more attracted to value added products such as popcorn buds.
Green: You recently announced an equity financing from Hadron. I'm curious to learn more about it from a nuts-and-bolts perspective if you can share any of that information.
Fireman: Over the last year, access to the capital markets for equity raises in cannabis public companies was difficult. The cost of debt was and is still high, and we were looking for a long-term financial partner that understood the industry and could assist us. Hadron Capital has been successful for several years investing in some of the most successful MSOs and they saw the value and potential in MariMed's experienced management and great assets.
Hadron invested $46 million in equity in MariMed this March. Approximately $16 million was utilized to retire all our short- and long-term debt but for bank secured debt and one convertible note. $7 million is committed to funding our capex and expanding the capabilities of our facilities, enabling us to grow more flower and automate production. The balance of funding will support our consolidation strategy to fund two more roll ups of state licensed cannabis businesses into the public company.
Going forward, it is comforting to have a capital partner to assist us in future acquisitions and M&A opportunities.
Green: I'd love to learn more about your Nature's Heritage brand, particularly as it relates to the cultivation and the flower products.
Fireman: Our COO Tim Shaw has assembled a cultivation and production team with expertise in all aspects of genetics, growing methodologies, extraction techniques, and packaging innovation. That's provided us a rich collection of quality genetics that make up Nature's Heritage, our top-selling flower, oil and concentrate brand in Massachusetts and Maryland. We've recently expanded the line to include Rick Simpson Oil (RSO) and solventless concentrates (including live rosin) and have been receiving stellar feedback.
Green: What are you interested in learning more about?
Fireman: Over the last decade, the MariMed core team has seen the emergence and amazing growth of the cannabis industry. The initial medical programs in California and Colorado have now led to some form of legal medical or adult use cannabis programs in over 33 states and districts.
We are most interested in learning and following the federal, state, and international laws and regulations. It is vital to know how these laws will affect our company and the industry as a whole. When might full federal legalization become a reality? What might different versions of the law be? Will state legal programs be protected as well as the companies that took the risk in investing in the industry at its nascent state and how? What will FDA requirements and regulations look like? What medical claims will companies be allowed to make, and what kind of research or trials will be required to put a product on the shelf? What are the ramifications of the MORE Act or the SAFE Banking Act?
Responsible MSOs need to be prepared to rise to or above the standards of care of other industries. A lot of this was impossible in the past because of federal prohibition laws. Soon, if not already, labs and manufacturing processes will need to be GMP certified and more. Consumer data will need to be HIPAA compliant. Cannabis companies have to be good corporate citizens: diversity and equal opportunity should be embedded in business decisions, and commitment to ESG and sound environmental and social policies with good corporate governance need to be in planning and implemented.
Following the laws and holding ourselves to the highest possible safety and business standards will allow the cannabis industry to finally become "mainstream."
Green: Alright, great. Thank you, Bob. That concludes the interview!