As a fast-growing cannabis company, ensuring your business stays compliant with regulatory agencies of all kinds—planning departments, the U.S. Department of Agriculture (USDA), Occupational Health and Safety Administration (OSHA) and so on—is critical for survival. But is your business also compliant with temporary and part-time employment regulations? Violating these often-overlooked regulations can land your company in hot water at best and force you to shut your doors at worst. Here's what you need to know about risks, regulations, compliance issues and more.
The 30,000-Foot View: Part-Time and Temporary Employees 
Cannabis has proven itself to be a high-turnover industry. But in the ever-shifting, post-COVID landscape, many cannabis employers are seeing the financial and logistical benefits of hiring part-time and temporary workers.
Though the terms "part-time" and "temporary" are sometimes used interchangeably, the fact is, there are legal differences in the definitions of part-time versus temporary work. For starters, temporary employees must work for less than a year at a specific organization, and their work must have a defined end date. Temporary employees, or "temps," often fill vacant roles in a temporary capacity, such as roles previously occupied by someone on parental leave.
Part-time employees, on the other hand, can work indefinitely for a company—but they must work less than 40 hours per week. And, side note, if a part-time employee works more than 1,000 hours in a calendar year, they could be eligible for retirement benefits—so hiring managers, bear that in mind.
For employers, there are some tangible benefits in hiring part-time or temporary workers. For starters, there are often fewer upfront costs associated with hiring part-time workers (like workers' compensation and healthcare). Establishing a strong part-time and temp employment strategy also allows for employers to quickly scale up or down based on market tendencies or shifts.
Understanding the Risks of Hiring Part-Time or Temporary Workers
While hiring part-time and temporary workers can help businesses stay agile and responsive to market demands or fill vacancies created by recent resignations, many businesses hire these types of employees without a full understanding of associated regulations. And it can get even trickier: many full-time cannabis industry workers in the cultivation space aren't considered "employees" at all—they're defined by the federal government as "agricultural workers."
It's essential that businesses classify part-time workers and independent contractors correctly. Attempting to claim a worker is part-time when they're really a full-time employee (a practice known as "misclassification") can save a business tax dollars in the short-term but lead to sanctions and hefty penalties down the line. For example, if a worker is misclassified and the Department of Industrial Relations finds out, they can sue the former employer for unpaid wages.
Potential fallout from noncompliance with classification or wage and hour issues includes massive fines, potential litigation and more. Federal agencies are extremely sensitive to cannabis business regulatory violations, it's vital to adhere to proper staffing regulations and compliance. The wrong kind of attention can tank your business's reputation and halt your operations altogether. I've personally worked with numerous cannabis businesses in their hiring and payroll initiatives, and I'll say this: It may seem like a headache to cross all the "Ts" and dot all the "Is" in the beginning, but it will make a massive difference down the line.
Understanding the Regulations for Hiring Part-Time or Temporary Workers 
All employers must adhere to the regulations set forth by the Fair Labor Standards Act, which mandates that part-time employees must be treated the same as full-time employees. That means they must be paid minimum wage, be paid overtime should they exceed their determined hours, have the opportunity to take job-protected unpaid leave, and so on. I really want to stress how essential it is that employers classify their workers appropriately.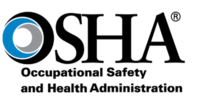 It's also worth noting that many states have specific regulatory structures for employment, both full- and part-time.
In the heavily regulated cannabis industry, employers must exercise strict due diligence to meet all OSHA standards. Additionally, they must identify all occupational hazards and account for employees' overtime and double time. Grow operations must also adhere to the Field Sanitation Provisions of the Occupational Safety and Health Act, which includes providing toilets, drinking water, hand sanitation facilities and hygiene information.
Avoiding Compliance Problems with Planning and Diligence 
There's a lot more to hiring workers than businesses realize, especially in cannabis. Most companies don't intend to be noncompliant with regulations—they simply don't know the regulations, or they're overwhelmed by hiring and growing so quickly. To make sure you're compliant, you might consider building out your HR team, educating yourself as the business leader and reaching out to staffing and HR professionals in the space who can answer your questions. In this rapidly growing industry, which seems to shift and change every day, planting your feet firmly on solid regulatory ground will serve to benefit you in the event of federal legalization, massive business growth or initiatives you may want to undertake in the future.