Frankfurt: Germany right now is not the worst place to be as a global pandemic closes borders and leads predictably to mass change overnight, which is unparalleled during peacetime. But it is still eerie. Berlin and Cologne are starting to close public spaces (like restaurants, bars and clubs).
The grocery stores and pharmacies are still stocked and open however- it is a national priority.
On Germany's borders, Europe is closing in a way it has not since WWII. The EU is considering banning all non EU "foreigners" from entering the region for nonessential reasons for the next 30 days – albeit in an environment where leaders are also concerned about making sure supplies get through to those who need them.
It also feels like wartime – only this time the "enemy" is a virus. It is called COVID-19, and it is spreading. It cannot be "stopped" although authorities are now doing everything they can to slow it down. At risk are not only populations but also vulnerable health care systems. The goal here is to prevent masses of sick people showing up at hospital. There will not be enough space for everyone if the rapid spread of the virus is not stopped, starting with beds and ventilators. In Italy, doctors are already triaging patients (deciding, in an overwhelming influx of sick patients, who has a chance of living and who does not), because there is a shortage of staff, beds and medical devices for those who need the most care.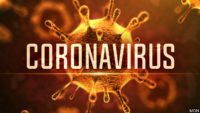 The German government, in particular, is clearly prioritizing slowing down the spread and mitigating the load on a system that is strong, but also vulnerable to this kind of existential overload. Jens Spahn, Germany's health minister, sounded the alarm early about mass gatherings. The country's Chancellor, Angela Merkel, has promised to throw "Germany's arsenal" (funding) to help German organizations hit hardest.
But that is just one country. Italy is in lockdown, Spain is on its way this week, and many others are closing borders. In Switzerland, as of this weekend, the only shops that were open were pharmacies and grocery stores. To get in, you must wait in line outside, spaced 1 meter from other people, and use hand sanitizer as you enter.
These are not privations that any generation alive today remembers viscerally. The closest is stories, perhaps second or third hand, of what life was like here during wartime.
Both China and now Germany have sent medical supplies to Italy (the worst affected country in Europe so far), and a German company is on the front lines of producing a vaccine which is likely to be ready for human trials as of June.
What Is The Impact On The Cannabis Industry Specifically?
But how does all of this impact the global cannabis industry, especially as it is an industry still very much and by design, built on international imports? Throughout the world, including the United States, cannabis-related trade shows, expos and conferences are all being either cancelled or rescheduled to June at the earliest. President Trump also instituted a European travel ban, although this will not have much effect on the industry here, since Germany imports cannabis from Canada, not the U.S. for its medical market.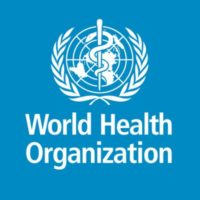 The connection to the industry from the threat of the virus itself is also on display. In Illinois, for example, some dispensaries are giving priority to their medical patients, shutting the doors to recreational customers. Just months after legalizing recreational sales, the state is now telling dispensaries to discourage crowds and prevent customers from lining up. That is not so far the case in Europe where cannabis is slowly being normalized into the regular pharmacy system. But pharmacies are also on the front lines of this epidemic – not only in that they serve front-line customers, but also deliver medicines to retirement homes.
German authorities have already suggested that they nationalize medical supply chains from Asia for vital medical supplies, including presumably vaccines and other medications as well as medical equipment, like ventilators.
Clinical trials, fast-tracked vaccine production and new drug approvals are evidence of how quickly governments can work to produce new treatment options. Countries still hampered by the slow pace of cannabis reform should look at how a global health crisis has allowed governments to bypass certain areas of red tape, untethered by high prices in developing supply chains. While cannabis reform is indeed not the same as a global pandemic, it has the ability to save lives regardless. That ability should be enough impetus for quick reform, much like actions taken by governments so far during this crisis. Not to mention the fact that many cannabis patients are also the demographic of who is most vulnerable in this epidemic – the chronically ill and the elderly.
The International Cannabis Business Is Built on Global Supply Chains
In the U.S. right now, there is a significant concern about sourcing of the vaping industry (the vast majority come from Asia). In Europe this is of course far less of an issue. The only vapes of medical designation produced here are made by German Storz and Bickel.
However, there are other considerations. Right now, more cannabis is being imported than grown in Germany legally, Europe's still largest medical market. And so far, most of the cannabis here is coming in from Canada, Holland or Portugal although domestic production has now been seeded from Greece and Malta to countries further east. There is only one entity (the former Wayland in partnership with the German Demecan) who is now even certified to produce in Germany.
Wash your hands, limit social interaction and cancel large events. Stock markets around the globe are in free fall as investors fear the crisis will plunge the global economy into a recession. This obviously affects publicly traded companies, as well as companies looking for capital. Expect the larger cannabis companies to continue taking bigger hits on their stock price.
But while borders are being closed all over Europe to people, emergency medical supplies and the like will increasingly be given priority.
How countries begin to view cannabis in this kind of epidemic is another question. It is certainly a drug of last resort right now, highly expensive and in many cases going to the elderly and those in palliative care. For this reason alone, cannabis companies need to step up to the plate. This industry is being built to serve the chronically ill. In other words, those people who are already most vulnerable to this virus.
But how to do that? Dronabinol (manufactured in Germany) is no longer the only option now available. It was patented as a direct response to the AIDS crisis in the early 1980s. But in a country with other options now, this is also on the plate.
So what can cannabis companies do during this time of crisis? For starters, read the guidelines on how companies can do their part to mitigate the spread of disease. Wash your hands, limit social interaction and cancel large events. Consider using in-store pickup or delivery options, where legal. And use telecommunications platforms like Skype or other remote cloud solutions to manage your workforce remotely.
Cannabis companies ought to have the wherewithal to do their part in mitigating the spread of COVID-19. As the global pandemic continues to spread outside of China (the only place where new infections are now levelling off), it's increasingly important to monitor the situation and take extra precautions to mitigate the spread.