Cannabis extraction and manufacturing is big business in California with companies expanding brands into additional states as they grow. This is the first article in a series where we interview leaders in the California extraction and manufacturing industry from some of the biggest and most well-known brands.
In this week's article we talk with George Sadler, President and Co-founder of House of Platinum. George and his son Cody started their cannabis journey in 2010 when they sold their dirt bikes and set up a 10×10 garage. They have since built the business into a $70 million dollar cannabis empire across California, Michigan and now Oklahoma. The interview with George was conducted on July 31, 2020.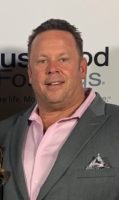 Next week, we'll interview Matthew Elmes, Director of Product Development at Cannacraft. Stay tuned for more!
Aaron Green: First off, George, congratulations on your recent announcement on the LOI from Red White & Bloom!
George Sadler: Thanks! The deal isn't done yet but we're looking at a sixty-five-million-dollar deal. Cody and I will be staying on as officers to oversee growth as we expand into new markets.
Aaron: That's great news! I hope it all works out well for you and best of luck closing the deal. Now on to the interview questions we had planned. So first off, how did you get involved at House of Platinum?
George: My son Cody and I wanted to do extraction and have a vape company. Five or six years ago we climbed on a plane to China to speak with manufacturers. We started off with extraction equipment in a small room with a table top machine. After a time, we took year and a half off to get our licensing and do our buildout. We opened up again two years ago in June. At the time, China was the main resource for packaging, and everything really. We got hardware from another company and had our Chinese partners rework the hardware to address some of the issues we had. Cody and I spent a week in Shenzhen where we met with our Chinese partners. They first did cartridges, packaging and batteries.
Aaron: Thanks for that, George. The next questions will focus on product development and manufacturing. What is your decision process for starting a new product?
George: In the beginning, Cody and I would both be a part of new product development from beginning to end. Cody has taken lead now on the beginning phases so our new product development really starts with him. We collectively come up with the concept. Cody does the market research. The concept then goes to our design team for visuals and to do the artwork- this usually takes some time. After we are satisfied with the branding, we start the manufacturing process. We do everything start to finish and can go from design to package in less than two weeks. The only thing we still manufacture in China is hardware these days, so cartridges and batteries.
Aaron: Are you personally involved in manufacturing? Tell me about your process
George: Cody and I are both involved in manufacturing. In California, we have about a hundred employees at our facility. In Michigan we have another hundred, and Oklahoma has about thirty. In Michigan, we do carts only right now and are getting ready to launch chocolates and gummies. Oklahoma is also getting ready to do edibles and gummies.
Aaron: What is your process for developing new products?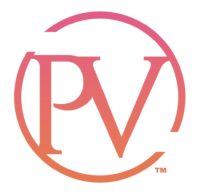 George: In manufacturing, when we start a new line of edibles, we'll first do a full test batch of products before committing to full-scale manufacturing. We start small at first then scale into larger batches. If everything looks good, we'll decide whether or not to invest in larger equipment.
Aaron: Are you developing new products internally?
George: Our California and Michigan production is done 100% in-house. In Oklahoma we have a licensing deal with a manufacturing partner.
Aaron: Do you ever bring in external product development consultants?
George: No. We do all of our product development internally.
Aaron: In product development or manufacturing, what does being stuck look like for you?
George: That depends on what phase of the process we're talking about. One challenge is getting the recipe dialed and then figuring out how to move into large scale. Take chocolate for example: going from a one spout pour on chocolate to a three-spout pour. That process can take a while to figure out. Any time you are trying to move forward in your manufacturing process, if there isn't existing equipment available you may need to purchase it. There isn't a lot of information out there to gauge on the cannabis side what is relevant.
Aaron: How about source materials for your products?
George: We pride ourselves on doing a deep dive on all of our suppliers.  That includes packaging, chocolate, sugar, and flower.  The advantage of longevity in this industry, we have keen radar on those doing premium work.

Aaron: What's the most frustrating thing you are going through with the business?

George: I think a majority of people would agree that there's lack of understanding of what's happening with licensing. Legacy market products and unlicensed stores are frustrating. Inconsistency on testing is also frustrating. The states aren't really doing anything to correct inconsistent testing. But banking is the number one industry pain point. We have a handle on the rest. Banking we don't have any help.
Aaron: Feel free to answer the next question however you like. Imagine you could have someone come in and wave a magic wand to solve your problems. What does your magic helper look like?
George: Hah! Not sure what a magic helper would look like. Distribution is our biggest headache. Distribution is a different animal that is outside cannabis product development. We do all of our distribution in-house and it can be a pain.
Aaron: Now for my final question: What are you following in the market and what do you want to learn about?
George: We're semi-new in the CBD space. Anything up and coming is something we are looking at. We're focused on going big and multi-state. Arizona is the next state we are looking at. Nevada is after that. The partnership with Red White and Bloom is going to grow the brand into other states with them. Growth continues in that direction. Recently we've been going back to cultivation and doing cultivation deals. We started as cultivators and a lot has changed in the past several years. We are trying to pick up new knowledge.
Aaron: Well, thanks for that George, this is all awesome feedback for the industry. That concludes the interview! Thanks so much for your time and congrats again on your recent announcement with Red White & Bloom.
George: Thanks.