No matter what type of packaging you select for your cannabis product, it needs to be dependable. Packaging is not only the first impression of your company to consumers; it must securely contain and protect the product inside. No one wants to purchase products inside packaging that looks dirty or isn't sealed properly – it is imperative that packaging looks clean and safe to consumers. How does your cannabis packaging stack up? Is it sealed properly? Is it clean and defect-free? Does it conform to the ever-changing regulations?
Using plastic bottles and closures is a great way to secure your cannabis product and showcase your brand. Plastic cannabis packaging offers many different options: bottles can be produced using sustainable materials and come in many different shapes and capacities. Typical closures are child-resistant, lined or unlined, and with a text or pictorial top.
Because packaging performs so many functions for your cannabis business, it is important to realize that not all plastic bottles and closures are the same. High density polyethylene (HDPE), low density polyethylene (LDPE), polypropylene (PP) and polyethylene terephthalate (PET) bottles and closures are widely used for cannabis packaging. Keep in mind that bottle selection is only half of the equation. Equally important is selecting a closure that works with the bottle and has the right features you need.
So, how do you select the right plastic closure for your cannabis bottles? Your packaging manufacturer should be able to guide you towards the solution that's right for you. However, there are several key factors that will help you identify a superior packaging solution.
Closure Seal
Unevenly manufactured bottle tops can result in poor closure seals and an increased risk of product contamination. Choosing the incorrect lining material can lead to poor protection of your product or may not provide the proper tamper evidence required by regulatory agencies.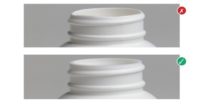 A bad seal can also jeopardize the freshness of your cannabis product. It can cause the flower to become excessively dry, resulting in overfilling to make up for weight loss. Situations like these can lead to higher product costs for your company.
Child-Resistant
What's more important than keeping cannabis out of the hands of children? Child-resistant (CR) packaging not only increases safety; it instills consumer trust in your products and your brand. A closure that doesn't fit the bottle can prevent the bottle and closure from working properly together, leading to possible accidents if the product is around children. CR closures are available in many different styles and functions – from traditional push-and-turn systems to snap caps and more.
Individual states are cracking down on child-resistant packaging certification for cannabis products. Although FDA approval is not currently required, it will be in the future. Be a leader in the cannabis industry and make preparations now to be compliant with future regulations.
Senior-Friendly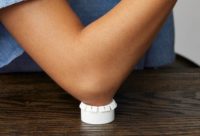 Closures can be child-resistant and at the same time be senior-friendly. Select closures that enable use by individuals who may have problems opening traditional capping systems. Innovative companies are designing closure systems that can be both safe for children as well as easy-to-open for those who have difficulty using their hands.
Compatible Bottles
Be sure that the closure you select works correctly with your chosen bottle. Can your packaging partner manufacture and supply closures that guarantee complete functionality with the bottle to protect your product? Closures produced by the same manufacturer as the bottles will ease your mind that the closure and bottle function correctly together. A one-stop-shop approach will also save you time and money.
Country of Origin
Is the packaging you use manufactured in the United States? Plastic bottles and closures manufactured overseas may have impurities in the resin or colorant that could leach or bleed into your cannabis products. They may not have documentation of origin or comply with FDA regulations. Your cannabis packaging partner should be able to provide this documentation so you can rest assured that your bottles and closures are manufactured under strict guidelines for the safety of your consumers and that your product won't be affected. In today's emerging cannabis market, there are stringent regulations on all types of cannabis packaging. If you use packaging that does not conform to regulations, you are putting your company at risk for product recalls, decreased sales due to low consumer confidence and other undesirable risks.
Selecting poor closures and bottles for your cannabis packaging can have long-term consequences. Not only will your brand be diminished, but your profitability will be reduced as well. Understanding how to identify the characteristics of quality plastic packaging that can help you avoid declining consumer confidence and lost sales. Work with a plastic packaging manufacturer that understands how important perfect quality is to your business.