The cannabis industry is growing fast as more states implement legislation to legalize cannabis in different ways. If you're trying to break in or keep your place in this new market, it can be difficult to understand and comply with ever-changing government regulations as you try and scale your business.
Cannabis businesses need to comply with a range of new local, state and federal regulations related to cannabis specifically, in addition to regulations already in place for the pharmaceutical and food industries to ensure their products are safe for public consumption. On top of that, there are the complexities of managing a supply chain, including growing, warehousing, transportation, food safety requirements, product labeling, business plans, marketing, selling and any other necessities that come with running a businesses.
This is a lot of new information when you're vying for your place in the cannabis industry. That's why some businesses are turning to consultants to help. Consultancy is a great and time-tested way to grow your businesses and keep a competitive edge. But just like every other industry, when you choose a consultant, there are specific things to look for and avoid.each party will have work to do in order to communicate clearly, define responsibilities and execute on a plan.
Understand the Role of Consultants
The expertise of  cannabis consultants can vary widely. Usually there's no "one stop shop" for everything you need to run your business, meaning consultants often specialize in a specific area. Consultant expertise includes specialties such as cultivation, manufacturing, food safety, dispensary, transportation, legal, accountants, human resources and more, all within different regulatory compliance wrappers.
It's important to remember that consultants are usually not responsible for setting goals for you, but the right consultant can help you refine, meet and even exceed your goals. However, each party will have work to do in order to communicate clearly, define responsibilities and execute on a plan.
Focus on Your Specific Needs
Identifying your specific needs and understanding what success looks like for you is a critical step to take before contacting any consultant. This prep work helps you identify what kind of consulting you actually need and what you're willing to spend to get it. Some consultants can help you tackle more than one area, but most will specialize. In fact, choosing several specialized consultants (if you have many needs), may feel like it costs more up front, but it will likely save you frustration, headaches and money in the long run. Additionally, if a consultant claims they can do everything in several areas of expertise, they may be overpromising on what they can actually deliver to you as a customer.
Ask the Right Questions
When vetting a consultant, it's your job to ask probing questions. Don't hold back and don't be put off by vague answers. If a consultancy avoids questions or can't give clear answers, they may be overpromising or being less than honest about their skillset. Here are some general areas of discussion to help you get started when interviewing consultants: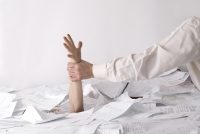 The consultant's relevant experience.
Past or current client references.
Detailed discussion of your specific needs as a business.
How much time can the consultant dedicate to you as a client.
Detailed outline of the consultation plan, including a clear timeline.
Responsibilities of each party, deliverables and what success looks like for customer sign off.
Certifications and credentials if relevant to your consultation needs (e.g. legal, accounting, regulatory).
What is and is not included with their quoted fee, and what you may be charged for as an "add on" to your contract.
Any possible conflicts of interest, including how consultants separate work for clients who are competitors.
Avoid Red Flags
As with any burgeoning market, there will be consultants who get into the cannabis space that are more interested in making money than helping you as an individual client as businesses work to legitimize the industry as a whole. Doing your research and asking for referrals helps, but there are also red flags to look for. Some of these red flags may pop up due to inexperience and some may be a sign of bad actors in the consultant market.
Asking for equity as payment.
Refusing to provide references.
Avoiding questions or giving unclear answers.
Unwilling to track time and itemize costs on bills.
Overpromising AKA "this sounds too good to be true."
Dominating the process instead of treating you like a partner.
Build a Strong Relationship
To get the most out of a consultancy experience, it's important for both parties to work at building a strong business relationship. You know you're hitting the sweet spot in business relationships when you have well-oiled communication and feedback loops, including honesty around expectations and frustrations from both parties. A great consultant wants feedback so they can improve their process, therefore they will actively listen to and address your concerns. Additionally, it's important for you as a client to also be open to feedback and ready to make changes to your process to get the best return on your investment.