ImEPIK is a research-based online training company that is known for digital safety training in the food industry, offering courses on things like preventive controls. The company announced last week that they are launching their first class dedicated to the cannabis industry.
The two-part Cannabis Edibles Safety Course is designed to help edibles manufacturers put the quality and safety of their products above all. Part I, "GMPs and the Pyramid of Edible Safety" is now live and includes three modules covering cannabis edibles production under a food industry framework. The course gets into prerequisite programs, the principles of hazard analysis and provides an intro to the company's "Pyramid of Edible Safety."
The course is intended for employees that are new to the production of cannabis-infused products, those who are on the front lines of a production facility, or for those who might need a refresher on the basics.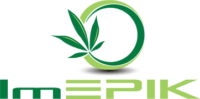 "Part I of the Cannabis Edibles Safety Course prepares cannabis employees to support the sanitation, production and QA managers and the facility's compliance with regulatory and safety goals," says Kathryn Birmingham, Ph.D. ImEPIK's chief operating officer. "The course reflects not only the 'tried and true' practices from the food industry, but the nuances of cannabis edibles production are also accounted for in ImEPIK's course." Birmingham says the course is designed for employees who work at both large and small facilities.
"ImEPIK has a reputation for providing engaging food safety training that gives production employees the technical knowledge they need to make safe products," says Jill Droge, ImEPIK's chief creative and business development officer. "It's more difficult than ever to make time for training, yet it is one of the most impactful things that manufacturers can do to ensure that their products are safe and will be well received by the market."
Part II is expected to launch in early November and is designed for supervisors and managers.  Keep an eye on imepikcannabissafety.com for the latest course releases.