Last week, the Oregon Health Authority (OHA) published a bulletin, outlining new temporary testing requirements effective immediately until May 30th of next year. The changes to the rules come in the wake of product shortages, higher prices and even some claims of cultivators reverting back to the black market to stay afloat.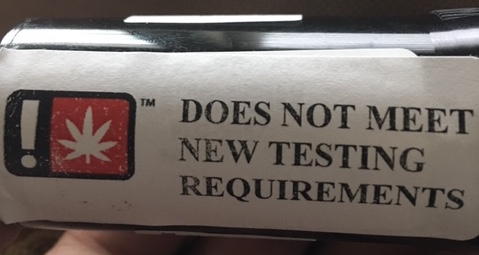 According to the bulletin, these temporary regulations are meant to still protect public health and safety, but are "aimed at lowering the testing burden for producers and processors based on concerns and input from the marijuana industry." The temporary rules, applying to both medical and retail products, are a Band-Aid fix while the OHA works on a permanent solution to the testing backlog.
Here are some key takeaways from the rule changes:
Labeling
THC and CBD amounts on the label must be the value calculated by a laboratory, plus or minus 5%.
Batch testing
A harvest lot can include more than one strain.
Cannabis harvested within a 48-hour period, using the same growing and curing processes can be included in one harvest lot.
Edibles processors can include up to 1000 units of product in a batch for testing.
The size of a process lot submitted for testing for concentrates, extracts or other non-edible products will be the maximum size for future sampling and testing.

Oregon Marijuana Universal Symbol for Printing
Sampling
Different batches of the same strain can be combined for testing potency.
Samples can be combined from a number of batches in a harvest lot for pesticide testing if the weight of all the batches doesn't exceed ten pounds. This also means that if that combined sample fails a pesticide test, all of the batches fail the test and need to be disposed.
Solvent testing
Butanol, Propanol and Ethanol are no longer on the solvent list.
Potency testing
The maximum concentration limit for THC and CBD testing can have up to a 5% variance.
Control Study
Process validation is replaced by one control study.
After OHA has certified a control study, it is valid for a year unless there is an SOP or ingredient change.
During the control study, sample increments are tested separately for homogeneity across batches, but when the control study is certified, sample increments can be combined.
Failing a test
Test reports must clearly show if a test fails or passes.
Producers can request a reanalysis after a failed test no later than a week after receiving failed test results and that reanalysis must happen within 30 days.
The office of Gov. Kate Brown along with the OHA, Oregon Department of Agriculture (ODA) and Oregon Liquor Control Commission (OLCC) issued a letter in late November, serving as a reminder of the regulations regarding pesticide use and testing. It says in bold that it is illegal to use any pesticide not on the ODA's cannabis and pesticide guide list. The letter states that failed pesticide tests are referred to ODA for investigation, which means producers that fail those tests could face punitive measures such as fines.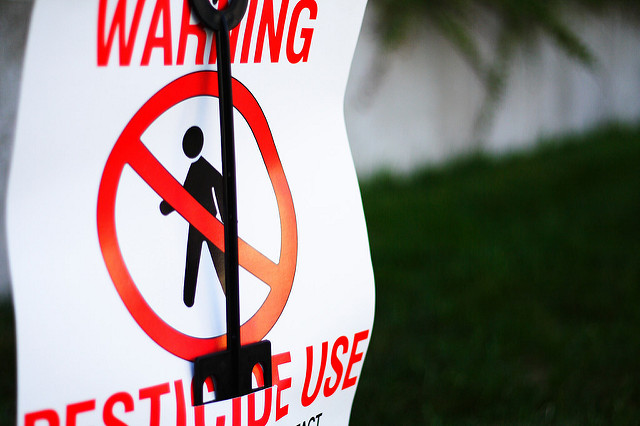 The letter also clarifies a major part of the pesticide rules involving the action level, or the measured amount of pesticides in a product that the OHA deems potentially dangerous. "Despite cannabis producers receiving test results below OHA pesticide action levels for cannabis (set in OHA rule), producers may still be in violation of the Oregon Pesticide Control Act if any levels of illegal pesticides are detected." This is crucial information for producers who might have phased out use of pesticides in the past or might have began operations in a facility where pesticides were used previously. A laboratory detecting even a trace amount in the parts-per-billion range of banned pesticides, like Myclobutanil, would mean the producer is in violation of the Pesticide Control Act and could face thousands of dollars in fines. The approved pesticides on the list are generally intended for food products, exempt from a tolerance and are considered low risk.
As regulators work to accredit more laboratories and flesh out issues with the industry, Oregon's cannabis market enters a period of marked uncertainty.