In a press release sent out this month, bioMérieux announced they have received the very first approvals in cannabis and hemp for AOAC Research Institute Performance Testing Methods (PTM). AOAC approved method validation for the detection of Salmonella and STEC (Shiga toxin-producing E. coli) in cannabis flower utilizing bioMérieux GENE- UP® SLM2 (PTM 121802) and EHEC (PTM 121806) assays.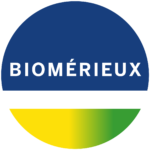 According to the press release, these validations are the first of their kind in the cannabis and hemp industries. The AOAC-validated testing methods are approved for 1-gram and 10-gram samples.
Dr. Stan Bailey, senior director of scientific affairs at bioMérieux, says these approvals demonstrate the company's commitment to innovative and validated science in the cannabis and hemp industries. "We are especially proud that the GENE-UP SLM2 and EHEC are the first two AOAC approvals in the United States for cannabis and hemp," says Dr. Bailey. "This is increasingly important with now over half the population of the US living in states that have approved cannabis for recreational use and most states approving cannabis for medical use."

The AOAC PTM designations are recognized by the US Department of Agriculture, the Food and Drug Administration, and global regulatory agencies. The validation guidance builds on AOAC's Cannabis Analytical Science Program (CASP).
bioMérieux is a French in vitro diagnostics company that serves the global testing market. They provide diagnostic solutions such as systems, reagents, software and services.