Federal regulations have made compliant credit processing in the cannabis industry difficult to achieve. As a result, most cannabis retailers operate a cash-only model, limiting their ability to upsell customers and placing a burden on customers who might rather use credit. While some dispensaries offer debit, credit or cashless ATM transactions, regulators and payment processors have recently been cracking down on these offerings as they are often non-compliant with regulations and policies.
KindTap Technologies, LLC operates a financial technology platform that offers credit and loyalty-enabled payment solutions for highly regulated industries typically driven by cash and ATM-based transactions. KindTap offers payment processing and related consumer applications for e-commerce and brick-and-mortar retailers. Founded in 2019, the company is backed by KreditForce LLC plus several strategic investors, with debt capital provided by U.S.-based institutions.
We interviewed Cathy Corby Iannuzzelli, co-founder and chief payments officer at KindTap Technologies. Cathy co-founded KindTap after a career in the banking and payments industries where she launched multiple financial and credit products.
Aaron Green: Cathy, thanks for taking the time today. How did you get involved in the cannabis industry?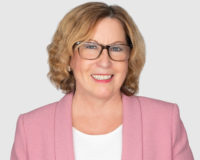 Cathy Corby Iannuzzelli: I've been in the payments industry for a long time. I was doing some consulting a few years ago for a client in Colorado and that gave me exposure to the issues in cannabis like the fact that you couldn't have real payments in cannabis. Then, a close family member with health issues turned to medical cannabis when nothing else seemed to work. I was amazed by the difference it made in her life. At that point, I put those two things together and I said, I need to focus on helping this industry get a real cannabis payments solution because I thought it was ridiculous that you had an industry of this size and importance that had been abandoned by the payments industry.
Aaron Green: Can you highlight some of your background prior to entering cannabis?
Corby Iannuzzelli: Throughout my career, I've been a banker, I've been a payment processing executive and I've been a consultant. So, I've kind of done it all in the payments and financial services space.
Aaron Green: Why is it that most dispensaries only take cash?
Corby Iannuzzelli: In the US, even though cannabis is legal in many states, it's still illegal federally. There are big banks and card networks like Visa, MasterCard, etc., who are national, even global companies and frankly, the executives of those companies don't want to end up in jail for violating national laws. So, they have put cannabis dispensaries on what's called a "prohibited merchants" list. This means you cannot accept Visa, MasterCard, Discover, American Express, or similar payments as a cannabis business and so it's forcing the industry to a cash-based solution.
About the only thing you're seeing that's not cash in dispensaries are ATMs. But if you think about it, ATMs are machines where the consumer goes and pulls cash out and pays upwards of $5 or more in fees for doing that. They then hand that cash back to the dispensary who then has the costs of having to deal with that cash. The industry is just stuck in a cash-based business until federal legislation changes.
Aaron Green: I've been to some dispensaries where they accept credit cards or debit cards. What is going on there?
Corby Iannuzzelli: I've heard reports of consumers who've been able to use a credit card or a debit card in a dispensary. Sometimes the processor who sold that solution to the dispensary says, "Oh, it's compliant, I guarantee you it's compliant." But if you dig in, that's not the case. And eventually, Visa or MasterCard figures it out and shuts it down. In some cases, it's outright fraud where the processor who sold the payment terminal to the dispensary is misrepresenting it as say a doctor's office rather than a dispensary. There's no merchant category code in the payment networks that says this is for processing dispensary payments, so they pretend it's something else until they get shut down.
When they do get shut down, I've heard of cases in Las Vegas where it was basically 100% Visa or MasterCard one day and 100% cash the next day. It completely disrupted the whole business. It's not just the retail store, but the inventories and everything else throughout the business.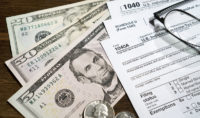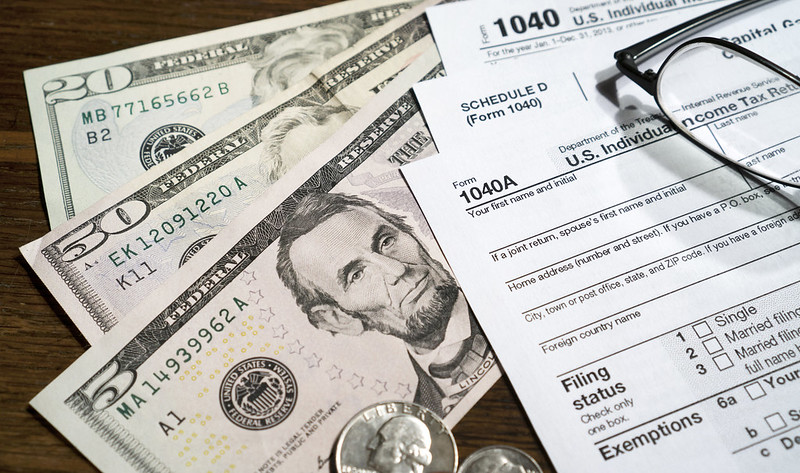 There have also been some cases where you'll see something called a cashless ATM. In a store, they call it a debit card transaction. It's really a cashless ATM where the consumer is making what looks to the ATM network like a cash withdrawal in $10 or $20 increments, but the consumer is getting a receipt instead of cash, and they're turning around and handing that receipt back to the dispensary who then makes a change because the cashless ATM only dispensed in $10 or $20 increments.
Now ATM networks are looking at these cashless ATM transactions to see if they are compliant. Do consumers know the fees that they're paying? Are these transactions coming in and looking to the network like real cash when it's not? Cashless ATM transactions are probably the most common thing you see, but that's being called into question after the Eaze incident where a large company was misrepresenting its terminals. The federal government stepped in and called it bank fraud and the individuals behind it, the executives, are in jail. Since then, the networks are looking at this and saying, what about these cashless ATMs? Are those transactions within our rules, or is there something funny going on here?
Aaron Green: So, to summarize here: you've got federal regulations at the national level that says that cannabis banking is not allowed so major institutions are not offering it. Yet you found a way through the regulations and compliance issues. I'm curious can you pull back the curtains a little bit and tell us how you came up with a solutionhere?
Corby Iannuzzelli: Well, we came up with the solution by stubbornly refusing to believe that cannabis payment processing could not be done in a compliant manner. We just said, "there is a compliant way to do this, let's figure it out." We took the same components that are out there for the financial services and payments industry and reassembled them in such a way that we do not violate any rules. We do not use any of the Visa, MasterCard, Discover or Amex rails, we built our own network. We have direct contracts with the merchants and direct contracts with the consumers. We control everything and all the funds flow through regulated financial institutions. So, we designed something that looks and acts to consumers and retailers the way Visa and MasterCard look and act when a consumer goes to make a purchase, but they run on a separate set of payment rails and in compliance with banking regulations and state regulations. When you're looking at the problem from a different perspective, sometimes you can come up with a better answer.
Green: On the consumer side, what does that user experience look like?

Corby Iannuzzelli: Our product is completely digital. The consumer experience starts with integration at the online checkout. When it's an e-commerce shopping cart and somebody is placing an order, they will see a button called "Pay with KindTap." The first time they click that button they're automatically brought to our integrated web app where they do a quick and easy application for our digital revolving line of credit product. If approved, they instantly go back to the checkout screen and their first purchase will just happen immediately, with flexible payment options over time. If the consumer decides they don't want our KindTap credit and would rather have a pay now-product where we pull the funds from their bank account, then the consumer can do so. So, there is no physical card per se, it's integrated like PayPal or Affirm at the point of checkout online. For the consumers who use KindTap credit, there is a mobile app where they can see their transactions, view statements, pay their bills, etc.
Additionally, there is a loyalty program for all purchases – KindTap credit or through the consumer's bank, because we feel very strongly that a lot of the reasons consumers choose to pay with one card over another is the points and the rewards that they get. So, we're providing loyalty rewards with KindTap so that consumers can get rewarded for that spending with KindTap and it's better for the retailers.
Green: On the retailer side, what does that experience look like and what is your business model?
Corby Iannuzzelli: We are not going store by store doing integrations, rather, we're integrating with various software, delivery and e-commerce providers. That gives us broad reach and ability to expand rapidly in various state markets where cannabis is legal. Once a merchant says "yes, I want to be a member of the KindTap Merchant Network," then we work to get them set up on our platform in a matter of days. The merchants receive continuous support from our success team, marketing co-investment and a depth of analytics reporting. We made the entire process and ongoing operations streamlined and frictionless for both merchants and consumers.
Aaron Green: What are the benefits of moving from cash to credit type of payments?
Corby Iannuzzelli: On the retail side, there are the obvious benefits of not having all the security, safety and theft issues associated with operating a physical cash business. Consumers very often don't carry cash anymore, except when they're making a cannabis purchase. There are a lot of hidden costs to retailers because payments are not just about moving money from the consumer to the business.
"I really am optimistic that with so many scientific breakthroughs we've had that we're going to be able to figure this out."Payment options – or lack thereof – can shape where people shop, how much they spend and what they buy. It's a proven science how consumers make impulse purchases. If you're a cash-based business in cannabis, and you're trying to get somebody to make an impulse purchase, and they walked in with $100, then you can't get them to spend more than $100, no matter how creative your marketing is! The consumer is limited by how much cash they have in their bank account or in their pocket at that point in time. So, it's really about the upsell that comes with the bigger basket sizes that retailers experience when you move from a cash-based business to credit and suddenly, the merchant doesn't have to deal with long lines of consumers on payday when the store was beyond slow two days before. Now the consumer can spread purchases with the thinking, "I'd rather not be the one standing in that line on payday. I'm going to go Wednesday [instead of Friday] because I have KindTap credit so I can budget and manage my cash flow throughout the month rather than around my paydays."
So, we think that the lack of an efficient and effective payment system for cannabis is holding back sales. We all focus on how much the industry is growing. KindTap thinks about how much faster it could be growing if it was supported by a decent payment system.
Aaron Green: What are some other cash-only markets you are looking at?
Corby Iannuzzelli: We are laser-focused on the cannabis ecosystem and bringing a compliant credit and loyalty-based digital payments solution to cannabis merchants and customers and rewarding those stakeholders for accepting/using KindTap. Additionally, we are planning to extend the KindTap Merchant Network so that consumers can use/earn our loyalty points with other goods and services they're purchasing that are adjacent to cannabis or that are important to the cannabis consumer. That's the direction we're going.
Aaron Green: Today people can receive gas points for spending with their credit card. Now with KindTap, you can spend to get cannabis points?
Corby Iannuzzelli: That's exactly right.
Aaron Green: What in either cannabis or your personal life are you most interested in learning about?
Corby Iannuzzelli: Personally, I am most interested in seeing breakthrough technologies in climate change. We're going to need to correct this situation and I'm reading about collecting carbon dioxide from the air and burying it in the earth and things like that. I really am optimistic that with so many scientific breakthroughs we've had that we're going to be able to figure this out. Certainly, it's going to take a lot of smart people and a lot of investment, but I really look forward to watching them do their stuff and hopefully taking us out of this nightmare situation that we're heading into if we don't make some changes.
Aaron Green: Thanks Cathy, that concludes the interview.
Corby Iannuzzelli: All right, thanks Aaron!