Ladyjane Branding and Wolfe Research & Consulting are leading an ambitious study to explore and document the experiences of women working in the cannabis market. Women in Cannabis: A Living History officially kicks off on December 10th at the National Women of Cannabis Conference.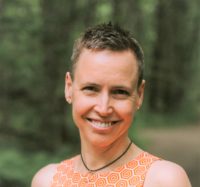 Jennifer Whetzel, founder of Ladyjane Branding, says this is an opportunity for women to tell their stories about their experience working in the cannabis industry. Women can participate in the study by going to womenincannabis.study and sign up to take the survey. You can also sign up to be a sponsor or partner of the study at that website. Sponsors will get access to content like press releases and the opportunity to incorporate the study's findings in their messaging. We invite our readers to participate, sponsor, partner, share and encourage friends to take the survey.
With beta testing starting the week of November 18th, we caught up with Jennifer Whetzel to talk about why she decided to start this project, what they expect to learn from it and what the future may hold for professional women in the cannabis industry.
Cannabis Industry Journal: Can you tell us a bit about your background and how you came into the cannabis industry? 
Jennifer Whetzel: My entrance into the cannabis industry was certainly a culmination of my personal experience and professional journey.
After moving to Maine, I became a medical user to ease symptoms of an immune and an auto-immune disorder. When I sought out treatment for PTSD, I found that a combination of cannabis, therapy, meditation and brain retraining was the most helpful and healthy solution.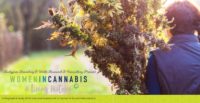 This course of treatment for PTSD was life-changing as it allowed me to resolve symptoms from all of my medical issues, and I wanted to find a way to give back to the community that supported me. I had been working in marketing for over 25 years and realized I had quite the diverse professional background. My experience included retail merchandising and operations, public relations on a military base, research design and strategy for ad agencies, new product development and launch for animal health companies, and experiential marketing strategy and design. I've been lucky enough to work with small companies and Fortune 500's which has led to finding solutions in unexpected places.
When pairing my knowledge and skills with the cannabis community, I realized I could make an impact by advising new entrepreneurs who needed help making their brands stand out. That's how Ladyjane Branding was born.
CIJ: Can you give us an overview of the Women in Cannabis Study?
Jennifer: The Women in Cannabis study aims to understand how women are faring in the cannabis industry and whether we are doing enough to support women, their careers and their professional goals. It's well documented that women in corporate America do not have the same opportunities for career advancement as men, holding fewer executive or board positions, having fewer opportunities for mentorship, sponsorship and career progression.
The study is comprehensive, with more than 80 quantitative questions along with qualitative telephone and video interviews of female-identifying professionals working in the cannabis industry – whether they are involved with cannabis, CBD or hemp. Through monthly infographics, video summaries, quarterly in-depth themed reports and a comprehensive year-end report, we will be telling the stories of women's professional experiences in cannabis with the goal of transforming the industry into one where women can succeed and thrive.
Painting a picture of the women in cannabis, and understanding them as a group, we look at demographics to explore their diversity and reveal whether personality differences may affect their experiences, as well as experience with stigmas regarding cannabis use and working in the industry.
To understand professional trajectories and roadblocks on a path to success, we dive into work history, reasons for entering the cannabis space and the barriers they have faced on their journey. We explore opportunities for mentorship, support and leadership, the types of harassment, discrimination and disrespect they've experienced and how that may have impeded their careers.
We'd like to understand how (or whether) women find balance in their personal and professional lives, what sacrifices they've had to make for a career in cannabis, as well as best practices for women to foster success.
CIJ: Why did you decide to take on this endeavor and lead the work on this study? 
Jennifer: While there are numerous studies looking at how women fare in corporate America, we found that there's a lack of a recent and comprehensive deep dive into this topic specifically for cannabis. As an emerging industry, we have a unique opportunity to make valuable recommendations to potentially increase inclusivity for women in this early stage of industry culture before it becomes too entrenched. Our goal is to ensure we have the hard numbers to document a baseline now, then follow-up over time to understand how the industry changes.
By surveying and speaking to women in the industry, and understanding where strengths and weaknesses in the industry lie, we can make recommendations to improve the lived experience for women working in this industry.
The only way to make improvements to a system is to understand it.
CIJ: How do you think we can create a more inclusive industry?
Jennifer: I think it begins with an understanding of where we are starting – we don't know what we don't know. Being in the cannabis industry, we often hear the argument that anecdotes are not data. Just like we need the scientific data to prove efficacy for medicine, we need the data that shows the hard numbers about diversity and inclusion, the stigma and shame of cannabis use or working in this industry, about sexual harassment, disrespect and bullying.
This study is about generating information and creating knowledge on this issue so we can determine the education, policies, procedures and actionable recommendations that can help make the industry a welcoming space for everyone.
One of the best ways to create a more inclusive industry is through education.
CIJ: What hurdles do women face in the cannabis industry? How is that different from other, more established industries?
Jennifer: As we review research results from more established industries, it seems clear that women face similar hurdles in cannabis. Various studies have shown that working women are faced with unequal pay, fewer opportunities for mentorship or sponsorship, as well as discrimination and disrespect. The issues for female entrepreneurs are even greater as women are significantly less likely to receive venture capital funding, which certainly speaks to experience in the cannabis industry.
Because there's little data specifically focused on the cannabis industry, we are just guessing. This study will provide us those answers.
CIJ: Looking ahead, how do you think women will fare in the evolution of the cannabis market?
Jennifer: I'd like to think that if we are all purposeful and intentional about creating an equitable, inclusive, and representational industry, that women will fare significantly better than they have in other industries typically dominated by men. If that can happen, everyone will feel welcome and respected, and it will no longer be surprising news when a woman is promoted to CEO or becomes a successful founder.