Editor's Note: Part 3 will be an interview with Liz Conway, Regional President of Florida at Parallel. In part 4 we'll sit down with Stephanie Gorecki, vice president of product development at Cresco Labs. 
---
Cannabis infused products manufacturing is quickly becoming a massive new market. With companies producing everything from gummies to lotions, there is a lot of room for growth as consumer data is showing a larger shift away from smokable products to ingestible or infused products.
This is the second article in a series where we interview leaders in the national infused products market. You can find the first piece here. In this second piece, we talk with Mike Hennesy, vice president of innovation at Wana Brands. Mike started with Wana in 2014 after moving to Colorado and leveraged his science background to transition into product development and innovation where he has helped develop one of the best-known brands in Colorado.
Next week, we'll sit down with Liz Conway, Regional President of Florida at Parallel. Stay tuned for more!
Aaron Green: Thank you for taking the time today. Just to start off, can you walk me through how you got involved at Wana Brands?
Mike Hennesy: Thanks Aaron. I got involved in the cannabis industry pretty intentionally. After graduating college in 2012, I was determined to get involved. I moved to Colorado from the east coast. I'm originally from Virginia. I moved out here in 2013 and started with Wana in 2014.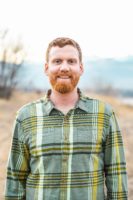 I got involved in the sales side of the business originally – as the company was just starting to emerge into the legal recreational market – and oversaw growth here at Wana during significant changes in the industry. Over time, my role transitioned into innovation and R&D where I am leaning on my background in science.
I now lead new product development and education as Vice President of Innovation, and I'm also completing a master's degree in cannabis science and therapeutics.
Aaron: So, what does innovation mean to you?
Mike: Innovation for the cannabis industry is pretty unique and interesting. We are just beginning to unpack the pharmacopeia of the cannabis plant as well as starting to understand our own bodies endocannabinoid system.
Innovation spans from genetics of plants and how they are grown to how you deliver cannabinoids to the body and what different ratios and blends of cannabinoids and terpenes you are actually putting in there. So, innovation is not a one size fits all category for cannabis.
Aaron: Sounds like an interesting role! At Wana Brands, and in your role in innovation, how do you think about differentiating in the market with your products?
Mike: I would describe the way we perceive differentiation as going beyond simple developments, such as product forms or new flavors. We see the future of product development trending towards what active ingredients and in what ratios we are putting into products. For example, what kinds of cannabinoids and terpenes are we using? What kinds of drug delivery systems might we be harnessing? How do we put all of these ingredients and technologies into a product to make it more effective?
A simple way to think about all of this is: how is our product going to work better for the consumer? Because that is really the key here. Tasting great is important, but we are delivering a product that provides an experience. We want to continue to make a better experience and a better way for customers to enhance their life.
Aaron: I think that leads nicely into our next question, which is, when you're thinking about creating a new product for the consumer, what's your process for creating a new product?
Mike: We have a very full pipeline of new products, and many of these ideas come from networking and speaking with innovators and following the research and science for inspiration and direction. We take this information and start brainstorming as a team. We have a decade of experience in the cannabis space that provides us with a unique lens on how we apply new research to our product development.
From there, we build a product development pipeline of potential ideas and start to prioritize, looking at the feasibility of each of these ideas and their market readiness. Sometimes we have a great idea for a product, but a lack of consumer knowledge may mean we don't move forward with launching.
Aaron: Can you expand a bit on what you mean by education and how you guys think about education to the end consumer?
Mike: Since product innovation must move with consumer knowledge and cannabis is so new, education is critical. We have a very robust education platform with topics that range from cannabis 101 to the endocannabinoid system, to lessons on terpenes and CBD, as well as trainings on our products themselves. We have both bud tender-facing and consumer-facing trainings. The consumer trainings are on our website, and bud tender trainings are hosted through dispensaries.
Aaron: Is that training electronic training or written material?
Mike: Both, but the primary platform is online in the form of interactive training courses. We also have printed flip book training material in dispensaries and offer in-person presentations, but with the pandemic, we've been heavily leaning on the online training content.
Aaron: Alright. So, we're going to take a different direction here on questions. From your perspective, at the innovation level, can you walk me through your experience with your most recent product launch?
Mike: Most recently, we launched the line of Wana Quick Fast-Acting Gummies. I am extremely excited and proud of this line. They have absolutely exploded in popularity!
The idea for these products started a few years ago as we were learning cannabinoids are not very bioavailable. This means most of the cannabinoids that you consume from an edible do not end up in the bloodstream. Edibles also have a delayed onset and undergo a conversion of THC in the liver, called first pass metabolism, that gives a heavier sedating high. This slow onset and difference in effects with edibles can be a turn off for some consumers, leading us to the idea of developing a fast acting gummie that works differently.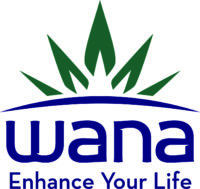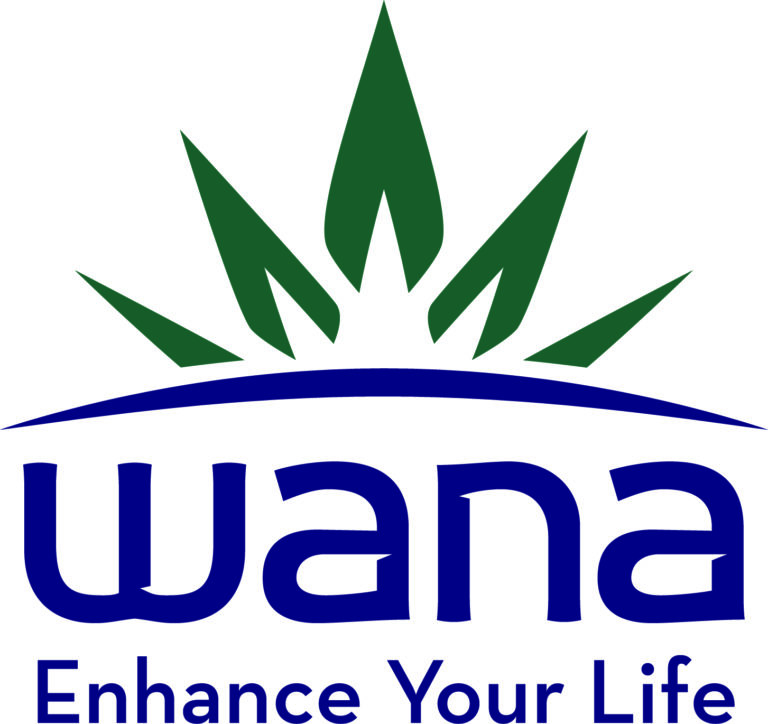 It was about two years of research looking at technologies developed by pharma and nutraceutical companies to improve bioavailability and bypass first pass metabolism. We started looking into nano-emulsions and encapsulation of cannabinoids that help with bioavailability and reduce the onset time. These technologies envelop the cannabinoids like a disguise that tricks the body into absorbing the oily compounds more easily. The encapsulation bypasses the liver and is absorbed into the bloodstream quickly, so their effect starts within five to fifteen minutes. Since they are not processed in the liver, they deliver delta-9 THC instead of 11-hydroxy-THC, giving an effect I describe as a "smoker's high."
We trialed and tweaked many technologies before we landed on one that is truly effective and worked with our line of gummies. With this revolutionary technology inside, we then crafted delicious flavors and a new triangular shape to differentiate them from our classic gummies. Because they take effect so quickly and only last about three hours, we thought the Quick Fast-Acting Gummies were the perfect product to use during happy hour. So, we have Happy Hour inspired flavors like Pina Colada, Strawberry Margarita and Peach Bellini.
We launched in March, and already right now, these SKUs in Colorado are #4, #7 and #11 out of all edibles sold in Colorado. And overall, Wana produces eight out of the ten top SKUs in Colorado. That's according to BDSA, so a pretty impressive achievement!
Aaron: Okay, great, I'd say so! The next question here goes deeper in the supply chain. How do you go about sourcing for the ingredients?
Mike: I am going to start with the cannabis side of things. As I mentioned earlier, cannabis is unique. It is not just one ingredient. It's many different compounds like the cannabinoids THC, CBD and others, but also terpenes and other beneficial compounds. To make the most effective edibles we partner with growers that care about their genetics, how they are growing, and how they are extracting to create high quality cannabis extracts.
We also understand terpenes are so important in the entourage effect, and that different terpene blends synergize with cannabinoids to produce different effects. Some can be energizing while others are more relaxing. Wana has innovated the terpenes we use by formulating proprietary blends of thirty terpenes or more that replicate indica, sativa and hybrid strains.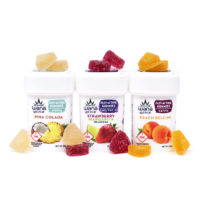 We did this by strain hunting the best cannabis in each class and analyzing the strains to understand their profiles. Then using organic, botanically derived terpenes, we build blends in the ratios they are found in the plant and reintroduce them into our edibles. This means Wana edibles match the terpenes that you will find in cannabis, unlike other products that just use distillates where the terpenes are degraded and lost in extraction. This also means we can replicate these blends with our partners in other states, so when you consume a Wana indica or sativa product you're going to have the same terpene blends and the same experience and feeling every time.
Beyond cannabis and terpenes, we are extremely selective in all of our ingredients. And in the near future we're implementing an optimized recipe that is all-natural, with no high-fructose corn syrup, as well as moving towards organic ingredient sourcing.
Aaron: Can you give me an example in your role of a challenge that you run into frequently?
Mike: I think that is the exciting thing about working in R&D and new products: there is always a new challenge. I guess I would say if you are not making mistakes, you are not really trying to push the envelope in product development.
We are working with plant matter, terpenes and encapsulation technologies, things that don't always taste good, and putting them all into edibles. That means we frequently run into the challenge of figuring out how to put the right ingredients for effect in a product, but still make it taste delicious. We are very selective in what ingredients we use and how we're introducing them to make sure the product still tastes good. We oftentimes come across a great technology—such as a terpene blend or a quick onset delivery system—that does the job, but is not optimal for a gummie recipe, such as the resulting consistency or taste."These developments are all heading in the direction of delivering consistent repeatable experiences for consumers, which is what I see as the future of cannabis."
Aaron: Would it be correct to say that formulation is a common thing you run up against in terms of challenges?
Mike: Yes, especially because a lot of the ingredients and technologies we are working with are new. There isn't a guidebook for how to incorporate encapsulated cannabinoids into a gummy, for example.
That's the novel aspect of a lot of this: how do you take a terpene blend that's designed to mimic the cannabis plant and put it in your gummies? What's the right way to introduce it so they're not degraded by heat? Formulating with cannabis is about problem solving, and is the backbone to what we do in R&D
Aaron: We're getting towards the end of the conversation here. And these questions are more geared towards you individually. So, what trends are you following in the industry right now?
Mike: I've got to have my eyes on a lot of things. That's how you innovate in this industry!
I would say No. 1 is still terpenes. We are already innovating there, but I think we're just scratching the surface of where we're going to go. I think terpenes are going to unlock a lot of potential in cannabis products in the future, and Wana is going to be innovating there, leading the pack.
Next is minor cannabinoids. Through decades of an illicit black-market, the genetics have skewed towards high THC strains, but the cannabis genome actually allows for many other cannabinoids to be formed. Through the right cultivation and breeding programs, we are going to see a lot more CBG, CBN, CBC, and even more rare cannabinoids like THCV and others.  These currently rare cannabinoids are going to be important for new product development as we learn more about their therapeutic effects.
Then there is continued innovation on delivery systems and bioavailability, functional ingredient blends and more natural products. These developments are all heading in the direction of delivering consistent repeatable experiences for consumers, which is what I see as the future of cannabis.
Aaron: Awesome. What are you interested in learning more about? This could be cannabis related or business related.
Mike: Well, fortunately, I am working on a master's degree right now and so I get to learn a lot every day. I am most curious to see where science takes us with the endocannabinoid system. It was pretty much unheard of until a few decades ago, and now we understand that it interacts with almost every other system in the body. It is like missing the elephant in the room when you are talking about human biology. The amount of information that we're going to unlock about how the ECS interacts and regulates our body is going to continue to revolutionize the industry There's a lot more to be understood around how different compounds interact with the ECS and affect us, and I think we are going to learn how we can use it to tailor other products for  outcomes such as sleep, pain, anxiety, energy and focus.
Aaron: Just a clarification there. What are you working on for your master's?
Mike: I'm getting a Master's in Medical Cannabis Science and Therapeutics from the School of Pharmacy at the University of Maryland. It is the very first master's level program of its kind, and is taught by doctors and pharmacists, so we discuss cannabis as a drug and how it effects the brain and the body. It has been really exciting and I'm looking forward to continuing learning more about this amazing plant!
Aaron: Okay, that concludes our interview!