Dr. Linda Klumpers has a Ph.D. in clinical pharmacology of cannabinoids. Originally from the Netherlands, she began much of her career in studying cannabis there. She now lives and works in the United States, where she has worked on a number of projects, started her own company and is continuing her research on cannabis as an effective medicine.
After studying neuroscience at the University of Amsterdam, she went on to train at the Centre for Human Drug Research and Leiden University Medical Center, where Dr. Klumpers obtained a clinical pharmacology degree and a Ph.D. in clinical pharmacology of cannabinoids. She has been researching cannabinoids in humans since 2006. Dr. Klumpers co-authored a number of peer-reviewed cannabinoid publications and she has received five honors and awards for her work, including the BJCP Prize from the British Journal of Clinical Pharmacology.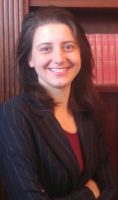 In 2016, she moved to the United States and founded Cannify, an online tool that helps patients and clinicians with product matching and providing legitimate cannabis education based in sound science. In 2018, Dr. Klumpers joined forces with Dr. Michael Tagen, another clinical pharmacologist, to launch Verdient Science, a consulting partnership. Their work at Verdient Science includes helping clients set up human studies, advise on FDA submissions, creating course materials, adjusting product pipelines and product development strategies, among other areas of focus.
Right now, Dr. Klumpers is waiting to hear back from a grant application they submitted to study THC and CBD ratios for medical efficacy in chronic pain patients. We sat down with Dr. Klumpers to hear her story, what she is working on now and how she hopes to continue researching cannabis as an effective medicine.
Cannabis Industry Journal: Tell us about your background as a research scientist. How did you get involved in cannabis? 
Dr. Linda Klumpers: During my Ph.D. work, we studied the effects of so-called cannabinoid receptor antagonists that block the effects of THC – I prefer to say "we", as research is always done by multiple people. The problem with studying these compounds in healthy volunteers is that you can't observe acute effects, which means that you won't measure any effect after a single dose. To circumvent this issue, we applied a trick and developed a 'challenge test': after you give the 'invisible' blocking compound, you stimulate the cannabinoid system by giving people THC. If the subjects don't feel the effects of THC, you know that the blocker worked. One thing lead to another and we ended up studying various administration methods, such as intrapulmonal (via the lungs) with vaporization, oral and sublingual. We studied the behavior of cannabinoids in the body and how the body responded to them.
CIJ: Can you share some information on the projects you are working on? What is Cannify and what is Verdient Science?  
Dr. Klumpers: Cannify was founded in 2016 after I saw that too many people had opinions about cannabis that were more based on emotion than fact. Besides, I noticed that a majority of the scientific literature on cannabis pharmacology was left unnoticed and unapplied to the people getting exposed to cannabis, such as patients, the cannabis industry – that was in a very different stage at that time – healthcare providers and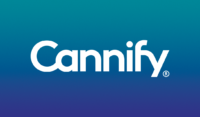 regulators. With my Ph.D. in cannabis pharmacology, I wanted to add a level of objectivity to cannabis education and research. Cannify's goals are to understand the science of cannabis, and share this with others.
The way we do this is multi-fold:
Cannify Quiz: Patients with an interest in cannabis often want to know the science about cannabis and their condition. Our quiz helps these people by asking in-depth questions and showing them relevant scientific literature in a personalized report. After that, an overview is given with products and product matching scores. Our account system allows users to track their progress over time. Product manufacturers, dispensaries and other companies can use the quiz for their websites and their stores to help out retail employees and save them time, and to receive insight with our analytics on customer desires and behavior. Needless to say, an educated customer is a better customer. It is important that customers come and leave stores well-informed.
Education: Speaking of education, our website contains educational articles about everything cannabis: from plant to patient and from product to mechanism of action. We regularly publish educational quizzes for people to test their knowledge level. With a free Cannify account, you can find all of our educational quizzes and save your results. We also provide customized courses, and have educated a wide audience varying from industry professionals to CME-accredited courses for healthcare providers. On top of that, our educational videos in dispensaries (in collaboration with our partner, Enlighten) reach customers and retail employees.

One of Cannify's educational graphics, showing the difference between topical and transdermal product administration

Research: To expand the knowledge on cannabis, performing and especially sharing research is essential. We have already performed and published some of Cannify's results on descriptive statistics and effect prediction during conferences, as well as a review paper on cannabis therapeutics in a peer-reviewed journal and a book chapter. This year, we expect to co-publish the results of a survey in different sleep patient groups. We collaborated with the Centre of Excellence for Epilepsy and Sleep Medicine in the Netherlands on a peer-reviewed paper from which we expect new research to follow to benefit these patients. We have also co-submitted a grant to study THC and CBD ratios in chronic pain patients: fingers crossed! Another important next step is to test a healthcare provider-specific version of Cannify's quiz in the clinic once COVID dies down. I want to add that after working in a clinical lab for many years, it is important to combine the results of clinical trials to what people do in real life, which is what we do with Cannify.
And here's some information on Verdient Science:
Verdient Science is a consulting partnership I have with clinical pharmacologist Dr. Michael Tagen. We provide clinical and translational pharmacology expertise to improve the quality of product development & clinical testing. While both working as independent consultants, we decided from 2018 to start working together to offer better services. Since then, our work has been very variable and includes helping clients set up human studies, advise on FDA submissions, creating course materials, adjusting product pipelines and product development strategies to make them more efficient and cheaper, performed scientific due diligence and much more. When clients want additional services that are beyond our expertise, we are typically able to introduce them to various people per expertise area, or refer them to our partner companies, Complex Biotech Discovery Ventures (CBDV) with Dr. Markus Roggen, and Via Innovations with Dr. Monica Vialpando. A benefit of working with the same partners includes smooth handovers and the feeling of a one stop shop.
CIJ: How does Cannify match available products to consumer needs? Is there an algorithm you developed that matches moods or feelings to cannabinoids or chemical profiles?
Dr. Klumpers: That is a great question and the core of what we do! So back to the Cannify quiz: there are three steps:
Users fill in questions;
A personalized report is generated with the relevant science;
The user gets a product overview with product matching scores.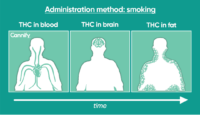 The report and the matching scores are generated using algorithms that are regularly updated. These algorithms are based on various data sources:
Literature: There is a lot of available literature, and we make sure to select the most relevant and reliable studies;
Raw data: There is only so much one can find in the literature, and lots is hidden in the raw data. Therefore, we piled up data from studies done at various research institutions, including the University of Kentucky and Johns Hopkins University, and used them in our algorithms;
Internal studies: From the thousands of users filling in their results, there is a lot of information that we should learn from. This feedback loop helps us to better understand how the lab relates to real life situations.
CIJ: The world of cannabis research has been historically stymied by red tape, DEA interference and a host of federal regulations. How have you managed to work through all that? Do you have a DEA license? What did it take to get it? 
Dr. Klumpers: Luckily, a majority of our research was and is done outside of the US. You still need to obtain the appropriate licenses, but I was perhaps lucky to have filled in every form very thoroughly and we got the licenses within months. The process is quite meticulous, as you need separate licenses for almost every step from manufacturing to administration. An additional complication is that our cannabis is not stored in our own building, but in the hospital pharmacy across the street, involving transport via the public road. Despite the roadblocks, including a legal procedure about this matter that was going on in parallel, I had no major issues getting our work done. For our research in the US, we were lucky to have been working with partners that already have the required license.
Also with publishing, I have never had an issue with the cannabis stigma. Generally, in my field of science, good quality science is very much welcomed and appreciated, and this was even before the time that there were four different cannabis-related journals, as is the case nowadays.
CIJ: Looking to the future, where do you hope to focus your research efforts? Where do you think the cannabis community should be focusing their efforts in the next 5-10 years?
Dr. Klumpers: Besides continuing to analyze the data generated from Cannify, I keep my fingers crossed for the grant application I mentioned earlier on THC and CBD ratios in chronic pain patients. Although we know that CBD is able to influence THC-induced effects, it is not known at what dosages, which ratios and how the effects are related to each other. For example: is CBD able to decrease certain side-effects of THC without decreasing pain-relieving effects?
Whatever is done, wherever in the community: good quality data are keyNext to that, I am also interested in other neurological and psychiatric disorders, and, of course, my Ph.D. love: the cannabinoid antagonists. Sadly, all the research efforts on this compound group were halted more than a decade ago. However, there is a renewed interest. I would love to help turn these compounds into effective and safe medicines.
Regarding the cannabis community: 5-10 years sounds really far away for an industry that is relatively new to many, but a lot has already changed since I started cannabis research more than 14 years ago and time has flown by. Some changes have been positive and others less so. Whatever is done, wherever in the community: good quality data are key. Many companies gather data and even publish them in peer-reviewed journals, but that does not always mean that the data are useful or that the studies were done well. Only a few minor changes to how and which data are gathered, and so much more can be done. What can help with achieving this is to let the right people do the right thing: many call themselves a 'cannabis scientist' or 'cannabis expert', but that does not mean anything. What has someone truly achieved and what is their exact expertise? A Ph.D. in chemistry is not going to help you in setting up effect studies, neither will I be able to improve your product's shelf life or extraction yield. Getting the right people in the right place is key. Lastly: the cannabis community should stay critical. The length of one article in Cannabis Industry Journal wouldn't be enough to lay out all the misconceptions that people have about cannabis. Make sure that those misconceptions do not live on and do not be afraid to admit you don't know something, irrespective of the branch you work in: only then, can the cannabis community progress to the benefit of all.