RoHS 3 (EU Directive 2015/863) adds a catch-all "Category 11" of regulated products that includes electronic nicotine delivery systems (ENDS), e-cigarettes, cannabis vaporizers and vape pens. This category becomes effective July 22, 2019. The most significant restricted substance applicable to this category is lead, and RoHS requires regulated products to contain less than 1000 parts per million (ppm). This follows on the heels of California's new 2019 regulations requiring the testing of contents of cannabis vape cartridges using even stricter limits for lead (which makes sense because it applies to the product being consumed, not the separate electronic components). These regulations may seem unrelated, but anecdotally there have been widespread reports of higher than expected lead content in China-sourced electronic components, including both cartridges and related electronics. Whether metal used in e-cigarette type products is the source of any lead in the actual nicotine, cannabis or other concentrated product is an entirely different topic, but new laws, and in particular the new RoHS catch-all category, make 2019 an important year for any company responsible for certifying or testing lead levels in e-cigarette or vape products.
Background on EU RoHS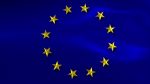 RoHS (Restriction of Hazardous Substances) originated in the EU in 2003 as a restriction on hazardous substances in specified categories of electronics and electronic products. Other countries have passed laws styled after RoHS, but only the EU RoHS is addressed here. Unlike some environmental laws, RoHS is not only focused on the safety of products during their life cycle of consumer use, but is designed to keep restricted substances out of landfills and recycling centers.
The original RoHS restricted the use of lead, cadmium, mercury, hexavalent chromium, PBB and PBDE. RoHS now restricts the use of a total of ten substances after the EU added four types of phthalates to its restricted substance list. Compliance with RoHS became a requirement for the use of the CE mark in 2011, and replaced a RoHS compliant mark on restricted products.
RoHS specified categories for regulation include large household appliances, small household appliances, computer equipment, lighting, power tools, toys, certain medical devices, control equipment (smoke alarms, thermostats and their industrial equivalents), and ATM machines. Newly added Category 11, the "catch all" category, includes all other electronic and electrical equipment not covered in the previous categories, including electronic nicotine delivery systems, cannabis vaporizers and vape pens.
RoHS Lead Exemptions Complicate Compliance
RoHS provides numerous exceptions to its strict 1000ppm lead standard that are slated to expire in phases from 2021 through 2024. Most Category 11 exceptions will not expire until 2024. For example, RoHS permits different levels of lead for lead in glass and ceramics, lead in high temperature solders, and lead in copper and aluminum alloys. So, an e-cigarette may contain some parts that are held to the highest level of lead restriction, it may but contain isolated components that (at least through 2024) are held to more permissive standards. While this leeway may reduce manufacturing costs for certain components, it creates greater complexity in testing. Anecdotal reports suggest that especially for products that compete heavily on price, sourcing from lesser-known Chinese foundries has resulted in unpredictable lead levels.
Take Away Points
As vape and e-cigarette companies compete with new features and design elements each year, and companies rely on new manufacturers, keeping up with regulations has proven to be difficult for both U.S. and for EU regulated products. For example, a company has to comply with numerous regulations regarding the oil or concentrate that will ultimately be inhaled by a consumer, and with regulations like RoHS that regulate parts a consumer may never touch or see. Each year, some company comes out with a new set of electronic features that may interact with newly formulated oils or concentrates, other companies compete for features or price points, making these products a moving target when it comes to testing.
Adding lead to many metals makes them easier to work with and therefore cheaper. Anecdotal reports suggest that especially for products that compete heavily on price, sourcing from lesser-known Chinese foundries has resulted in unpredictable lead levels. This can be the result of any number of causes: changes in sub-contractors, uses of industrial equipment for other products that permit higher lead content, or simply unscrupulous management that is willing to risk a contract to save money manufacturing a batch of components. There is speculation that some lead may leach into oil or concentrates in e-cigarette and vape products from the contact between the oil or concentrate and internal heating elements in certain type of products. RoHS compliance with regard to lead levels may reduce the chance of inadvertent lead contamination by such means, and compliance may therefore yield benefits on several regulatory fronts.
Compliance with RoHS for each part of an e-cigarette or vape therefore requires knowing your supplier for each component, but given increased regulation of these products (both the hardware and consumable elements) this can only help compliance with regulations in every relevant jurisdiction.