This is Part 2 in The 3-Legged Stool of Successful Grow Operations series. Click here to read Part 1 and stay tuned for Part 3 coming next week.
Aeroponic and hydroponic systems use zero-soil, so water is effectively our media and our transport mechanism for nutrition. Ideally, you start with clean, fresh water with "nothing" in it. Nothing in this case means no heavy metals, pesticides, bacteria or pathogens. There are some scary words in there so let's talk through the best ways to get to "nothing."
The first place to start is by testing your source water, whether it is surface, well or municipal water. This will give you an initial idea of how "empty" your water is. Water supplies shift over time, so it is also a very important input to monitor over time with annual or bi-annual testing. Clean water is the essence of success for aeroponics and a great way to lower your cost of production. With proper design and management, you can recycle and reuse 95%+ of the water you draw into your facility.
Reverse Osmosis (RO)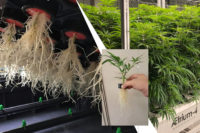 RO is the most common way to clear your incoming water. The process uses pressure filtration by forcing your water through a series of filters or meshes that block or extract large particles, organics and metals. Normally this is 98%-99% efficient. These systems do require attention and maintenance as they do have filters that are required to be changed regularly depending on the clarity of your original water source and the type of material filtered. This accomplishes a lot of your water clearing process to empty the balloon, but it does not clear the pesky biologicals or pathogens. RO is covered in detail in our "You are what you drink" webinar so look that over for a deeper explanation. There are a wide range of relatively low-cost suppliers based on capacity and filtration efficiency. From an operations standpoint, the key is to understand the filter replacement cycle and cost of replacement.
Ultraviolet Light (UV)
UV light can be used to clear organics and pathogens from water. The primary use is to clear origin water but it is also especially important for recovered water that you save from the humidity in your grow rooms. More on this below. One has to be cautious about the use of UV light. It will cause sunburn and eye damage with exposure so handle this resource with care. After RO & UV treatment, input water should be an empty balloon ready for the addition of your perfect nutrient salt recipe. There are a wide range of low-cost UV lighting solution suppliers from which to choose and they are easy to find.
Dehumidification & Recovery (DEHU)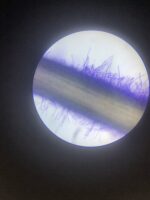 The number one way to conserve water in an accelerated growth aeroponic grow room is to recapture the humidity that is transpired into the air as the plants grow. While DEHU water is effectively distilled water (or clear of particulates), it can be full of healthy little bacteria or pathogens than may be transported through air or residing in the equipment filters. Clearing these with UV light normally makes this water directly reusable in your fertigation systems. Not all dehumidifiers are perfect. Some metals used in their construction can leach into the recovered water, so this is worth a deeper look as you create your complete water system. Air treatment suppliers are covered in Part 1 of this series.
Used Fertigation Water, or "Flush"
At the start of the flower cycle, take your clean water (the empty balloon) and add your perfect nutrient salt flower recipe and deliver it to your plants. Over the grow cycle from flower to harvest, your plants will use portions of your nutrients and your balloon contents will drift from your target recipe you're your desired cycle, clear or flush your reservoirs and reset your recipe by refilling your balloon to your exact targets. The exiting nutrient-rich "flush" water can also be recycled into your source water feed since the salts and metals present can be cleared from the mixture through the same RO process that your source water goes through. The end result is perfectly good recycled water savings.
Oxygen Reduction Potential (ORP)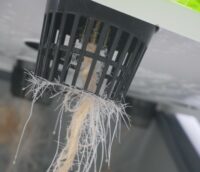 ORP is a measurement of an oxidizing agent. Oxidizing solutions are a common and inexpensive method of disinfecting water before and during use in hydroponic systems. Oxidizers can be used to monitor and deal with the "cleanliness" of a nutrient water solution while it is in use. Several oxidizing agents exist with the most common being: hydrogen peroxide, chlorine, ozone and chlorine dioxide. The characteristics of each of these agents and how they interact with the organic matter in solutions is different. The ideal concentrations to use in each situation to kill or control pathogens is unique and one of the topics covered by our "Letters from the AEssenseGrows plant science team" on our website. That deep dive is the subject of another paper.
When you take all of these subjects together and they are done right, you should be able to recycle 95% of your source water with a professional water treatment & recycling system.
Here, I would like highlight the ultimate water hero: Ashley Hubbard, director of cultivation at RAIR Cannabis. For a quick tour of her water treatment and recovery room, see here. No one that I know manages water better than RAIR Cannabis and Ashley leads the team there.
To download the complete guide and get to the beef quickly, please request the complete white paper Top Quality Cultivation Facilities here.
Stay tuned for Part 3 coming next week where we'll discuss The Right Build Out.