Cannabis extraction and manufacturing is big business in California with companies expanding brands into additional states as they grow. This is the fifth and final article in a series where we interview leaders in the California extraction and manufacturing industry from some of the biggest and most well-known brands.
In this week's article, we talk with Kristen Suchanec, VP of Production at Island. Kristen converted her experience in traditional consumer packaged goods to cannabis to help create a brand that is sought after by many. The interview with Kristen was conducted on August 21, 2020.
Aaron Green: Good afternoon Kristen, I am glad we were able to put this interview together. I know you have been very busy!
Kristen Suchanec: I'm so sorry this took so long to actually work! Thank you for bearing with me. I'm happy we are able to talk.
Aaron: Great! I like to start off the conversation with a question that helps our readers get to know you a little better. So, Kristen can you tell me how you got involved at Island?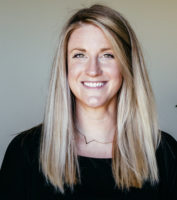 Kristen: My background is in manufacturing and planning for consumer packaged goods. I had a friend of a friend and we were just at a happy hour and I asked what he was up to. He was actually our VP of Finance at Island and he handed me a box of pre-rolled joints. They were our Island Minis and I thought it was a great customer experience. I loved the brand and packaging which made it a consumer product versus, you know, this was a few years back where cannabis wasn't necessarily commoditized or branded. I got really excited about that because I feel like cannabis should be traditional CPG and it should appeal to different people and it should have different brands that appeal to those different groups. So I literally just started a conversation. His brother is our founder and CEO and they needed someone to run production so that was my background and it all kind of lined up and I ended up being employee number five at Island!
Aaron: Wow, employee number five – awesome! OK, great. That is some nice background about how you got involved at the company. The next questions get into product development and manufacturing. The first question is: what's your decision process for starting a new product?
Kristen: Yea, we are right now owning the lane between cultivation and distribution. So, getting those raw materials for whether it be concentrates or flower and then converting them into that final packaging for everything. So that is what we focus on and spend all of our time with automation and trying to make that process as efficient as possible.
When we're looking at a new product we're not necessarily creating a new extraction, we are really looking at the market and the end consumer and what people want. At Island we've really focused on vape, pre-roll and packaged flower. Those are the three categories we are working on right now. We are expanding and looking to move more towards vape and live resins and specialty concentrated products that we haven't really had in our portfolio before. What we would like to do is make sure we have the capability to manufacture that and then take a look at where we think the market is going. We are trying to go in the flower, pre-roll and vape because that is where we spent so much of our time getting pieces of automation so not everything we are bringing in house is manual.
Aaron: Now when you say the capability to manufacture that are you talking about from a packaging perspective or…?
Kristen: Yes, so we won't do any extraction on site. It's getting distillate, shatter and flower and then we take that and convert that either into pre-rolled joint, a package of flower or any other final product. So, we are looking at automating that packaging piece.
Aaron: Got it. OK, so the next question — and I think you kind of touched on this as well — are you involved in manufacturing to the extent that you are manufacturing the packaging?
Kristen: Yes absolutely. My whole team's manufacturing is based out of Oakland. That's where we do all the conversion of products. I oversee that entire team and have been really involved in a lot of the equipment that we have sourced and iterations that we've gone through to make sure that we're able to automate as much as possible. We've really focused on the issue of weighing the material. For our flower line everything is weighed and put into a jar, capped, sealed and labeled for it to come off our lines. We don't have anyone in packing or anything like that. Our pre-rolls manufacturing is an automated machine where it actually weighs the flower before going into the cone so we're not having to weigh after the fact and take into account the weight of the cone because that's so variable so we know that the customer is getting consistency. Then for the vapes, it'ssame thing – the volumetric doses everything.
I have to give my credit to everyone on the floor who is doing the day to day, they find so many new solutions since they are the ones that are hands on.  I am really involved in what new equipment we need, what problems we are looking to solve and what's causing our bottlenecks so we can continue to improve our process week over week and year over year.
Aaron: We'll dig into some of those problems in a bit. What is your process for not just starting new product but for developing a new product?
Kristen: Yeah, absolutely. So, I think it's really interesting to see where the market is going. What's selling really well and especially over the past year pre rolls have been a huge growth platform for us. And especially now, we've seen some changes because of COVID as well. We have single joints. But then we have our Minis, which I've mentioned before, which are half gram joints. We're seeing sales on those actually increased because I think people are sharing joints as people want individual things because of this pandemic.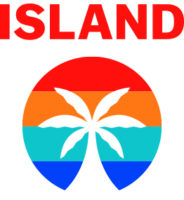 When we go through this process, we're really – again – we're so focused on what the consumer wants, and what we think is going to add to our portfolio. Then when marketing and our product team comes to me, we really focus on our machinery, what we can do with it currently, and if we would need something additional. So,we're excited about expanding into 510s right now. We're looking at how we can automate the process of capping – we can fill right now, but not cap. And then we also take a look at packaging.
I think it's a little different than creating like a whole new product, extraction or anything like that, but we were looking at more sustainable options for packaging for child resistance because we're trying to move away from barrier bags as much as possible. We're looking at, okay, how many stickers do we need to put on there? What is the labor time going into each piece of product? And again, how are we eventually going to get some consistency across product lines, etc.
So, it's really taking all three of those components, making sure we're getting out the customer that feels like they want. I'm having it either fit into our process or again, then go through and look at what automations meanand automation equipment investment you want to make for long term future investments.
Aaron: Are you developing new products internally, or are you relying on outside manufacturers for that?
Kristen: Not everything we do is internal. We have a big network of, you know, cultivators and extractors we work with, but we're in the midst of getting our own cultivation and manufacturing in house by working with other companies. So with that we're doing everything.
Aaron: Do you ever bring in external product development consultants for helping out with your processes?
Kristen: No, we don't bring in consultants. But we have brought in another brand into our fold via a brand called Neutron Genetics. That is part of our overall portfolio. We work very closely with the founder because he has a lot of trade secrets, a lot of his own processes to make sure you're getting the best product for that specific brand.
Aaron: In your product development, what does getting stuck look like to you?
Kristen: That's a good question. I think one of the biggest challenges is working with the plant itself, because it's not consistent and it's not homogenous. You could get the same strain from the same cultivator, but it'll be a different batch. It might be a little stickier or a little larger, etc. When you're looking at traditional manufacturing and automation, you want consistency, homogenized liquids, same viscosity every time, and we don't have that because the plant itself is natural and is going to have all these different expressions depending on the batch and how it was grown and how it was trimmed even."I think it's really the proper equipment, the proper training and then, again, continuing to evolve as a team."
So, getting stuck means finding an off-the-shelf solution that might work for, you know, nuts and bolts or some kind of food production and then you're going to have to convert it to actually work with the cannabis plant. So that's what makes it so challenging, but also really exciting. In the bud, humidity and air can really throw off a manufacturing process which is really different than just doing beverages for example.
Getting stuck means really having to work with the plant concentrates specifically if you think about just the nature of those whether it be shatter, distillate or very sticky product. So again, working with machinery isn't always what goes hand in hand. So, getting stuck is dealing with all those different formats and inconsistency using the same product day after day.
Aaron: It sounds like consistency is kind of a main topic here?
Kristen: Yeah, I think it depends on what product format we have. For example, about a year ago, we launched infused pre-rolls for Neutron where we're putting flower, kief and shatter into a joint. So that's going to perform differently on a piece of machinery than just straight flower.
I think it all depends on the product. Usually it happens when it's in that machine, you're trying to get a good flow and a good consistency. You want to have time studies, you know how long it takes to make each batch. But if a certain flower mix is performing differently, it's getting the settings of the machine dialed, right? It's also properly training personnel so people know how to react when things get going. Sometimes things get physically stuck in the machine as well, so to be able to react on that.
I think it's really the proper equipment, the proper training and then, again, continuing to evolve as a team. So for our pre-roll machine, we are now on our third version of it, just because we kept running into the same roadblocks and I'm hoping that continues to evolve and we just continue to get better equipment year after year.
Aaron: I see, do you ever hire outside consultants when you do get stuck?
Kristen: We've worked closely with vendors. I will say that we're not a machine shop or engineering firm. So we're not the ones creating a lot of what we use on the floor. We've partnered with various vendors, which has been helpful, but we haven't used external consultants."When you see the huge potential and then see how much is taken out from illegal activity right now, it is frustrating to see."
Aaron: Okay, now imagine that you have a magic wand and somebody can come in and help you. What does your magic helper look like?
Kristen: I could probably make a really long list if I'm focusing on just my manufacturing and everything! I think the next thing which we're already thinking about that magic wand is how to get a perfectly rolled joint without having so much manual human touch to it. And like I said, we've really attached to that weighing problem. And we've seen solutions out there that you know, claim to twist and have that "perfect roll" and you don't need to even touch it. But I think the biggest challenge there is it depends how well it's packed. You know, you don't want it too tight. You don't want it too loose for that customer experience. So getting that quality, if I could wave a magic wand where I'm putting in, you know, paper on one side and out comes perfectly rolled joints, that would be my magic wand for sure. Okay, I think there's a lot of solutions out there but to get that quality and that consumer experience that we want, I haven't seen working practice yet.
Aaron: Okay, What's the what's the most frustrating thing you're going through with the business right now?
Kristen: Again, that could be a long list! I think from a more macro-level, it's definitely the competition with the illicit market and just how there's not enough outlets for legal cannabis right now in the state of California. When you see the huge potential and then see how much is taken out from illegal activity right now, it is frustrating to see. We're going to get this growth and projection of the right number of dispensary licenses and things like that are definitely a huge frustration as well as with the tax structure right now because it's obviously contributing to people going to the illicit market.
Aaron: So what are you following in the market? And what do you want to learn more about?
Kristen: Yeah, I think that's a great question. I think the thing I'm most excited about for the larger population isjust more research to come out about the actual attributes of the plant, or how different cannabinoids react together and can have different effects. How terpenes can affect the high, how things can be used and distantly, recreationally, etc. And really, hopefully evolve and move away from strictly some sativa, hybrid,indica classifications, and really be able to educate the consumer more about the plant so people can have a more a personal relationship to understand how cannabinoids or specific terpenes are going to give them a different effect. And again, I think that's so interesting because it could be used for therapeutic reasons that people do consume cannabis or it could just make it a better experience for people who want to take this as an escape or a way to relax and everything. So I'm really excited because more research is going to be able to get done and we can really learn more about how all of these things interact in the body and then people can take it to a whole new experience and be more educated all around.
Aaron: Alright that's the end of the interview Kristen! Nice chatting and meeting you!
Kristen: Alright, thanks Aaron!