In a press release published this week, the National Cannabis Industry Association (NCIA) urges the DEA to rescind the controversial Interim Hemp Rule. Back in August, the DEA published the rule and it has received widespread criticism for its language in conflict with the 2018 Farm Bill.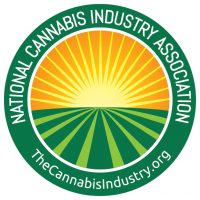 The rule is a classic example of the federal agency's resistance to cannabis reform. It states that legal hemp products can be converted to products containing more than 0.3% THC, the threshold established in the 2018 Farm Bill, thus becoming an illegal controlled substance.
Under the Interim Hemp Rule, the DEA could arrest and prosecute legal hemp processors if they are in possession of hemp or CBD oil that contains more than 0.3% THC at any time, even if only for a temporary moment in the extraction process. This creates a lot of criminal risk for hemp companies as it is an almost inevitable step in the extraction process.
Almost every state in the country has an established USDA-compliant hemp program and the NCIA believes the Interim Hemp Rule is in direct conflict with the USDA's rulemaking authority. According to Aaron Smith, co-founder and chief executive officer of the NCIA, the DEA is overstepping its authority and going outside of its jurisdiction. "Given this agency's history of doing everything in its power to maintain the criminalization of cannabis in any form, this rule was clearly not proposed to help the thousands of small farmers who are participating in approved hemp programs and could put them in unnecessary danger," says Smith. "Failure to rescind it immediately is a clear violation of congressional intent and established law."