On June 19, Charles Deibel, president and CEO of Deibel Bioscience, announced two important changes to his cannabis testing laboratory: First, they changed their name from Deibel Laboratories to Deibel Bioscience. Secondly, they achieved ISO/IEC 17025:2017 accreditation.
Deibel Labs is an internationally recognized corporation of 15 testing labs in North America that's been around for about 50 years, serving the food, beverage and personal care industries. Starting in 2018, Deibel has ventured into the cannabis and hemp markets, and recently rebranded these labs as "Deibel Bioscience." Currently, Deibel Bioscience operates in California and Illinois, with plans underway to open labs in Florida and Pennsylvania.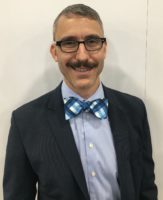 Deibel's brand is very well known in the food testing industry and has recently become a prominent voice and industry advocate in the cannabis testing community. Charles Deibel's father, Dr. Robert Deibel, was a pioneer of the Hazard Analysis and Critical Control Point (HACCP) system. Charles Deibel has a long career in the laboratory testing space and even worked with the Department of Justice to help shape the legal case against Peanut Corporation of America and testified as an expert witness during the trial.
With respect to their accreditation, Deibel Bioscience of California (Santa Cruz) achieved it through the American Association for Laboratory Accreditation (A2LA). The lab's scope currently holds seven chemical and microbiological test methods as well as their sampling method, with plans to expand their scope to include four more chemical testing methods in the next month.
"At our level of testing services, any lab should be able to offer accurate testing, at a fair price and a reasonable turn-around time," says Deibel. "These three qualities are no longer defining features; rather it is our high level of service and exceptional Technical Services acumen that set us apart."
According to Deibel, their company is drawing on decades of experience in other testing industries to provide a high caliber of technical expertise. "We are a family owned and operated corporation and are not constrained by quarterly investor demands. Our size offers economics of scale that is reflected in our service and pricing."