We know a thing or two about scaling a cannabis business. While we don't own a plant-touching business ourselves, we have helped companies like Tokyo Smoke, Superette and Northern Helm to open dozens of dispensaries in less than 3 years as their IT company. Here are some of the things we've learned along the way.
Find reliable partners
You can't do it all alone. Especially when you're trying to grow fast in a new industry like cannabis. Find reliable external partners you can depend on in areas like construction, design, staffing, financing, legal, real estate, accounting, HR, IT and security. If you're just starting, consider dividing the work between competing firms, then committing to the one that performs the best.
Maintain consistency
You don't want to reinvent the wheel with every new location. Develop standardized processes, procedures and equipment as early as possible. This is critical for aspects of your business like efficiency, profit margins and brand awareness.
We work with our clients to develop a standard IT stack (all the same hardware, software and configurations). This makes setups quicker and cross-location management easier and can make you eligible for bulk purchasing discounts.
At the same time, if any of them don't work out, switch them out as soon as possible. Don't compound the error by sticking with what isn't working.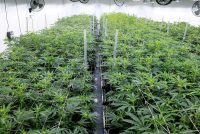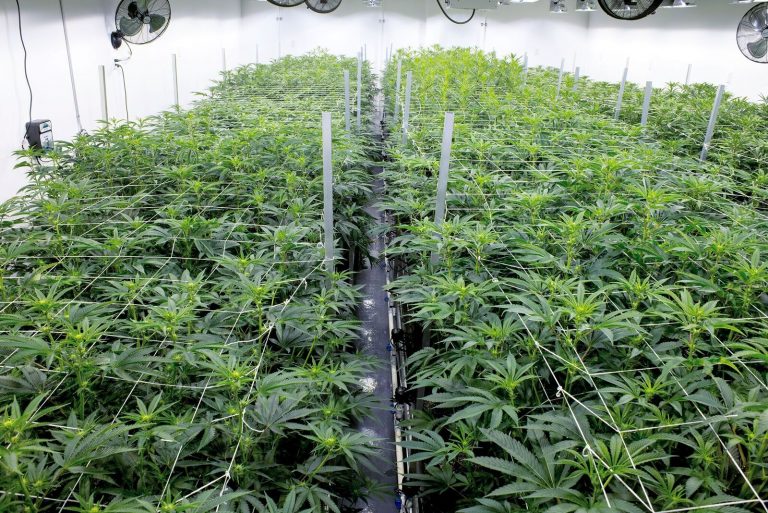 Also don't be afraid to try new things here and there or make each location unique in more subtle ways. Our clients at Superette are a great example of keeping their brand consistent enough across their locations that you know it's a Superette store just by looking at it; at the same time each store is just a little bit different so that each location is a unique experience.
Leverage multi-site tech
Most cannabis software is web-based and lets you manage multiple different locations in a single platform. Make sure to make good use of this and not use different software for different locations.
This goes for a lot of non-cannabis-specific software too, like Sage, Office 365, Google Workspaces and Solink (a platform that lets you manage all your surveillance systems in one dashboard, and integrates with your POS or ERP).
Use compliance and licensing software
Cannabis regulations can vary widely not only state by state but city by city. Keeping up with all these regulations can be difficult even if you already have a legal expert to rely on.
Compliance software like Simplifya, ProCanna and BuildMySOP let you quickly figure out what the regulations are in a given area, which can make it easier to find a good location, get set up and stay compliant. These applications, along with licensing trackers like Cannabiz Media, can also help you find where cannabis license opportunities are available and send you alerts whenever a state or city is accepting new applications.
Buy materials ahead
This is especially important now with the supply chain crisis still going on, but in general it's a good idea to start gathering all the materials you need as soon as you're certain about expanding. In IT in particular, pretty much everything including cash drawers, receipt printers, tablets, POS terminals, firewall appliances and laptops has been in pretty short supply. We've heard that it's the same for just about all materials that go into setting up a new cannabis location whether it's a dispensary, cultivation, distribution or manufacturing facility.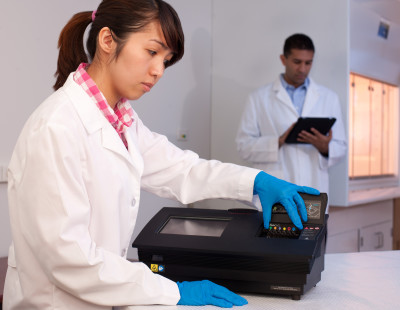 We've stayed on top of it and avoided delays by buying months ahead, purchasing a surplus of product and maintaining close communication with our vendors and distributors; we suggest you do the same for any products you're purchasing internally.
If you're buying online and the store says "in-stock," you may want to contact the store/vendor to double-check that it's accurate. Sometimes you buy it and you find out that "in-stock" means its parts are "in-stock" in a factory in Asia somewhere and your product is still months away from being manufactured, shipped and delivered to you.
Promote from within
When you're growing is a good time to promote the all-stars already on your team, giving them a chance to expand their skills and take on greater responsibilities. We've seen this with some of our clients where they promote their star budtenders to shift leads or managers at their new stores, and store managers to district managers in new territories. It works out for everyone – the employee gets a raise and a step up the ladder, and you ensure you maintain your company's culture and fill important positions with people you already know and trust (not to mention it's often more cost-efficient to hire from within like this than to bring in someone new).
Hire from without when necessary
Sometimes promoting from within isn't an option, like when you need someone with a particular skillset or level of experience.
Maybe your current COO has done a great job opening and operating 5 stores, but what about 50? If you want a sure thing, you'll want to hire someone that's already shown they can handle 50 or more stores, and most likely you'll have to look outside the cannabis industry to find it.
You're seeing this more and more in the cannabis industry – some are promoting from within, but many are also hiring experts from other companies and from outside the industry, including lots of people with strong retail, food manufacturing, merchandising, packaged goods and highly regulated goods (especially alcohol) backgrounds.
This can be more expensive than promoting from within and can potentially have a negative influence on company culture and morale, but on the other hand you're getting valuable expertise that can help you take your cannabis business to the next level; and plus, you may even be able to hire these people at a relative bargain since there are many out there that are eager to work in such an exciting, new and high-growth industry.
Be ready for things to break down
Even if you're fully prepared, you should still expect some kind of hiccup or hurdle with any new location rollout. It's just the way it is on projects with an ambitious timeline and a lot of moving parts. The usual culprits are routine construction delays, cable companies and other utilities screwing up, storms, and having to adjust your schedule according to government inspectors on short notice. On some of our jobs in Canada, for example, we've run into a few blizzards and cameras and wires getting knocked out/frozen over; and on one occasion we were moderately inconvenienced setting up a store just up the street from the 2022 Ottawa trucker protests.
Don't panic, don't get frustrated. Your careful planning will at least ensure that most things go right, giving you the flexibility to react to the things that don't.
Consider avoiding unlimited license markets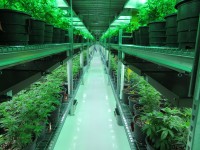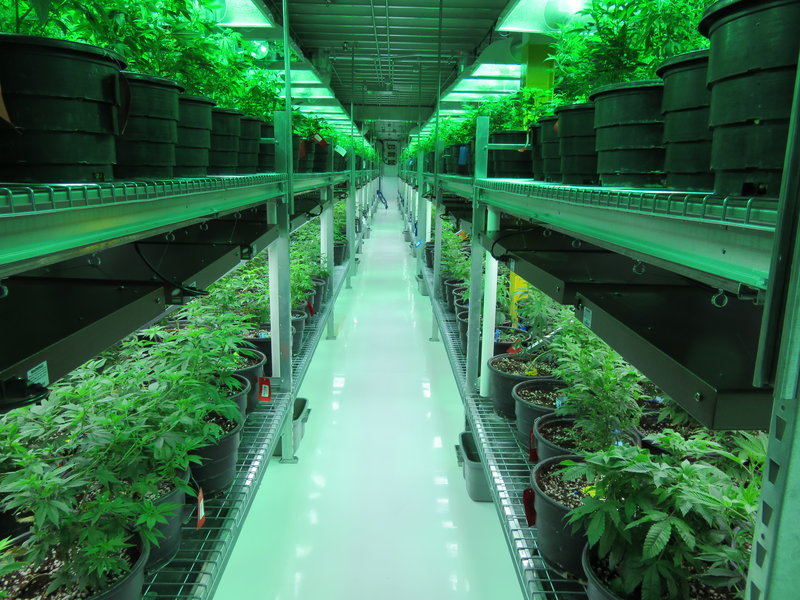 There's a reason many MSOs avoid unlimited license markets like Oklahoma and Oregon. Limited license markets provide protection against competition. Unlimited license states are often free-for-alls and a race-to-the-bottom on pricing. They're much tougher markets.
Have a vision
Rather than just wanting to grow and make a lot money, it can be helpful to have a unique, compelling and somewhat clear vision for your company, like Superette's "making buying cannabis as fun as using it." This helps you motivate your team, maintain your focus and cohesiveness as you add lots of new people, and differentiate yourself in a crowded market.
Consider franchising where it's legal and makes sense
Our client Tokyo Smoke has opened over 80 locations in just over 3 years of operations. If that seems like too much growth for one company, you're sort of right – some of Tokyo Smoke's stores aren't company-owned, they're actually separately owned and managed franchises.
Now franchising a cannabis business isn't legal everywhere at the moment, but where it is legal it's a time-tested method of growing your brand and company footprint fast, and establishing dominant mindshare and market share that can't easily be challenged or reversed.
Consider M&A
Sometimes M&A is the only option for breaking into a new market, like if the market is already oversaturated or not accepting new applications. Established cannabis businesses can start at $1-$10 million per location depending on the situation. Don't quote us on it, but with some markets becoming saturated and sales declining in areas like Oregon and Canada, you may be able to get a good deal from someone that wants out of the business before things gets worse – assuming you're bullish on a market rebound or think you can perform better in the market than the current owner.