Editor's Note: While CIJ and Pioneer Intelligence do not have any financial relationship to disclose, it is important to note that we feature Pioneer Intelligence's data in The Brand Marketing Byte, a column that showcases highlights from Pioneer Intelligence's Cannabis Brand Marketing Snapshots, featuring data-led case studies covering marketing and business development activities of U.S. licensed cannabis companies.
---
Pioneer Intelligence, a marketing analytics company, is known for their marketing performance benchmarks of consumer-facing cannabis brands in the United States. They use data to analyze business activity across three areas: social media, earned media and web-related activities.
Today, Pioneer Intelligence announced they released a list of their data partners on their website. The group of partners includes well-known companies like Ahrefs, Instagram, SEMRush, Meltwater and SimilarWeb.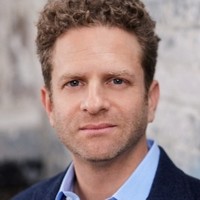 At present, Pioneer takes in over 80,000 data points each week. The company's team of marketers and data scientists share findings through weekly generated Performance Scorecard reports as well as Brand Marketing Snapshots. Pioneer Intelligence offers reports on more than 500 U.S. cannabis brands. Ben Walters, founder of Pioneer Intelligence, says their mission is "to help cannabis industry stakeholders better understand how marketing strategies & tactics resonate with audiences."
According to Walters, their goal was to partner with best-in-class companies. "So, alongside the fact that these names are trusted by marketing professionals worldwide, our team of marketers and data scientists researched, tested and validated a sizable number of sources before eventually selecting this group of partners," says Walters. "We feel we're well positioned to support the industry with valuable, data-led insights."
Along with the release of their partner organizations, Pioneer Intelligence also announced they have expanded the total input data set to 80,000 relevant data points per week. That's up from 26,000 data points at the beginning of this year.
According to Walters, the company is actively growing their product offering and looking for new ways to engage with cannabis industry stakeholders. "The feedback received on the first version of our Brand Marketing Performance Scorecard has been super encouraging," says Walters. "That said, as customers told us they're looking for more actionable data, we're building an expanded suite of reports that include, amongst other things, more granular metrics."