At Raw Garden, we have a 'Farming First' philosophy because we understand that the process of farming is the process of managing the plant's life and the management of the land those plants grow on – this is when the plantgets its chance to thrive but requires that it is properly nurtured in order to provide resources such as high-quality terpenes and cannabinoids.
Our cannabis plants are sun-grown in Santa Barbara county soil just like other California crops. From the seed to the shelf, we are vertically integrated and maintain quality control at every step in the process. We grow our own seeds, farm and harvest our own plants, and process our own products while employing sustainable and regenerative farming practices – only organic and natural fertilizers, soil amendments and pest control methods are used on thefarm.
As farmers we have a responsibility to care for the land and the soil to ensure it is fertile and healthy well into the future. We take care of the soil and it takes care of our plants. The result is premium quality products that our customers love and trust. Our success and commitment to quality is proof that the economics of clean, sustainable operations are achievable. We're farmers and scientists on a mission to make clean, high quality cannabis that is affordable and accessible.
A few of the sustainable agriculture practices we employ at Raw Garden include: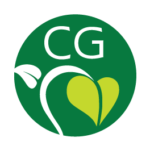 Clean Green Certification – Since our inception, we have been certified and licensed members of Clean Green, the #1 globally-recognized organic and sustainable cannabis certification program. The program was created in 2004 as a way to standardize legal cannabis products and the result was a program to help farms and brands obtain organic-like certification based on the USDA National Organic program. Clean Green-certified growers and processors regularly win awards for their high-quality products, including our award-winning extracts.
Water Conservation – Our farm team waters at the right time of day to reduce evaporative water loss; we also use drip irrigation and mulch to reduce water waste and runoff. Last year, we used about 8,000 gallons of water per acre on average, which is significantly less than standard outdoor grown crops.
Natural Fertilizer and Pest Control – We apply only organic fertilizers and foliar feeds and we spray only organic pathogen-free inoculants to keep our plants healthy and disease-free, which consistently results in high yields. To naturally deter pests, we recruit beneficial predatory insects like ladybugs and parasitic wasps, in addition to botanical oils and diatomaceous earth.
Precision Agriculture (PA) and Site-Specific Crop Management (SSCM) – We utilize technology to manage crops and increase farm efficiency, such as machine learning for fertilizer optimization and digital sensors in the field to monitor crops.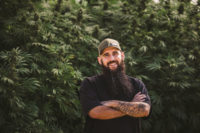 Soil Health and Terroir – Like grapes for wine, cannabis plants grown in the soil have terroir that affects the flower's qualities, characteristics, terpene profile, aroma and taste, based on temperature, climate, soil composition and topography, as well as other environmental influences. Micro-climates matter – the same strain of cannabis grown along the coast likely has a different taste and potency than one grown inland. We grow in Santa Barbara wine country for the combination of fertile soil, hot sun, and cool nights which yield an incredibly diverse, potent and flavorful crop of cannabis flowers. Between growing seasons, we employ regenerative agriculture by planting cover crops including oat, beans, peas and buckwheat to add nitrogen and organic matter naturally back in the soil. This method of cover crops also helps reduce pests and soil-borne diseases in preparation for the next growing season. We know that an ideal environment in combination with healthy soil and good land management results in healthier, more vigorous plants, which translates to higher-quality products.
As farmers, it is our responsibility to care of the land with good management decisions today so that we grow the best quality products while better preserving the land for the future. It takes careful planning, knowledge of the land, a commitment to sustainable practices and a desire to put farming first.