As state legalization measures begin to legitimatize the US cannabis industry, stakeholders, both those currently in the industry and those who plan to join in the not-too-distant future, grapple with the best ways to right the wrongs from the decades-old War on Drugs. While some stakeholders support residency requirements and setting aside a percentage of a state's cannabis licenses for social equity and economic empowerment applicants, others contend that these solutions are discriminatory. Reuters reports that lawsuits against social equity programs have been filed in Michigan, Illinois, Missouri and Maine, and some have received decisions that rule against existing social equity programs. While there is disagreement on the best way to create an equitable cannabis industry, few dispute that we're dealing with an oppressive legacy against low-income individuals and people of color and the cannabis industry is in a unique position to shape a socially responsible industry that focuses not just on profits, but also on the greater good.
Challenges for Social Equity Applicants and Licensees 
Currently, Black Americans make up 13% of the US national population, but own less than two percent of cannabis businesses owners, according to Leafly's Jobs Report 2021. Why? There are five primary factors.
In most states, cannabis licenses are expensive and difficult to get. The application process requires a team of experienced individuals to work on everything from finding and negotiating real estate contracts; to vetting and hiring architects, safety, and security consultants; to working with community stakeholders to gain local approval.
After the pieces are in place, applicants have to write it all down, which is a challenge in itself. It is not uncommon for one state cannabis application to be over one hundred pages.
Since cannabis is still federally illegal and listed as a Schedule 1 drug, it's nearly impossible to get a business loan to fund the application process or, if an individual is lucky enough to get a provisional license, to renovate or build out cannabis cultivation, processing and/or retail facilities.
Because of the low-income status of many social equity applicants, few have access to accredited investors or low interest loans.
Finally, if an individual or organization makes it through the application process and receives both a license and funding to operate, they face ongoing operational challenges including ever-changing laws, rules and regulations. Maintaining compliance is a process in and of itself.
If cannabis industry stakeholders don't make honest efforts to provide real solutions to these challenges in the near future, inequalities will proliferate.
Current State of Social Equity in the US Cannabis Industry
To help mend the harms of the War on Drugs and reduce the institutional challenges faced by marginalized individuals, some states have instituted social equity programs that prioritize cannabis business licenses to those previously incarcerated on cannabis-related convictions and/or those who live in zip codes with high incarceration rates for drug crimes. Some states broaden the social equity lens and include women- and veteran-owned businesses in social equity programs.
The National Association of Cannabis Businesses explains:
The goal of social equity laws is to ensure that people from communities disproportionately harmed by marijuana prohibition and discriminatory law enforcement are included in the new legal marijuana industry. Policymakers are working to address criticisms that outsiders are setting up legal cannabis businesses and profiting by doing the same things their less fortunate neighbors were arrested and given jail time for just a few years ago.
By prioritizing social equity applicants, our industry is starting to bridge the access gap and improve the odds that previously marginalized individuals will make it into the C-suite and other influential positions. But is it enough? Many argue that social equity programs won't make a real difference until more programs include low-interest loans and/or provide access to capital sources and ongoing support after licensure.
Although social equity programs vary, many require applicants to live in a zip code with a high incarceration rate for drug crimes or have a state residency requirement, meaning that social equity applicants must have lived in the state for an established number of years before they can qualify for social equity status. In some states, municipalities are tasked with creating these programs as is the case in Los Angeles and Oakland, California.
While some states offer social equity applicants priority consideration for their licensing applications, others offer reduced application and licensing fees, technical assistance, entry into an incubator program specifically designed for social equity applicants and/or apprenticeship opportunities.
Although social equity programs focus on developing business leaders with marginalized racial and socioeconomic backgrounds, other components of these programs often include criminal justice reform, such as revising resentencing guidelines and expungement requirements for those with cannabis-related convictions. The MORE Act, for example, not only calls for federal legalization, but also for reassessing the legal status of cannabis-related convictions, arrests, and prison sentences.
US States with Cannabis Social Equity Programs
When Colorado and Washington voted in favor of adult-use cannabis legalization nearly a decade ago, lawmakers were tasked with drafting regulations for what a legal marketplace would look like in their respective states. Although legalization efforts focused on the inequities of prohibition, the War on Drugs, and the legal cannabis industry, social justice initiatives were not initially included.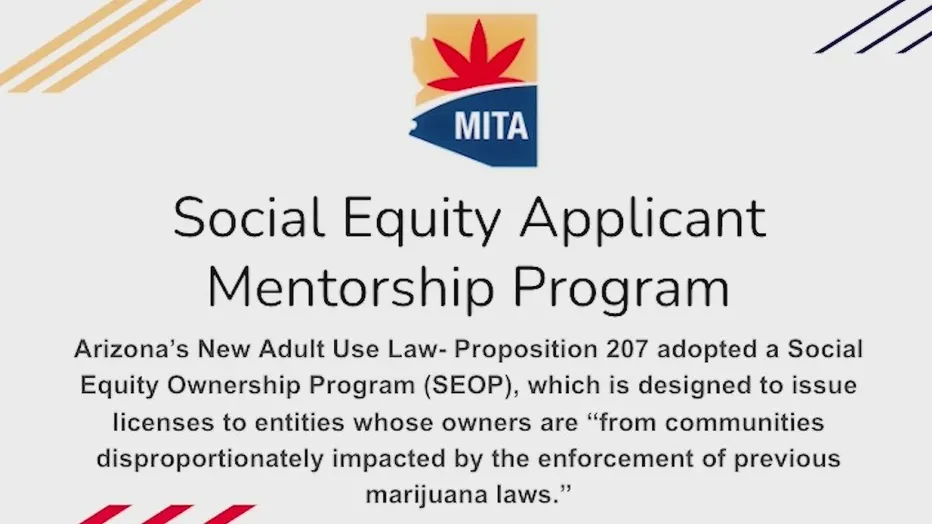 Today, there are 37 states and municipalities, including Washington D.C., that have legalized medical cannabis. Nineteen of those states have also legalized adult-use cannabis. Recent data shows that one in four Americans consumes cannabis, suggesting that legalization efforts have started to normalize cannabis use among the US population.
Out of the 19 states with adult-use cannabis, 13 have developed social equity programs to help marginalized people become cannabis leaders in their markets. States that incorporated social equity programs into initial adult-use cannabis legislation include Massachusetts, California, New Jersey, New York, New Mexico, Michigan, Vermont, Illinois, Connecticut, Arizona and Virginia. Although Colorado and Washington's laws initially did not include social equity programs, both states are now in the process of implementing them.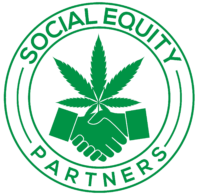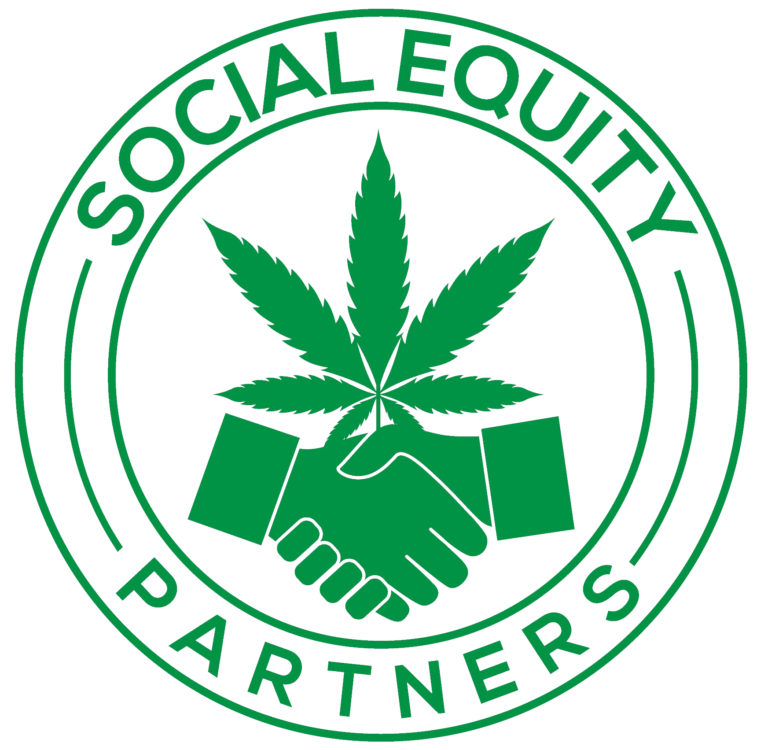 It's important to note that not all US states with legal cannabis programs take the social equity approach. States with legal adult-use programs but without social equity programs include Montana, South Dakota, Maine, Nevada, Oregon and Alaska.
After Social Equity Licensure
For those social equity applicants who receive operational licensure, there is the ongoing issue of compliance. As if there were not enough pressure on social equity applicants and license holders, maintaining state-compliant businesses and developing internal policies and procedures that drive brand awareness and loyalty can be a challenge. The hard reality is that admission into a social equity program and even obtaining licensure does not ensure a business leader's success. Besides increased access to capital, expanding social equity programs to include post-licensure support, at least for the first year or two, would improve the odds of long-term success.
All in all, social equity programs in the US cannabis industry have begun to make a difference and right some of the wrongs of the War on Drugs, but there is still work to be done. To build an industry that improves lives not only with cannabis products but also with financial opportunity, we must continue to prioritize and expand current social equity programs and fight for new social equity programs in all legal cannabis states.