On Christmas Day, not only did Israel, global leader in medical cannabis in particular, finally decide to legalize medical exports, but in a surprise move, so did Thailand.
Both developments are likely to have huge implications on the entire global cannabis discussion, albeit in slightly different ways.The impact will be interesting to watch.
Israel's Export Decision
The issue of exports from the original home of the medical cannabinoid revolution has been a perennial sticky wicket for the last several years. As the Israeli medical market liberalized at home and certainly in the last five years, the government steadfastly refused to export the drug. Further, the country's president Benjamin Netanyahu also cut a political deal with Donald Trump to move the Israeli capital from Tel Aviv to Jerusalem that delayed this discussion over the last 18 months. With a global market now exploding that Israel to date has been excluded from and Netanyahu's political capital tarnished with corruption, things are about to change.
The impact will be interesting to watch. Especially with the network of Israeli production farms also sprinkling around particularly Eastern Europe and Greece.
Thai Surprise
Thailand's parliament voted to legalize the use of medical cannabis, making it the first country in Southeast Asia to do so.
Here is also what is intriguing: The country is, like Israel, looking at creating a domestic boon with a tightly controlled domestic economy booster. Not to mention clearing the jails, which are filled to bursting with people on even low level drug offenses.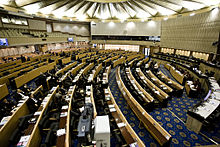 And just like Israel, Thailand is also, already, talking protectionist measures to shield domestic producers from being bought out by foreign interests, certainly of the corporate kind.
The Combination Package
In the short term this means, at least on the export front, that there will be more competitors to the Canadian giants now entering the room. And between Israel and Thailand alone, this also means that new strains on the medical side, will begin to enter global medical markets.
For all the future promise of tweaked product, cheap cannabis flower and oil flooding markets globally by importers and distributors realizing that the game is far from over, is going to be the first real challenge the Canadian cannabis companies have yet faced.
In the wake of the news that Epidiolex is not as effective longer term as hoped (which is a common phenomenon in the pharmaceutical industry known as a "drug holiday" where users initially improve and then develop tolerance to the drug), this is also an intriguing new development. This means that new strains are entering the global market at an unprecedented pace, literally competing with pharmaceutical products at a time when reform continues apace.
At a time when cannabis investments (particularly in the US), quadrupled in 2018, this also means that western dollars, if not companies, will begin to find other markets and market outlets.
And that is a Christmas present in 2018 that will reverberate long into the future.