There is a great deal to be happy about with medical cannabis legalization in Germany. This is the first country that has mandated insurance coverage of the drug – at least at the federal legislative level.
However, as the government evaluates the finalists in the first tender bid for domestically grown and regulated cannabis, a real crisis is brewing for patients on the ground. And further one that the industry not only sees but is trying to respond to.
Spektrum Cannabis GmbH, formerly MedCann GmbH began trying to address this problem when they obtained the first import license for Canadian cannabis last year. They are also one of the apparent five finalists in the pending government bid to grow the plant domestically for medical purposes. According to Dr. Sebastian Schulz, head of communications for Spektrum, "Shortly after the new cannabis law was reformed we experienced a huge increase in demand from the side of patients. We had prepared for that. The German population is very curious about cannabis as a medicine and in general very open to natural remedies."
People are curious here. But like other places, the law in Germany has evolved slowly. Much like Israel, the government has allowed a trickle of patients to have access to cannabis by jumping through multiple, time consuming hoops. The process of getting cannabis prescribed, much less getting a pharmacy to stock it, was difficult. Patients had to pay out of pocket – a monthly cost of about $1,700. While that is expensive by American standards, to Germans, this is unheard of. The vast majority of the population – 90% – is on public health insurance. That means that most Germans get medications for $12 a month, no matter what they are. Allegedly, German patients were supposed to get about 5oz a month for this price. At least that is what the law says.
People are curious here. But like other places, the law in Germany has evolved slowlyAs in other countries, no matter what Germans think about recreational reform, the clear majority of them at this point support medical use. And at this point, both legislatively and via the courts, the government has said and been required to provide the drug to Germans patients at low cost.
Unintended Effects & Consequences
Since the law went into effect in March of this year however, things have suddenly turned very dire for patients.
The handful of people who had the right to grow at home – established under lawsuits several years ago – were suddenly told they could no longer do so. They had to go to a doctor and regular pharmacy. Even regular patients in the system found that their insurance companies, allegedly now required to pay, are refusing to reimburse claims. Doctors who prescribed the drug were abruptly informed that they would be financially responsible for every patient's drug cost for the next two years (about $50,000 per patient).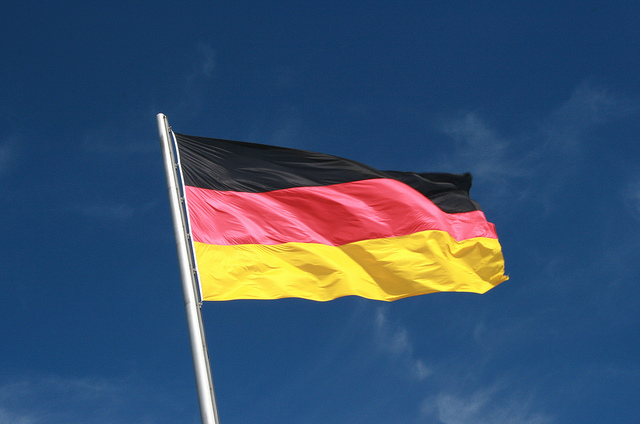 To add a final blow to an already dire situation, German pharmacies that carried the drug, then announced an additional fee. It is about $9 extra per gram, added at the pharmacy, pushing the price of legitimate cannabis north of $20 dollars per gram. This is justified as a "preparation fee." Cannabis bud is technically marked as an "unprocessed drug." This means the pharmacies can charge extra for "processing" the same. In reality this might be a little bud trimming. If that. The current distributors in the market already prep and pre-package the drug.
What this bodes for a future dominated by infused products, oils and concentrates is unclear. However the impact now is large, immediate and expensive in a country where patients also must still go to the pharmacy in person for all prescription drugs.
There is no mail order here, by federal law. Online pharmacies are a luxury for Auslanders.
At minimum, this could mean that without some relief, German patients will go right back into the black market and home grow.While nobody has challenged this situation yet en masse, it is already a sore point not only for patients but across the industry. It means that an already expensive drug has gotten even more expensive. It also means that the government regulations are not working as planned.
At least not yet. For the large Canadian companies now coming into the market with multimillion-dollar investments already sunk in hard costs, Germany will be a loss-leader until the system sorts itself out.
According to Schulz, whose company is now in the thick of it, the new law is very vague. "Currently, there are almost no cannabis flowers available in German pharmacies because companies like us are not allowed to sell them," says Schulz. "Various different regulatory demands come up that seemed to change on a monthly basis. We are ready to deliver even large amounts of cannabis for a market that might well explode soon – but we first need to overcome the regulatory nightmare that leads to the suffering of so many patients here these days."
At minimum, this could mean that without some relief, German patients will go right back into the black market and home grow. Black market costs for cannabis are about $10-15 a gram. In other words, exactly the situation the government was hoping to avoid.
What Is Causing The Situation?
The intended effect of the legislation was twofold, according to industry insiders: To legalize cannabis in such a way to meet a rising public demand and, in the face of a court decision, to limit the home grow movement. The latter of which, despite federal regulations, is thriving here. Germans like to grow things, and cannabis is a rewarding plant to nurture.
High attendance at the Mary Jane Grow Expo in Berlin in June is just one sign that the genie is out of this particular bottle. BfArM – the federal agency in charge of regulating narcotics and medical devices – cannot stuff it back.Patients are going back to the way things were
However home grow does not build a professional, high volume cannabis market, much less a highly regulated medical one make. The government also made clear that it is going to have strict inspections and quality controls, and will technically buy all the cannabis produced, per the terms of the bid application process.
However, it is not entirely clear when the government will start actually doing the buying. And why the buying has not started yet. If insurance companies are refusing to pay, this means the government is not reimbursing them. The same government, which has also agreed to do so, as of March 2017.
What Gives On Good Old German Efficiency?
On the streets, patients are going back to the way things were. Many are used to fighting for the only drug that makes them feel better. The euphoria in May, for example, has been replaced with weary acceptance that things might get a bit worse before they really improve.
That said, there is also a realization that more activism and lobbying are required on just about every front. If an extrapolation of data from say Colorado or California is applied to Germany, there are already at least a million eligible patients here, based on the qualifying conditions. The government is planning for an annual increase in medical patients of about 5-10,000 a year, including in the amount of cannabis they are planning on buying from the licensed producers they choose. The numbers, however, are already not matching.Even existing patients are literally being forced into the black market again.
Added to this wrinkle is the other reality that is also looming, particularly now.
With one exception, all of the firms now apparently in contention as finalists for the German government bid will also be supplying a domestic market in Canada that is going rec next summer. One year, in other words, before the German companies even begin producing.
What Is The Upshot For Patients?
Guenther Weiglein is one of the five patients who sued for home grow rights in 2014. He is now suing again for the right to extend home grow privileges until the government figures out its process. He is not the only one. Earlier this year he was told he had to stop his home grow and integrate into the "mainstream" system. So far, he, along with other patients who are suing, including for insurance coverage, have not been able to get cannabis easily through the system, although they are starting to make progress.
Weiglein's situation is made even more frustrating by the fluidity of the situation. As of late July, he had finally gotten agreement from his insurance company to cover the drug. But now he cannot find a doctor willing to accept the financial risk of prescribing it to him. And in the meantime he has no access to medication.
Talk to any group of advocates right now, and there is one ongoing story. Even existing patients are literally being forced into the black market again.
And those that can't afford it? They are out of luck. Some patients say a tragedy like someone dying will create the impetus to move this into public eye. A hunger strike here by a leading cannabis doctor earlier this summer has so far not had much impact on policy. There is a great deal of pessimism here, as promised change earlier this year has turned into a long and drawn out multiyear question mark.
If this sounds like a bubbling and untenable situation, especially before a national election, it is. The prospect of another four years of Angela Merkel does not bode well for fast cannabis reform.
That said, the German government is now in an interesting situation. The law has now clearly changed to say that sick Germans are allowed to use cannabis as a drug of choice for chronic diseases when all else fails. Further, the national government has bound the insurance industry to cover it. So far, every patient who has sued for coverage has won. That has not, however, moved the insurance industry altogether. Nor has it solved the problem with doctors prescribing the drug.
Many now ask what will? It is clear, however, that it will change. The question is when, how fast, and in what situations.
The problem will undoubtedly ease by 2019, when the first German crops are finally ready, although it will be far from completely solved.