To say 2020 was a historic year is an understatement.
Arizona landed in a solid eighth place among the top ten most successful cannabis states thanks to its expansive medical cannabis program. To close out the year, voters approved Proposition 207, also known as the Smart and Safe Arizona Act (SSAA), making Arizona one of 15 states, plus Washington D.C., to legalize the adult use of cannabis, which is expected to rocket the state's overall cannabis sales to new heights.
It's essential to this conversation that we clarify the two sides of this rapidly growing industry. Medical cannabis is a form of treatment, the adult use and consumption of cannabis is a choice. During the pandemic, in many medical cannabis states, the medical cannabis industry was deemed an essential service and allowed to continue providing valuable medicine to patients and caregivers. As medical cannabis programs continue to provide safer therapeutic options which are complementary to or serve as an alternative to many traditional treatments and narcotics, especially opioids, patients can be confident the need for medical programs will continue. Arizona's adult use cannabis program imposes greater limitations on quantity and potency, while also requiring higher standards for packaging. We saw a trend during the pandemic as again, many states prioritized and allowed their medical programs to continue, while limiting adult use facilities, in the same manner as other non-essential businesses.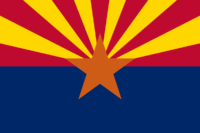 It's also worth noting that we have seen many inevitable changes in patient behaviors during the pandemic, including an increased need for medical cannabis. There was a patient demand for convenience, safety and no-contact services, increased online ordering, scheduling and curbside pick-up or delivery. Many of these services were already on the rise in popularity throughout the various legal states. While Arizona's recreational program prohibits delivery until at least 2023, retail adult use consumers will expect some of these services to extend to the new market. As life after the COVID-19 pandemic continues on and the need for some of these safer more convenient options also continues, we hope to see them more permanently implemented from a legal and regulatory perspective. For now, here are the highlights we'll see come into play in the first few months of 2021 as Arizona adopts its new adult use cannabis program.
Smart and Safe Arizona Act (Prop 207):
Legalizes the sale, possession (one ounce) and consumption of adult use cannabis for adults at least 21 years old.
Adds a 16 percent excise tax on adult use cannabis sales, in addition to the state's 5.6 percent, totaling a 21.6 percent tax.
Allocates an estimated $300 million in Arizona revenue to be divided between community college districts, municipal police, sheriff and fire departments, fire districts, highway funds, public health programs, infrastructure, and a new Justice Reinvestment Fund.
Allocates more than $30 million annually for addiction prevention, substance treatment, teen suicide prevention, mental health programs, and justice reinvestment projects.
Provides opportunities for expungement of certain lesser cannabis-related crimes such as possession, consumption, cultivation or transportation.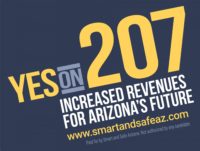 But of course, state law is just one part of the equation. Adult use cannabis facilities must be licensed separately from state to local levels, including counties to cities to local municipalities, all of which may also adopt rules and requirements through zoning and land use ordinances. Swift and certain timelines established by the Smart & Safe Act dictate the speedy launch of this new program, first utilizing the existing medical cannabis infrastructure.
Many Arizona consumers are under the impression that they'll be able to walk into a dispensary on January 1, 2021 and buy cannabis. But that is not the case. They'll have to wait until the Arizona Department of Health Services (AZDHS) completes the early applicant licensing process, which begins in January 2021. Currently, local and multistate operators are waiting for AZDHS to complete the rules and regulations for the adult use cannabis program. Here are two of the most significant steps to be navigated in the upcoming weeks:
Smart and Safe Arizona Act (Prop 207) – Step 1: The Rulemaking Process
AZDHS has been tasked with developing the rulemaking process for the Smart & Safe Act. The first draft of the adult use cannabis program rules has already been released, primarily consisting of the application requirements for the early applicant process.  AZDHS collected its first round of public comments for consideration on Thursday, December 17, 2020.  The exact details and parameters of the adult use cannabis program will not be finalized or known for certain until AZDHS completes the rulemaking process. We anticipate the next draft of adult use cannabis rules to be released sometime in early January.
Smart and Safe Arizona Act (Prop 207) – Step 2: The Application Process
AZDHS will begin accepting early applicants under the Smart & Safe Act on January 19, 2021, closing the process on March 9, 2021. Current medical cannabis license holders who apply for and acquire an adult use license in the early applicant process will be authorized to a dual-licensed dispensary (both medical and adult use license), as well as one offsite manufacturing facility (which may later be amended to include both medical and adult use manufacturing license), and offsite cultivation.

Early adult use license applicants are reserved for those that currently hold in good standing at least one Medical Marijuana Registration Certificate ("Medical Marijuana License") and applicants applying to counties with no current operating dispensaries. Any county with a single operating dispensary (a medical cannabis dispensary) will be allocated an adult use license (dual license) as long as the medical license holder is in good standing for the application.  All adult use licenses allocated to those counties without a current operating dispensary must keep that dispensary within that county.
AZDHS will have 60 days to process each application. Adult use licenses for counties without a current operating dispensary will be allocated through a random selection process, if more than two applications are received for that county. Additionally, upon the conclusion of the early applicant process, any adult use license that has not yet been awarded through that process, will be available to the general public and allocated through a random selection process.
This brings us to later phases of implementation of the Smart & Safe Act: within approximately six months of the adoption of the initial recreational program rules, AZDHS must develop and adopt the rules and regulations for the Social Equity Ownership Program (SEOP). The primary goal of the SEOP is to allocate 26 adult use licenses to "communities disproportionately impacted by the enforcement of previous cannabis laws." In other words, communities disproportionately and negatively impacted by cannabis criminalization. Smart & Safe is light on the exact manner and process at this point, so Arizona voters and cannabis companies will look to AZDHS for the development and implementation of this important part of the adult use program. Stay tuned.