For those familiar with the tragic history of apartheid in South Africa up until the end of the 1980's, Lesotho is a country long associated with terrible political and economic repression. Also known as the "Kingdom in the Sky" because of its stunning geography, the tiny, landlocked country is literally inside and completely surrounded by South Africa. During the apartheid regime, Lesotho was a place where "vice industries" like prostitution and gambling were allowed to flourish by a much more conservative surrounding political regime. Much like Indian reservations in the U.S., in fact.
Even today, diamonds and water are the country's top exports although tourism, including skiing, is still a major underpinning of the country's domestic economy.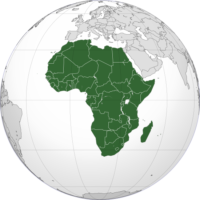 Moving forward into the 21st century and much like American Indians, the mountainous, impoverished country is looking at the cannabis trade to create a national income of global worth. In 2017, the country became the first on the African continent to actually legalize cultivation for medical purposes, as well as export. Illicit cultivation, mostly bound for the black market, however, has boomed since the end of the apartheid regime.
The country's high altitude and fertile soils untainted with pesticides, makes Lesotho an ideal place to grow even outdoor crops. And as a result, the country has also begun to attract foreign capital interested in the production and export of finished products rather than the raw plant material. Several big Canadian producers, in fact, have already established commercial operations.
2018 Was The "Year For Cannabis" In South Africa
As a result of Lesotho's lead, neighboring countries are now also following suit on the legalization front. Zimbabwe, just to the north of South Africa, has also legalized cultivation for medical purposes although local farmers have been slow to seize the opportunity. Malawi is also moving towards some kind of cannabis reform along with Nigeria, Ghana and Swaziland. And of course, to the north, Morocco, already established globally for illicit cannabis and hashish production (much of it making its way into Europe as it has for literally hundreds of years at this point) is also teetering on some kind of reform.
In South Africa itself, the economic powerhouse of the continent, the personal cultivation and smoking of cannabis (for both medicinal and recreational reasons) was enshrined as a constitutional right as of September 2018. That said, commercial production and sales for recreational use remains illegal. As in other places, the licensing process in South Africa has held up the medicinal and recreational market already on the table if not in the room. And most locals cannot afford the licensing fees.
That said, there is already a commercial cannabis beer brewing company called Durban Poison which rushed into the space as soon as the constitutional question changed in South Africa. The country is the biggest beer market in Africa. And there are competitors already lining up for similar opportunities of both the medical and recreational kind.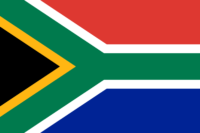 Including South Africa, according to estimates, there are already 10,000 tons of product produced (mostly illicitly) across the continent. Much as in other places, this "green gold" has financed many of the regional wars of the last sixty years. For this reason, apart from the economic benefits that legalization brings, it may well be that the first big continental competition on the cannabis front that enters first world markets, will be African rather than Latin American (or even Chinese).
Legalization and regulation will help stamp out the illicit financing of guerrilla wars and devastation, bringing more political and economic stability. It may also provide one of the best regional economic incentives to stop rare wildlife poaching.
Medical and Recreational Opportunities Loom Large- But So Do Liabilities
But for all the potential of the future, now comes the hard part (as in other regions of the world where reform has come). Stamping out the black market and establishing licencing and other regulations (of all kinds, starting with GMP). Plus of course, because this is Africa, attracting capital at reasonable rates, and establishing legitimate distribution domestically, plus trade routes for global export. Including of course, both to Europe and Australia.
Medical research in Africa is also likely to be an interesting question especially given the impact of cannabis on infection. Africa is home to some of the more dire contagious natural diseases known to man. This plant, in other words, produced locally, might also be applied locally to help manage everything from Malaria to Ebola. If not become a staple in the medical kits distributed by foreign aid organizations. That of course, will take reform at the UN level. But even this conversation, at this point, is now moving.
That said, as 2019 gets underway, there is not a single continent of the world, much less a region, where cannabis reform has not touched.