The drug war has harmed communities of color since its inception. For decades and decades, BIPOC (Black, Indigenous, and other People of Color) have been nearly six times more likely to be arrested for drug use than White Americans, despite similar rates of use.
Over the years that legalized cannabis has proliferated across the country, the same trends of market consolidation have emerged in every state that has legalized the plant. BIPOC communities already impacted by the drug war have less access to capital and therefore less access to the cannabis industry. Cannabis market consolidation has always led to white people taking a greater market share while BIPOC communities are left behind.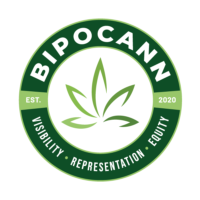 The legal cannabis industry currently lacks representation of BIPOC executives, business owners, and professionals. Ernest Toney, former global marketing and partnerships manager at Marijuana Business Daily, wants to change that. He founded the BIPOC Cannabis Business Network – a membership community that is working to make the cannabis industry more accessible and profitable for BIPOC professionals and business owners.
BIPOCANN is a place to meet cannabis industry leaders, a place to exchange goods, services and ideas that promote BIPOC economic growth in cannabis, an innovation hub for unique voices and perspectives, and it's all BIPOC-owned and managed.
In this interview, we sit down with Ernest Toney to hear about BIPOCANN and ask him some questions about what the future of the cannabis industry could look like.
Cannabis Industry Journal: Tell me about your background- how did you get involved in the cannabis industry?
Ernest Toney: I grew up in Virginia and went to James Madison University where I studied kinesiology, and sports management in graduate school. That led me to pursue a career in sports administration, beginning as a sales and marketing director for a large YMCA in the southwest, followed by a stint as a sales consultant for the Arizona Diamondbacks in Major League Baseball. Immediately prior to joining the cannabis industry, I worked at USA Ultimate – the national governing body for the niche sport of ultimate (frisbee) in the United States. During that time, I managed and scaled adult programs and events across the country. A big part of my job required collaborating with national stakeholders and creating and enforcing policies to grow the sport by making it more accessible to diverse demographics. We also worked hard to increase the commercial visibility of the sport through mainstream media, including ESPN, with gender equity being a major focus area. It was cool because looking back, I learned a lot of things during that five-year period that is directly applicable to the work I'm doing to support the cannabis industry.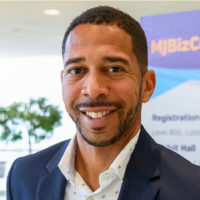 But my interest in the cannabis industry became strong when I moved to Denver in 2011, a year before Amendment 64 passed. When Colorado became the first adult use cannabis market in the USA, it was an exciting time. I have always been curious about economics and how policies can impact people's lives. I was interested in what was going to happen when the new market opened.
Early on, I followed the industry trends very closely. Living in downtown Denver, I saw firsthand the effects the cannabis industry was having on day-to-day life, like increased tourism, a housing market boom, a lot of new start-ups, dispensaries opening everywhere. It was just something I knew I wanted to learn more about.
Around 2016, I started making industry connections, but didn't pursue opportunities until a few years later. Eventually, I was hired in 2018 by MJBizDaily to focus on new business initiatives. Some of my past successes with scaling programs, national and international event management, and community-building aligned with what they were looking for.
I started as the company's first international marketing manager. In that role, I was responsible for driving marketing campaigns to increase the company's global readership, event registrations, and business conference presence in foreign markets. After the first year, I transitioned to identify and manage marketing partnerships for the company – which included international and domestic media, event, and affiliate partnerships within and outside of cannabis.
I felt compelled to make a change amidst the social unrest this summer. I was doing my own protesting and volunteer advocacy in Denver, but started to see more broadly, in the cannabis industry, that cannabis executives and companies were bringing attention to the fact that the War On Drugs has been problematic for minorities and communities of color. There was greater talk about social equity programs and how they are not as effective as they should be. There was greater attention to the fact that over 40,000 people are still incarcerated for the plant that others are profiting from – and that the people behind bars are predominantly coming from communities of color. I was in a position that afforded me the opportunity to see what the composition of the global cannabis industry looked like, and I  could see minority representation was lacking in business ownership, leadership positions, and more.
I thought – what is the best way for me to use my talents, insights, and knowledge to affect and change this narrative? Ultimately, I decided to start my own business. Not only was this an opportunity for me to "walk the walk," being a black man starting a business in this industry where there is a lack of black ownership, but more importantly I was uniquely positioned to be able to educate and let people know about the opportunities to be a part of the booming industry. So, I did some brainstorming and came up with a company, which is called BIPOCANN and it stands for connecting BIPOC communities to the cannabis industry.
The work I have been doing for the last quarter includes directly recruiting people into the industry. If you are curious and want to learn more about the industry, then BIPOCANN can be the entry point. We figure out what your goals are and use the network and our resources to get you connected and figure out where you want to go. Likewise, if you are a service provider, like a graphic designer, accountant, marketer or business owner for example, that sees opportunities for your business to play a role and support it from an ancillary standpoint, BIPOCANN can be an entry point for you too.
The other component to it is working with existing businesses who are trying to make the industry more accessible. I work with existing companies and brands to create platforms that amplify voices and make BIPOC folks more visible, seen and heard within the cannabis industry. We are also helping businesses increase their profitability through diversification tactics and marketing tactics that contribute to their bottom line.
CIJ: Tell me about BIPOCANN- what is it, what are your goals with this project and how has it been received so far?
Ernest: The prohibition of cannabis has disproportionately impacted communities of color in the Americas. I alluded to this earlier, but there are more than 40,000 people behind bars in the U.S. for cannabis possession and use. There's evidence suggesting that Black Americans are up to six times more likely to get arrested for cannabis use than White Americans despite use rates being the same. And when you look at the makeup of the professional industry, there is poor representation of business ownership by people of color. The Cannabis Impact Fund references that only 4.3% of dispensaries are Black or Latinx-owned. These problems intersect in a lot of ways.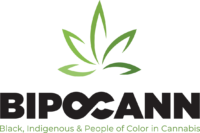 BIPOCANN is a small business working to make the cannabis industry more accessible and profitable for BIPOC professionals and business owners. Now, I know that one company cannot change 100 years of cannabis prohibition and how policy works. But if you want to make this industry more accessible, inclusive, and profitable for those who do not have the access then there are a lot of levers to pull. Policy is one. But BIPOCANN is using more direct strategies. We actively recruit people to come in and be a part of this industry, through employment, entrepreneurship, consulting, and collaborations.
We have also created the BIPOC Cannabis Business Network, a community where members can exchange services, network, and collaborate. It's all about creating more opportunities for BIPOC professionals and business owners, and it's a safe space to share your experiences and to ideate. Similar to your Cannabis Quality Virtual Conference, where there was a dedicated space for BIPOC folks to be seen and heard and tell their story through your virtual panels, we use our resources and network to help advocates for equity and access be seen, heard, and find opportunities to thrive as a business owner or professional.
CIJ: How do you hope BIPOCANN will be embraced by the cannabis community?
Ernest: I think it has been received well in its first quarter of business. We have had opportunities to share our story across a lot of platforms, including multiple cannabis industry conferences, podcasts, and interviews with varied media outlets. We are in startup mode, so currently we are about building a brand, being seen, and helping people understand what we are trying to achieve. We are working towards that right now. We have had some success and folks are supporting our vision and goals.
I am hoping the cannabis industry will look at BIPOCANN as another important resource within the social equity, business development, and networking landscape. I don't want to be seen as a competitor to the organizations and individuals who have been doing similar work in this space, for much longer, but as an ally. Some of our approaches to bring new people into the industry will include strategically aligning communities and markets where we have strong ties – such as state governments, national nonprofits, and global cannabis networks.
CIJ: Where do you see the cannabis industry making progress with respect to diversity and including people of color?
Ernest: When I look at the types of conversations  and coverage the industry is having, even compared to last year, it seems like more conferences, media entities, brands, and individual leaders are tuned in and trying to figure out how they can contribute to making this industry better, more equitable and more accessible. I am seeing a lot of more attention, attempts to understand where the gaps are and what to do about it.
When I take a step back to think of all the virtual conferences that have made dedicated conference tracks or even entire programs – like the National Association of Cannabis Business' Social Equity Conference, the Emerge Canna Conference, the Cannabis Sustainability Symposium, and the Cannabis Industry Journal's post-election social justice panel – or weekly segments from Black leaders like Dasheeda Dawson (She Blaze) and Tahir Johnson (The Cannabis Diversity Report) — those are good signs. They are creating opportunities for voices representing underserved communities in cannabis to share their perspectives and be advocates for change.
But there is still much to do and that includes greater education about the realities, histories, and challenges BIPOC and other minority communities are facing. Going back to the NACB, they recently drafted a social equity standard for state legislatures to use as a baseline for crafting policies and provisions for social equity programs. That and resources from organizations like the Minority Cannabis Business Association, Supernova Women, Cannaclusive, Minorities for Medical Marijuana, and the Massachusetts Recreational Consumer Council, for example are some useful resources for the industry.
Wana Brands is also continuing to do good work, and it was exciting to see them become the first sponsor of the inaugural Black CannaConference by the Black CannaBusiness Magazine. That was a great example of an industry leader using their dollars, marketing resources, and company values to support an event specifically dedicated to creating, developing, and enhancing Black entrepreneurs and businesses in the cannabis industry.
"It is hard to know what even a year from now will look like."On the policy front, we just saw on election day cannabis having a ton of success at the polls, passing in every single state where there was a ballot measure.
Arizona did a good job with having social equity provisions directly included in the language on their ballot measure. I think for the states that have yet to draft a social equity program, they can look at what has worked well in some other states and also look at what has not worked well, like loopholes that invite predatory behaviors.
I'm excited to see that Governor Ralph Northam and the Virginia Marijuana Legalization Working Group are already identifying the best ways to make a recreational market a beneficial and sustainable one, and tackling how to incorporate social equity, racial equity, and economic equity into a future legalization bill. I am looking forward to learning more after an upcoming meeting with a Working Group member. Eventually, I hope to contribute towards any social equity efforts that will benefit my home state and hometown (a high poverty community that has been at the crossroads of America's major civil rights movements, with a correctional facility that houses an inmate population equivalent to nearly 10% of the town population).
CIJ: Where do you see the industry moving in the next five years?
Ernest: Ha-ha! It is hard to know what even a year from now will look like.
Just this week the United Nations rescheduled cannabis, which is a big deal! We also saw the U.S. House of Representatives pass the MORE Act. We are inching closer towards federal legalization in the US and I think it will happen within that five-year timeframe, and it will be contentious. There will be compromises on things some folks don't want compromises on, there will be more big money influencing the outcomes of the industry, and there will be unforeseen or unintended consequences to whatever the federal legislation looks like. I recently moderated a panel of social equity license holders, who felt that federal legalization would harm the disproportionately impacted areas (by the War on Drugs) even more! Their preference was to see cannabis de-scheduled and remain under state control.
I think federal legalization will bring another wave of major mergers and acquisitions, similar to what the Canadian market experienced in 2019, benefiting big business over small business. "We need folks who are educated and informed about these matters to be at the policymaking level to have a fighting chance."
CIJ: Do you think we can change that?
Ernest: There are so many things at play. The legislators need to have diverse perspectives and representation from the folks in the industry, especially people of color who can speak to the impact that a century of prohibition policies have had on their communities. Those voices and stories need to be heard, but that type of representation is grossly lacking on Capitol Hill…which is all the more reason we need leaders from the aforementioned communities to have a seat at the table when decisions are made.
I say that because a lot of time there are unforeseen consequences when policies are created, so decision makers at the federal level can learn from those of us already doing the work on the local level. I recently had a conversation with a former journalist and colleague who is currently in a cannabis regulatory role. We were talking about how policy and operations intersect with social equity. He made the points that "many markets implement license caps, which are intended to prevent oversaturation of cannabis business (the idea being that density of outlets impacts use rates, and particularly youth use rates); in theory, that's a good policy – but it comes with very real consequences for social equity applicants (because those licenses often go to the wealthiest applicants).  License caps also artificially inflate the cost of those licenses (for a transfer of ownership), which also harms social equity applicants. Lotteries are also generally the result of policy and usually have disastrous results for the social equity applicant."
So yeah – the rare opportunity to define a new industry that doesn't just do business as usual, that can right its historical wrongs, and that will reward the communities that have been most harmed by cannabis enforcement, is now. And we need folks who are educated and informed about these matters to be at the policymaking level to have a fighting chance. The optimist in me says "we can do it!" The pessimist in me reminds me that it is 2020 and people still believe the Earth is flat. I'll keep pushing for change, but I also won't be surprised if this perfect opportunity to get it right goes wrong.
CIJ: How can people get involved in BIPOCANN?
Ernest: The best way to get involved is to visit www.bipocann.com and support our efforts by becoming an individual member or business member. Not only does that give you the opportunity to connect directly with other members in our business network, but it gives you the chance to be the first to be notified about the latest projects, events, and opportunities we're working on to change the industry, how we can. By joining, you also directly support BIPOCANN's goals, contribute to the operating budget of a black-owned business in cannabis, and support the nonprofit partners who we allocate a percentage of monthly sales towards.
You can also get involved by subscribing to our monthly newsletter through the website or by following our social media accounts @bipocann. We are also available for speaking, media, or consulting projects that support social equity, diversity, and inclusion in cannabis. For those types of inquiries, please contact ernest@bipocann.com.