Move over Canopy Growth! Along with Aurora, Tilray, Wayland, Namaste and everyone else trying to break into the British cannabis market with authority. Ahead of all of them, a group of innovative start-ups just imported the first legal bulk medical shipment of cannabis into the country via a new entity designed to facilitate market access for such imports called Astral Health.
Jolly good show, as those on the ground due to benefit are no doubt thinking right now even if larger competitors are left in the proverbial cannadust for at least a few months.
That said, this is a larger gulf than it might otherwise be. Let's not forget, Brexit, or etc. is due next month as Parliament disintegrates and Prime Minister Theresa May heads to Brussels for another fruitless round of "negotiations" that everyone except the occupants of Number 10 (Downing Street, the residence and office of the British government) seem to understand have gone nowhere for two years. What that does to firms entering the market, including in the cannabis space has yet to be understood.
On the Dutch side, the export was handled by the Office of Medical Cannabis. On the British side, the medicine will be sent to directly to pharmacies.
The cannabis will go to patients who have multiple sclerosis and chronic pain.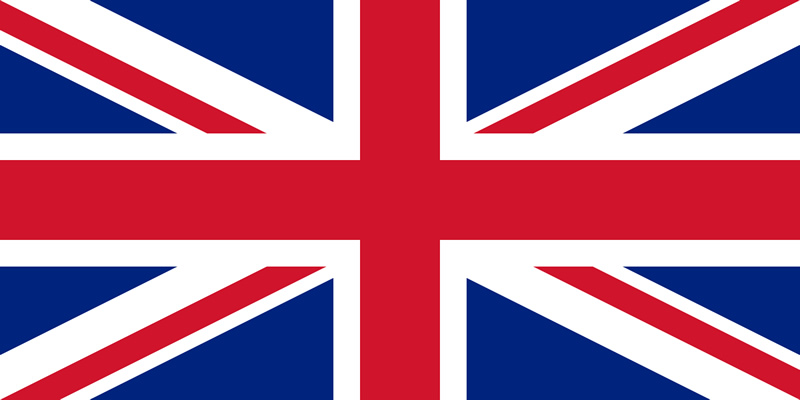 About The Companies Involved
Astral Health is a holding company and subsidiary of European Cannabis Holdings (ECH), which also worked alongside specialist pharmaceutical importer IPS Specials and another new start-up Grow Biotech, to bring the cannabis into the country legally.
Of all of them, ECH is perhaps the best known. It is a growingly influential investment company and one of the first (and few) "local" dedicated medical cannabis funds exclusively focused on the European space. ECH shares an office with Prohibition Partners, a cannabis consultancy and the organizer of Cannabis Europa, which just held a sell-out, standing room only conference in Paris. Both groups were also founded by Rob Reid, a Director of SOL Global, a Canadian listed cannabis company which has also made strategic investments of late – notably Greenlight Cannabis in Dublin, with a reach to 1,000 pharmacies across the UK and Ireland.
Most of the companies involved on the ground on this one, in other words, are start-ups. No matter the predominance of the larger Canadian companies in the news, the European cannabis space is starting not only to flourish, but do so in a way that is local, entrepreneurial, and in this case, ahead of the much larger, deeper-pocketed companies.
Niche Providers For Tense Times
In case anyone has forgotten, the deadline for Brexit is now in everyone's immediate gunsights if not, before March, marked on the kitchen calendar. Even if it looks now like there might be a delay until 2021 or even another "people's vote."
Regardless of the outcome, the interim is going to be sticky going for some time.
And of course, imported cannabis, even from Holland, and even if fitting into "regular" unique medical ex-im categories, absolutely also faces this enormity of uncertainty as well. No matter how well the new trade pact with the United States (cunningly crafted to include pharmaceuticals) goes if and when Euro trade (including pharma and cannabis) falls off the cliff. There are also indications that the "emergency Brexit" medical stockpiles and emergency import routes now underway could conveniently aid the cannabis industry from the Euro side, as drugs and other essential medical supplies will be sourced from Belgium and sent into the UK through alternate routes to avoid Brexit delays and backlogs.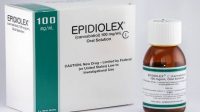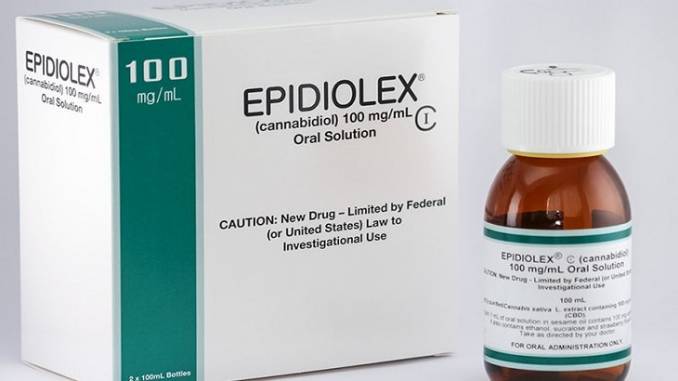 Just remember as the mess continues to devolve, no matter what happens, current British PM May is in a remarkably good position to benefit. Her husband, Philip May has been highlighted before for his financial involvement in both tech and cannabis pharmaceutical firms (see both Amazon and GW Pharmaceuticals which obtained the first medical cannabis import rights into the US for its CBD-based Epidiolex last year).
That is also why niche provision is such an interesting space in general in Europe, if not even more specifically the UK at present. No matter how unfair it also is to those who do not have the money to pay for their medication out of pocket (which is also in the cards as the NHS dithers if not disintegrates a little bit more). And in Europe that discussion is very pricey. Cannabis, without either public or private health insurance coverage to offset the cost, is unbelievably expensive. In the realm, right now, of as much as $3,000 a month at point of retail (pharmacies.) Those lucky enough to obtain pre-claim coverage however, pay as little as $12 for their monthly supplies.
In the UK right now, patients can obtain medical cannabis with a Schedule II prescription. However, just as in other legalizing countries in Europe, beyond price and approval issues, doctors have been reluctant to prescribe at all, and insurance approvals are complicated. Even before Brexit, supplies were scarce.
What happens come the end of March if the proverbial sheisehits the fan? That is a very good question. It is very likely that a patchwork of care networks will develop, driven by imports and the companies, if not families and patients behind them.
Regardless of what occurs in the daily particulars of politics, in other words, supply chain issues, particularly at the last mile, promise to be problems for some time to come. Even if all the hullaballoo over Brexit disappears in a wand waive of some Parliamentary fairy who magically appears in the nick of time and sprinkles dust over every MP making everyone come to their senses before Cliff Date arrives.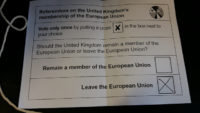 Even in Germany, the struggle between patients and pharmacies in terms of supply, and further, supply matching prescription, are far from over two years into "legalization by insurance approval."
It is very likely, in other words, that the specialized care required for timely import of cannabis in the UK in particular – no matter where it is sourced after Brexit – will require the unique kinds of knowledge that only British- or EU-based, highly focused start-ups can bring, at least in the immediate interim. For this reason, look for a lot of innovative "service focused" start-ups to come out of the next phase of both European and post Brexit cannabis industry developments.
And, as a result, more than a few surprise market entrant hybrids increasingly founded and sourced with both European and UK partners.
---
Disclaimer: ECH is a sponsor of MedPayRx's go to market pilot program.