Many growers may wonder why it's important to get their plants genetically tested, but the truth is that genetic testing can make growing a lot easier. Genetic analysis in plants can give a wide range of results that can help scientists solve everyday problems in plant cultivation, such as detecting diseases and identifying important traits in plant species.
Currently, three of the most important benefits that genetic testing can give growers are the ability to detect diseases, identify the gender of their plants and control the quality of their crops.
Pathogen detection
Pathogen infections can be difficult to detect and by the time symptoms are obvious, it may be too late and the rest of the crop is already contaminated. This is why DNA tests are a valuable tool for the early detection of diseases in plants. Even though plants reproduce through cloning, it's crucial to make sure the mother plant is healthy before proceeding, as 100% of the genetic material will be transferred to the clone, including any diseases the mother plant may have, such as a virus.
There are a few ways to detect pathogens in plants, including detection and symptomatology, serological techniques for viruses and microbiological techniques for fungi and bacteria. However, another effective method is detection tests using genetic material, also known as molecular methods. These tests involve screening the plant's genetic material for any alterations, such as the presence of the pathogen's genetic material. These tests are particularly useful as they provide accurate results when at least part of the pathogen's genome sequence is known. This is important as many of these genomes have yet to be fully studied and there may be new unknown variants.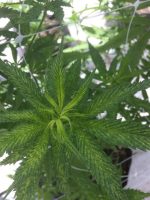 The reliability and effectiveness of genetic and molecular tests are due to the use of DNA as the starting material for pathogen detection. DNA is a stable molecule that can withstand adverse conditions, such as high temperatures or low humidity. Additionally, this technique can still be effective even when the samples used are very damaged or necrotic. Due to these qualities, genetic testing is considered one of the best methods for pathogen detection.
In summary, genetic testing is the most effective technique for pathogen detection as it is highly specific, requires a small sample and provides accurate results in a short period of time.
Plant gender detection
In the case of the cannabis plant, it is naturally diploid and dioecious, meaning that it has separate male and female reproductive structures, and each one contributes a chromosome during reproduction. However, there may be mutations that result in hermaphrodite plants, which have both male and female reproductive structures.
Growers who propagate their crops through seeds must wait several weeks to identify the sex of their plants, as their dioecious nature makes it difficult to recognize the plant's sex in the early stages of growth. This can be time-consuming and resource-intensive. However, thanks to genetic testing, it is possible to determine the sex of a plant long before it reaches the flowering stage.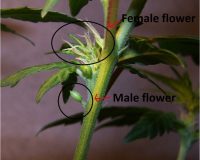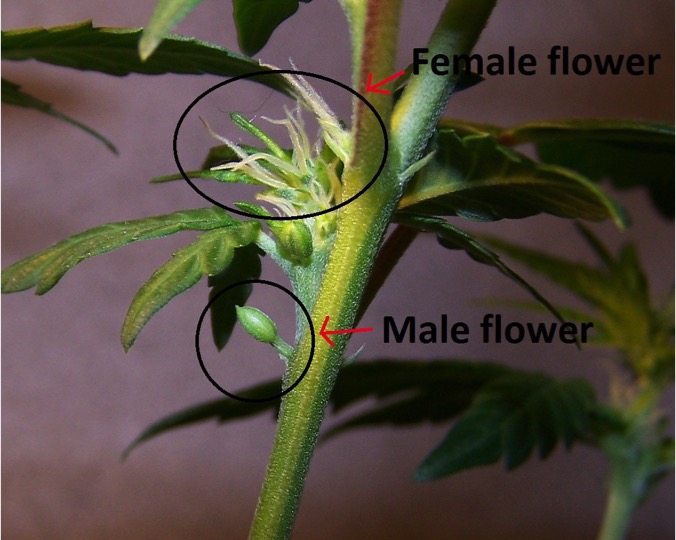 The determination of the gender of a dioecious plant is influenced by a sex chromosome system. Male plants have an XY sex chromosome system, known as heterogametic, while female plants have the XX sex chromosome system, known as homogametic.
To identify the sex of a plant through genetic studies, DNA or RNA-based molecular markers are used with a tissue sample. These markers typically look for the male trait "Y" in the plant, as the trait "X" is present in both male and female plants. In this way, the presence of the Y chromosome can be used to confirm the plant is male, and its absence can be used to confirm that it is female.
Crop quality control
The same species can often present one or more varieties, and although they may have physical features that distinguish them, it is not always possible to identify them with the naked eye. Beyond physical characteristics, genetic traits can have considerable differences.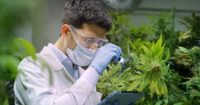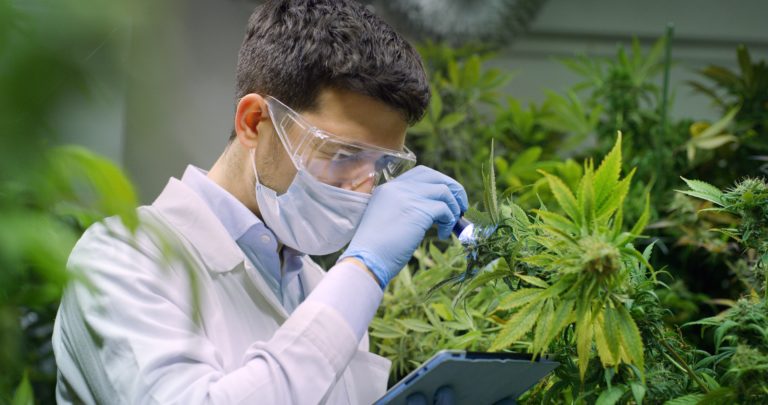 Different varieties of cannabis have been widely cultivated and crossbred, making it possible for plants to have very similar physical traits, making it difficult to identify the variety being cultivated. This is why molecular identification is a very accurate tool for identifying varieties in cases where there is uncertainty about their identity.
Additionally, some plants can produce lower or higher amounts of cannabinoids due to their genetic nature or small mutations that occurred during growth. This is how there are plants with the advantage of having genes that code for high production of THC or CBD. These outstanding traits can be detected through the selection of characteristics using analysis of molecular markers that indicate the presence of these genes in the plant, or that detect the genes responsible for synthesizing these substances and determine their respective quality.
These procedures are performed using a tissue sample from the plant and using DNA as a starting material for testing, which provides information on the genetic traits of interest and validates their function.