The e-cigarette or vaping use-associated lung injury (EVALI) outbreak of 2019 caught the attention of many, and has brought with it the scrutiny of both regulators and plaintiffs' attorneys eager to act as "civil prosecutors." As Tolkien would say, the Eye of Sauron has now turned its gaze towards the cannabis vapor industry.
With the misinformation and negative publicity that the EVALI outbreak brought to the industry, vaporizer device manufacturers should expect more lawsuits to be filed against them through 2020 and beyond. The cannabis vapor industry should also expect the theories of defect alleged against their products to become more sophisticated as more plaintiffs' attorneys enter the arena.
One theory of defect you should expect plaintiff's attorneys to pursue in 2020 is what I generally refer to as "temperature control litigation."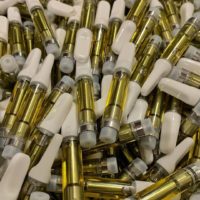 Here is the problem:
Typical additives in cannabis oil, while once thought to be safe, can degrade at higher temperatures into toxic chemicals. For example, the Vape Crisis of 2019 was largely attributed to a cannabis oil additive known as vitamin E acetate. While typically regarded as safe for use in nutritional supplements or hand creams, when used in cannabis oil, investigators believe vitamin E acetate can degrade into a toxic chemical when vaped—and is responsible for causing mass pulmonary illness for thousands of consumers.
Researchers do not fully understand how this process occurs, but chemists from the Royal College of Surgeons in Ireland found in a recent study that the key is understanding how temperatures affect chemicals when vaping. Through a process known as pyrolysis, the study found that vitamin E acetate can possibly degrade into ketene when vaped at higher temperatures—depending on the type of coil resistance, voltage and temperature configuration used in a vaporizer device. (Ketene has a high pulmonary toxicity, and can be lethal at high concentrations, while low concentrations can cause central nervous system impairment.) Similar studies have also shown that additives like Propylene Glycol (PG), Vegetable Glycerin (VG), and Polyethylene Glycol (PEG) can degrade into toxic chemicals at high temperatures—which has led Colorado to ban the use of PEG for inhalable cannabis products altogether.
More shocking, is that such temperature control issues are not limited to additives. It is very common for experienced users to experiment with low to high temperatures when vaping cannabis; it is believed that vaping cannabis at low temperatures (325-350°F) results in a mild high, while vaping cannabis at higher temperatures (400-430°F) results in a more euphoric feeling and intense high. But when cannabis is vaped at even higher temperatures (450°F +), industry experts do not really know if or how cannabinoids and terpenes degrade, which combinations of cannabinoids and terpenes affect degradation and what the health risks could be. It's anyone's guess.
These temperature control issues are further complicated due to the universal 5/10 thread. Most consumers purchase cannabis oil through pre-filled "carts" (cartridges)—that are compatible with 90% of vaporizer batteries on the market because of universal 5/10 thread connectors. But vaporizer batteries can operate anywhere from sub-300 degrees to 800 degrees and above. Coupled with varying battery voltages, ceramic coil quality and oil quality, vaporizer batteries can produce a wide range of operating temperatures. Consequently, it is possible users could connect a cart to a vaporizer battery (set at too high a temperature configuration) and risk pyrolysis, change the chemicals inside their cannabis cart, and cause unknown harm to themselves.
Unquestionably, all of the above will result in lawsuits. Companies that manufacture cannabis oil will be sued for failing to conduct emissions testing to properly evaluate safe temperature settings for use of their carts. Vaporizer device manufacturers will be sued for failing to publish warnings, instructions and adequate owner's manuals regarding the same. And the rallying cry against the cannabis vapor industry will be damaging. Plaintiff's attorneys will accuse the industry of choosing profits over safety: "The cannabis vapor industry knew cannabis oils could turn into toxic chemicals when heated at high temperatures, but instead of conducting long-term emissions testing to evaluate those concerns, the industry chose profits over safety. As long as the industry made money, no one cared what dangers arose from elevated temperatures—and consumers paid the price."
With the above as background, it is critical for the cannabis vapor industry to get serious about product testing. The industry needs to know if and why certain cannabinoids, terpenes and additives can turn into toxic chemicals when they are vaporized at high temperatures—and how the industry can guard against such dangers. And to cover their bases, the industry needs to publish proper warnings and owner's manuals for all products. The time to act is now.