In this "Flower-Side Chats" series of articles, Green interviews integrated cannabis companies and flower brands that are bringing unique business models to the industry. Particular attention is focused on how these businesses integrate innovative practices to navigate a rapidly changing landscape of regulatory, supply chain and consumer demand.
4Front Ventures Corp. (CSE: FFNT) ( OTCQX: FFNTF) is a multi-state operator active in Washington, Massachusetts, Illinois, Michigan and California. Since its founding in 2011, 4Front has built a reputation for its high standards and low-cost cultivation and production methodologies earned through a track record of success in facility design, cultivation, genetics, growing processes, manufacturing, purchasing, distribution and retail. To date, 4Front has successfully brought to market more than 20 different cannabis brands and nearly 2,000 unique product lines, which are strategically distributed through its fully owned and operated Mission dispensaries and retail outlets in its core markets.
We interviewed Andrew Thut, chief investment officer of 4Front Ventures. Andrew joined 4Front in 2014 after investing in the company in 2011. Prior to 4Front, Andrew worked in investment banking and later moved on to public equity where he was a portfolio manager at BlackRock.
Aaron Green: How did you get involved in the cannabis industry?
Andrew Thut: I came at it from the investment side of things. I started my career as a junior investment banker right out of school and then I was a public equity analyst and Portfolio Manager. I ran small-cap growth portfolios for BlackRock where I was on the team for a better part of 11 years.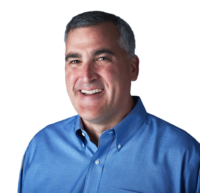 One of my friends, Josh Rosen, who came from the finance industry, got interested in the cannabis industry really in 2008. He founded 4Front as a consulting company officially in 2011 and I came in as an investor. After that original investment, I left BlackRock and I was looking for something different to do. I was tired of chasing basis points and running public market portfolios. Josh said to me "This industry needs more talent," and I became more and more involved at 4Front as the years went on. In 2014, I came into the business full time. Originally, I was someone that was kind of the gray hair in the room when we were applying for licenses. We had to go to different municipalities and convince them that we were going to be responsible license holders. I also spent a lot of time on the capital raising side for our business leveraging my career in corporate and more traditional public finance. These are incredibly complex businesses that require a fair amount of capital in some places. So, that's how I originally got into the business.
These are complicated businesses in a lot of cases. The "sausage making" in cannabis is incredibly complicated. There's friction at every step along the way. As an example, when you're buying a building where you want to cultivate your product, you can't get a mortgage from a typical bank.
While those of us that have been in the industry like to gripe and complain about it, this friction is also the opportunity. Because more traditional investors can't invest in this industry yet, it allows us more time to build our businesses and have some protective moats around it from a competition standpoint until those folks do come in. So, all this friction is a pain and it's brutal, but it's also the opportunity here in cannabis.
Green: Can you speak to the transformation of 4Front from consulting to MSO?
Thut: The original business was consulting. Our original investor was sensitive about touching the plant – it's one thing to offer services to a federally illegal business, it's another thing to directly run a federally illegal business. For example, 4Front would have consulting clients that were interested in acquiring a license in Massachusetts. Because of our expertise and our standard operating procedures, we could apply for licenses in limited license states on behalf of our clients and help them show regulators competence and give the regulator's confidence that these operators knew what they were doing. So, we would help our clients win the licenses and then once those licenses were won, our operations folks would come in and help them get up running.
When I came into the business we said, "well, geez, we have quite a track record helping clients win licenses and get open. If we're good at winning these licenses and getting them open, why aren't we just doing this on our own behalf?" So, in 2015, we shifted the business from consulting to being a multi-state operator. We leveraged our capabilities in regulatory compliance and winning licenses to go and get those on our own behalf. We also leveraged our financial expertise in M&A to add to our portfolio, so what we ended up with was a seven-state portfolio at the time.
Green: Chief Investment Officer is an uncommon title, even in the MSO space. What does your day-to-day look like?
Thut: I spend an awful lot of time helping management plot our strategy, and then figuring out how we are going to pay for our growth. Not only structuring finances for the company, but also having contact with our existing and new investors.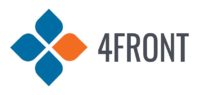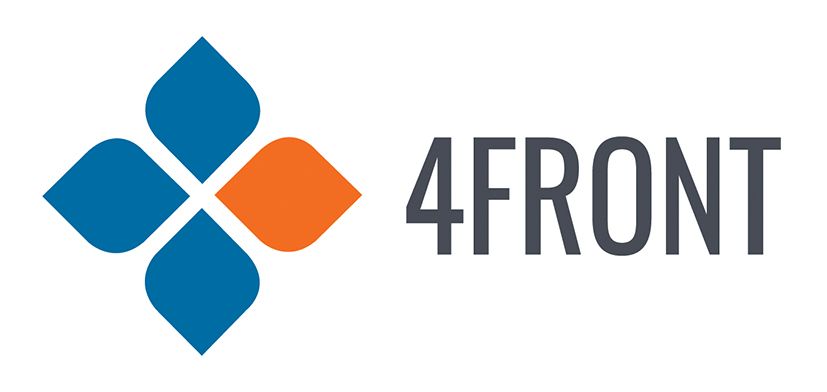 I spend a lot of my day to day thinking about where we want to be as a business and what geographies we want to be in. If you look at cannabis longer term, we have less interest in being cultivators or farmers. We think that's going to be the most quickly commoditized piece of the value chain. We like retail as a business, but I think that we have less interest in managing hundreds of retail locations scattered across the country. We ultimately want to be a finished goods manufacturer. What we think is going to matter longer term is establishing low-cost production.
There is a lot of price elasticity in the end markets for cannabis meaning if you get customers a quality product at a much better price than the competitor, you're going to take outsize market share. To offer that lower price, you have to be efficient. Over the years, we have figured out how to bring the labor cost out of our production. We have 25 different brands with 1000s of different SKUs of products that have dominant market share in states like Washington. And we're now putting them into Illinois, Massachusetts, California, Michigan, and hopefully New Jersey.
Green: Do you have a preference towards acquisition, or do you seek growth through internal investments?
Thut: We are always weighing build versus buy. We want our products to have dominant market share, or very strong market share in every state we are in, and we have a lens towards what gets us there faster and most efficiently. For instance, we have two cultivation facilities and one production facility here in Massachusetts – about 15,000 square feet of canopy in the state. That will just about serve our three retail locations in Massachusetts.
Back to our bigger investment thesis, we believe that we should be a finished goods wholesaler in every state that we're in. We know our products are incredibly well received and we know that consumers love our price point. In Massachusetts, for instance, we're currently evaluating if we need more capacity from a cultivation standpoint and a production standpoint. And if we do where do the lines cross in terms of whether we should build versus buy that additional capacity?
We are currently in five states, including our facility in Washington has dominant market share in one of the toughest markets in the world for cannabis – somewhere close to 9% market share in Washington. Our brands are in the top 10 of every single category from flower to vapes, to edibles everything across the board. And what we're doing our strategy is simple. It's taking those tried-and-true products and operating procedures that have been so effective in Washington, and we're replicating them in other states where we have licenses: Massachusetts, Illinois, and Michigan, California and hopefully New Jersey. We're looking for more state, but we want to be deep in the states we're in.
We also have a lot of confidence that you know, having been having translated some of these, having been able to effectively take our Washington success story and port it to other states. We're looking for other states to sort of bring into the portfolio because we feel like we're in a position now to stamp it out.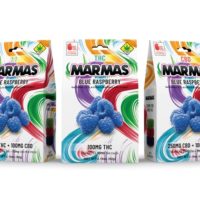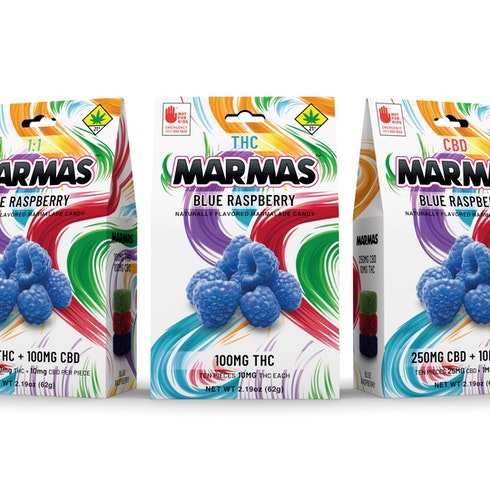 At our facility in Washington, which is the number one edibles manufacturer in that state, we produce the edible Marmas which is our the number one selling gummy in Washington. We produce 3,500 boxes of those in one shift using 25 people in Washington. Our facility is one of the lowest cost producers in the country.
We are opening what we think is going to be a very disruptive facility in Southern California right now. The facility is 170,000 square feet of purely automated finished goods production. So, rather than making 3,500 boxes of our gummy squares in one shift using 25 people, with the automation that we have in California, we can make 30,000 boxes. So, 10x one shift for the same number of people. We look more like the Mars Candy Company than most investors would think of when they see a typical cannabis company. We're bringing that kind of scale and automation.
Green: What are some of the industry trends that you're watching closely?
Thut: We keep a close eye on limited license states. States like Massachusetts and Illinois. For various reasons Massachusetts is very tough to get zoned. So, there's going to be a limited number of players in a state like Massachusetts, which means you can have pretty good moats around your business and pricing will hold up over several years. We love limited license states like that, where price is going to hold up. On the other hand, we're not afraid to enter a state like California where we think our low-cost production expertise uniquely qualifies us to go into a huge market like that and be disruptive and take a lot of the pie.
"You're starting to see the market expand. There's some anecdotal evidence that we're taking a fair amount of share from the beer industry."What we're seeing in terms of industry trends, particularly on the THC side of this business, has just been phenomenally strong. You've had robust medical markets where, by and large, we're seeing those dominoes start to fall quickly and going recreational. When that happens, the size of the market increases – call it from 2% of the population to as much as 10% of the population. So, from a state regulatory standpoint, having states go form medical to adult use is a huge deal in terms of the market opportunity.
We're also seeing states get a lot more comfortable with the idea of selling cannabis. I've been around for close to seven years in this industry. When I started and I went into a municipality, and I said we wanted to open a cannabis store you'd have people following me to my car with pitchforks. As these municipalities open and public acceptance comes around, people are realizing that these stores are providing jobs and providing a good tax base for communities. So, the acceptance of cannabis has a snowballing effect that just continues to roll.
It's not just the ultra-frequent users of cannabis who are totally driving the bus in terms of the demand growth for your business. You're starting to see the market expand. There's some anecdotal evidence that we're taking a fair amount of share from the beer industry. So, the fundamentals of this industry are phenomenal. I think that we're probably in the second inning of what is a mega-trend of legalization of cannabis and the investment opportunity here.
Green: I think one of the interesting things about the fundamentals is you've got this hardship of 280E, that all the companies are facing, and yet you still have groups that are surviving, profitable and growing. What are your thoughts on 280E's effect on cannabis businesses? Do you foresee anything happening there?
Thut: There was a huge liquidity crunch in cannabis in 2019, meaning it was hard for people to come up with capital to grow their businesses. You had a bunch of companies that had licenses who didn't really know how to operate and weren't really focused on profitability. That liquidity crunch of 2019 made people get religious about being profitable and being efficient with capital allocation. Fast forward to 2021 and if you look at the top 10 cannabis MSOs in the US, I think we're all profitable.
So, here you have an industry with accelerating top line growth and they're already profitable. That profitability should only improve as you're able to leverage your operating expenses and that's a unique thing. When the internet craze was started in 1999 you had companies that a weren't profitable, didn't have business models, and no one really knew what they wanted to be. You have companies here in cannabis that are growing the top line 50% a year, and they're profitable, and they're trading at under 10 times EBITDA, which is totally disjointed.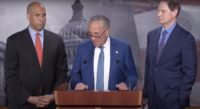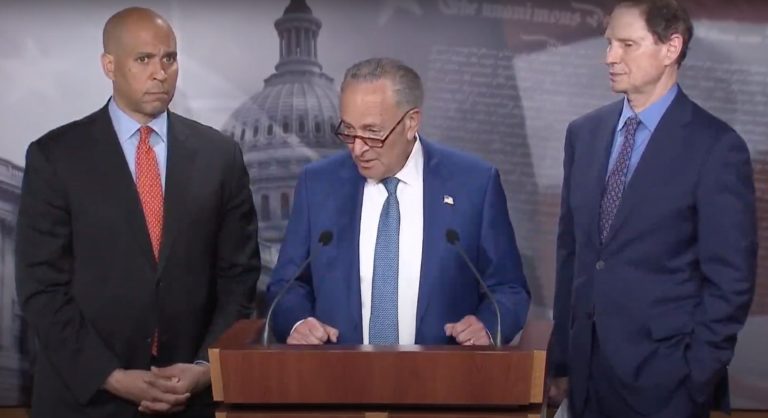 So, that leads me to your question on to 280E. 280E has been a problem. Banking has been a problem. Having to list our companies over the counter instead of on exchanges like the NASDAQ and NYSE – that's been a problem in terms of attracting capital. But the good news is Senator Schumer, Senator Booker and others have put out some bold initiatives on what they want to achieve from a legalization standpoint. From an investment standpoint, the biggest thing that investors should be focused on is access to banking, which is included in the senators' proposed legislation.
Once we get access to banking services, the federal government is basically acknowledging cannabis as an industry will be able to not only have more traditional financing for our growth, but it will also lead to uplift into exchanges and real institutions like the Fidelity's and the BlackRock's of the world being able to come and invest in these companies. It also acknowledges 280E is an antiquated law. Getting rid of 280E will give us a much lower tax rate and will allow us to have a bigger proportion of our pretax cash flow into growing our businesses rather than having to go outside for that funding. My crystal ball is probably no better or worse than others in the industry, but if you fast forward 18 months to two years, I have a tough time seeing 280E still in place.
Green: Last question here. What's the thing you're most interested in learning about in the cannabis industry?
Thut: I'm just fascinated to see how these various business models will play out. People are placing bets on picks and shovels. People are placing bets on whether being a finished goods manufacturer works. People are placing bets on whether a retailer business model is going to win the day.
If you look at the leadership in the cannabis industry today, it's totally different than it was four years ago. People that were foregone winners four years ago like MedMen had to do significant recaps. I put Acreage in that sort of bucket too. The leadership had shifted and so I'm really curious to see just from an intellectual standpoint, how this business evolves.
I sometimes scratch my head, you know, do you really want to be a cannabis company with 200 retail locations? You're going to have a tough time growing same store sales in three to five years in 200 retail locations. So, I'm just most curious in proving out our thesis of being finished goods producers and low cost finished goods producers in the value chain. I'm most curious in seeing how that plays out. I think we are seeing our strategy play out in the most competitive markets in the world. We have a high degree of conviction that we're on the right track here, but our eyes are always open and we're always making little pivots here and there trying to make sure to stay on top of the sweet spot in the value curve.
If you describe the cannabis industry generically and you didn't say cannabis, you said "widget" I think it's the most fascinating Business School case ever presented. If you're taking this market that already exists, it's just illegal. So, all it needs to do is switch from the black market to the legal market and then you're always trying to plot a course and steer the ship towards where the highest value creation can be. So, I'm fascinated to see how it's going play out here.
Green: That concludes the interview. Thanks Andrew!
Thut: Thanks Aaron.