At this year's Food Safety Consortium a couple weeks ago, the newly launched Cannabis Quality Track featured a number of panels and presentations that highlighted the many intersections between food safety and cannabis. One particular topic of interest was measuring the quality and safety of cannabis products through laboratory testing. At the event this year, representatives from the leading laboratory accreditation bodies in the country sat together on a panel titled Accreditation, Regulation & Certification: Cannabis Labs and Production.
Representatives from ANSI-ASQ National Accreditation Board (ANAB), the American Association for Laboratory Accreditation (A2LA) and Perry Johnson Laboratory Accreditation (PJLA) discussed the new ISO standard, common issues that labs encounter when getting accredited, the future of the cannabis lab industry and certifications for food safety and quality.


The panelists included:
Tracy Szerszen, president/operations manager, PJLA
Natalia Larrimer, engagement and program development manager, ANAB
Lauren Maloney, food safety program accreditation manager, Perry Johnson Registrars Food Safety, Inc. (PJRFSI)
Chris Gunning, life sciences accreditation manager with A2LA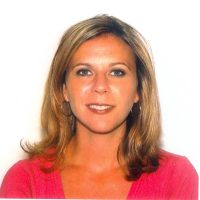 The new ISO 17025:2017 standard was a topic addressed pretty early in the panel. Tracy Szerszen introduced the topic with a recap of the 2005 standard. "With 17025, for those that are familiar with the older version, 2005, there are really two sections of the standard for that one," says Szerszen. "The newer standard is a little bit different, but there is a quality management system review that we do and we look at the laboratory to ensure that they are testing appropriately based on what they applied for. So, for cannabis labs, they typically have the same scope in types of methods with respect to microbiology and chemistry, and we are making sure they are following the standard from a technical standpoint, meaning they have the right equipment, the appropriate personnel and also have a quality management system."
Chris Gunning followed that up with a closer look at the changes coming to the new 2017 standard. "If you are familiar with the 2005 version, you know that a lot of the clauses started out with a 'you shall have a policy and procedure for doing X,'" says Gunning. "One of the major changes to the 2017 version is it gives laboratories more latitude on whether they need to have a policy/procedure to do certain things." Gunning says the 2017 version is much more of an outcome-based standard. "As far as assessing to it, it becomes a little harder from our side because we can't say you have to have this quality manual or you have to have this procedure that were going to assess you to. We are more open to looking at the outcomes."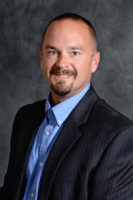 The most interesting change to the ISO standard comes with addressing the idea of risk. "One of the newest concepts in this standard is risk and how you assess your risk to your organization how you assess risk of impartiality, how you assess your measurement uncertainty when you are creating decision rules," says Gunning. "Those are the big concepts that have changed in the 2017 standard in that it is more outcome-based and introducing the concept of risk more."
After discussing some of the broader changes coming to the 2017 version, the panelists began delving into some common pitfalls and issues labs face when trying to get accredited. "From our experience, in Michigan, the new standard was written into the regulations, but a lot of labs were already accredited to 2005," says Szerszen. "So, we actually contacted the state and explained to them that they have three years to transition. And some states will say 'too bad, we want the 2017 ISO,' so some of the cannabis labs are asking us to quickly come back so they can get appropriate licensing in the state and do a transition audit quickly." She says most states seem to be comfortable with the current transition period everyone has, but it certainly requires some discussion and explanation to get on the same page with state regulators. "November 29, 2020 is the deadline for moving to the new 2017 standard."
In addition to state requirements like traceability and security on top of an ISO 17025 accreditation, labs can run into issues not typically encountered in other testing markets, as Gunning mentioned during the panel. "One of the hardest parts of getting accredited is the need for properly validated methods, for all the different matrices in samples," says Gunning. "Some of the biggest hurdles for new labs getting assessed are validation and the availability of reference materials and proficiency testing samples that meet their state requirements." Those are just a handful of hurdles that labs aren't usually anticipating when getting accredited.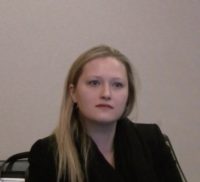 Another big topic that generated a lot of dialogue during the panel was the need for a national accreditation standard for cannabis testing labs, one that Natalia Larrimer is advocating for. "Many laboratories are operating facilities in more than one state and what they are facing is a different set of criteria for laboratory recognition in each state, says Larrimer. "One initiative that we would love to see more support for, is a set of uniform requirements nationally. ACIL is currently working on developing these type of requirements which would be in addition to the ISO/IEC 17025 standard and specific for cannabis industry…" Larrimer says she'd like to see these requirements recognized nationally to get labs on the same page across multiple states. "This includes requirements for things like security, traceability, proficiency testing, sampling and personnel competence. The industry would greatly benefit from a uniform cannabis testing program across the US, so that testing facilities in Oregon are operating to the same criteria as facilities in California or Colorado, etc."
The panelists went into greater detail on issues facing the cannabis lab testing industry, but also delved into certifications for food safety and quality, an important new development as the infused products market grows tremendously. Stay tuned for more highlights from this panel and other talks from the Food Safety Consortium. We will be following up this article with another that'll shed some light on food safety certifications. Stay tuned for more!