Across the country, a handful of states are expected to move forward with a number of bills making their way each state's legislature. Here is a quick recap on some of the more newsworthy bills from this week.
Arizona
When Arizona legalized medical cannabis use, there was no provision in the legislation that required laboratory testing to insure the safety of cannabis products. To this day, Arizona is one of the few states left that has legalized medical cannabis, but does not require lab testing. A bill, SB 1494, that just passed through the state's Senate could very well change that. According to azmarijuana.com, the bill passed unanimously through the Arizona Senate and would require the Arizona Department of Health Services (ADHS) to implement regulations for laboratories to test for contaminates like pesticides.
They need at least 75% of the House to vote in favor in order for it to pass. If that happens, testing could be required as soon as June 1, 2020.
New Hampshire
In the Northeast, New Hampshire and Vermont have bills related to cannabis making their way through the state legislatures. A committee in the New Hampshire House of Representatives just backed a bill to legalize recreational cannabis.
The House Criminal Justice and Public Safety Committee voted 10-9 to recommend HB 481, which would legalize recreational cannabis, including growing up to 12 plants, imposing a tax of $30 per ounce on cannabis sold through retail. It would also set up a regulatory agency in charge of licensing and regulating the industry.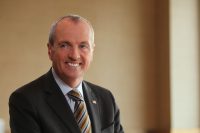 New Jersey
Governor Phil Murphy met with lawmakers earlier this week to discuss the legalization of recreational cannabis. According to CBS New York, the Governor reached a deal with Senate President Steve Sweeney, Assembly Speaker Craig Coughlin, Sen. Nicholas Scutari and Assemblywoman Annette Quijano to introduce a bill that he would sign into law.
The deal would legalize and regulate recreational cannabis, expunge previous cannabis-related convictions, levy a $42 tax per ounce of cannabis sold, along with setting up a commission to issue licenses and regulate the market. When Governor Murphy ran for office, his campaign included a pledge to legalize recreational cannabis, A previous attempt to get a bill through the legislature failed to get enough votes last year.
Vermont
Back in February, the Vermont Senate passed a bill to regulate and tax recreational cannabis with a veto-proof majority. SB 54 is now in committee review in the House, where it is expected to see more hurdles, according to Burlington Free Press.
Another bill was introduced in the Vermont Senate, SB 117,which would reportedly open up more access to the medical cannabis program, including increasing possession limits, allowing patients to grow more plants at a time and set up a lab testing program as well.
Wyoming
Last week, Governor Mark Gordon signed a bill into law that legalizes and regulates the cultivation and sales of hemp-derived CBD. The state is now working with the WY Department of Agriculture to submit plans to the federal government for regulating the industry.